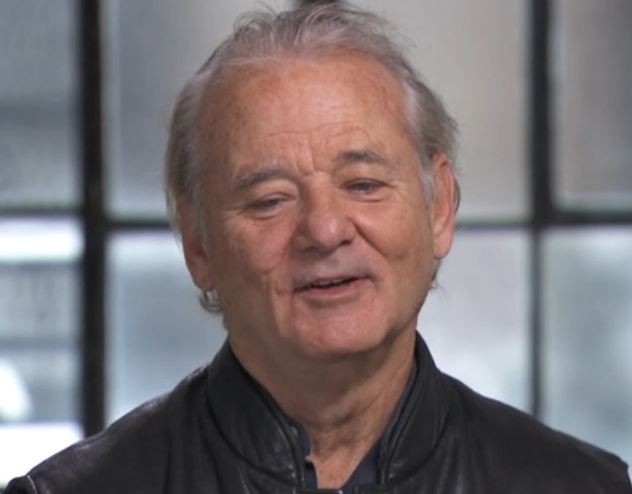 The Reddit AMA has officially gone mainstream.
For proof, look no further than Ask Me Anything, a new book collecting 60 of the most memorable Q&As from the r/IAmA subreddit, as chosen by the page's mods.
The book starts off with a history of the AMA as a form. Some early users treated the AMA as just another interview—a 2012 AMA with Woody Harrelson, in which he would only answer questions about the film he was promoting, remains one of the only failed AMAs in Reddit history.
On the flip side, as the book points out, many seemingly serious world leaders have revealed a lighter side during AMAs—when President Obama participated in an AMA right before the 2012 election, he famously wrote that he would rather fight one horse-sized duck than 100 duck-sized horses.
This introductory material is interesting, but of course the meat of the book is the AMAs themselves. They are broken down into different subject categories, which in some ways don't actually make sense. For example, Madonna and Martha Stewart's AMAS are in the "humorous" category, but Louis C.K is listed as "genius" while Bill Murray is "inspiring."
Though these men are no doubt genius and inspiring, they deserve to be in the humor section more than a (not especially funny) singer or lifestyle guru. (This is particularly true in Mr. Murray's case—his AMA is hilarious, especially when he refers to the Garfield movies as "Fantastic Mr. Fox without the joy or the fun.")
Beyond the category quibbles, however, the AMAs in this book are a fascinating resource to learn about everyone from A-listers to anonymous worker bees.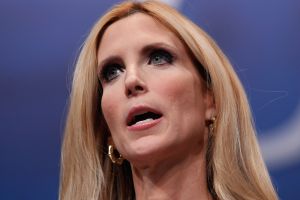 Many of the famous figures featured do confirm the public's perception of them. Conservative commentator Ann Coulter writes that when the media sees violence, "they run like the girls that they are." Conversely, Daniel Ellsberg, the government analyst who leaked the Pentagon Papers, declares that "We need more Snowdens!" and compares both Edward Snowden and Chelsea Manning to Rosa Parks.
Other well-known folks, however, show an Obama-like funny side. For example, when chef Wolfgang Puck is asked what he eats for a late night snack, he replies, "Chefs late night have sex, they don't eat," leading the Reddit community to tag him with several R-rated nicknames.
Thanks to the 24 hour news cycle, many people are in the headlines for one day and then forgotten about. Reddit also got these people out of the shadows, showing their value.
Damien Echols, one of the "West Memphis Three" who served 18 years in prison for a crime he didn't commit, chillingly described the solidarity of death row like this: "You don't have time to fight among yourselves when you're fighting against the people who are trying to put you to death."
Given his reputation as the "Egyptian Jon Stewart," satirist Bassem Youssef was asked in an AMA last year if he thought he would take over The Daily Show when Jon Stewart left. He responded, "I have very little hope that maybe Comedy Central will go somewhat exotic like me!" (But it did.) It wasn't all fun and games, however—Mr. Youssef also said "ISIS are a bunch of fucking lunatics. And they should be treated as such."
Not everyone got Internet infamy for serious reasons, however—Jón Gnarr, a comedian and former mayor of Reykjavik, was dryly funny when asked if Bjork is considered normal in his country. His reply? "Yes."
As cool as these AMAs from notable folks are, in many ways the most illuminating AMAs in the book are anonymous. That fascinating, funny group includes a mortician who describes how the phrase "saved by the bell" originated at funerals. 80s sitcoms will never be the same again.
For those with less morbid tastes, the book also includes a hilarious exchange with a Waffle House grill operator. When asked why Waffle House's food is "so fucking amazing," he caustically replies, "Probably because you're high."
Arguably the most interesting interview in the whole book is anonymous. "Double Dick Dude," who (you guessed it) has two penises, describes his one-in-500-million condition with unusual candor. To avoid inflaming his prostate, he has to orgasm once every day or two—"the only guy with a legit reason" to do that. He also goes commando all the time to avoid splitting the seam of his pants.
The table of contents for Ask Me Anything will give readers one idea, but once they get past the categories they'll learn really interesting stuff about everything from movies to anatomy.
Beyond that, these unfiltered conversations with celebrities and everyday workers offer a window into the way we communicate now. "Ask me anything" may seem like a very general command, but as this book shows, it's a perfect one for the digital age.