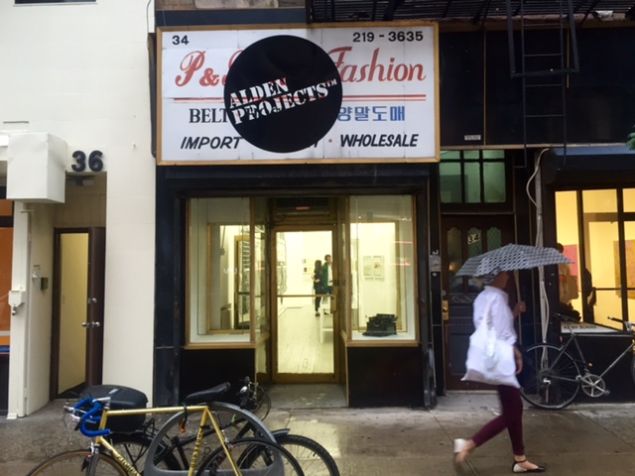 Last year saw plenty of shifts in the New York gallery scene. Chinatown is becoming a hotspot for dealers escaping Chelsea rent hikes, the Lower East Side is more crowded than ever and word on the street is Harlem could be the neighborhood dealers flock to next. With so much change in the air, here are six galleries that opened this year we're excited to watch going into 2016.
Alden Projects, 34 Orchard Street, New York
After showing at art fairs for the past several years without a brick-and-mortar space, Todd Alden opened up shop at 34 Orchard Street in September 2015 with a standout, two-part exhibition called "Double Standard: Ed Ruscha and Mason Williams 1956-1971." Mr. Alden focuses on historical exhibitions that tell alternative stories, and "Double Standard" presented collaborative works from longtime friends Mr. Ruscha and Mr. Williams, who is best known for his writing for television comedies such as the Smothers Brothers Comedy Hour and Saturday Night Live, and for the 1968 hit guitar song "Classical Gas." Currently at the gallery, Mr. Alden is presenting "Frank Stella: Early Traces," up through February 7, featuring a variety of artist-designed posters and various ephemera that offer a different take on the artist's early years one might not find strolling through his Whitney retrospective.
Cuevas Tilleard Projects, 142 Henry Street, New York
Anna Maria Cuevas and Caroline Tilleard met while working at the Upper East Side's Skarstedt Gallery. In 2014, they ventured out together and founded Cuevas Tilleard Projects, which aims to show emerging painters. They haven't been open long, but already they're showing some of the most promising names on the scene: Joe Brittain, Alex Ebstein and Rachel Klinghoffer. In January, they'll be presenting a show of works on paper and you can catch them at the next edition of the SPRING/BREAK art fair.
Jeffrey Stark, 88 East Broadway #B11, New York
Despite its name, there is no Jeffrey Stark behind the daily operations of this Chinatown gallery, located in a storefront inside the East Broadway mall. Jeffrey Stark is the creation of Angelo Lanza, a third-generation New York gallerist. The name, he told us, comes from the space's former occupant, the mall's longtime head of security. Mr. Lanza's inaugural show in October brought together three generations of female painters: Louise Fishman (fresh off the Whitney Biennial), Rosanna Bruno and Odessa Straub. His current show, a solo presentation of sculptures by Rose Salane, is a tableaux of cast plaster objects, and coming up next will be a group exhibition curated by artist Torey Thornton opening January 31.
Lyles & King, 106 Forsyth Street, New York
Isaac Lyles started Lyles & King in May 2015. He got his start in the art world working with Anthony Elms (now head curator at Philadelphia's Institute of Contemporary Art) at Gallery 400 in Chicago, before coming to New York to be a director for Derek Eller Gallery, and eventually working with leading dealers Jack Tilton and Elizabeth Dee. The gallery hasn't been open long, but already he's wooed talent from blue-chip giant Marlborough Chelsea by scooping up Davina Semo. He opened his doors with an exhibition of paintings by Chris Hood, and coming up he's got a solo show with Molly Zuckerman-Hartung (her first major show since the Whitney Biennial), and an exhibition with veteran artist Mira Schor.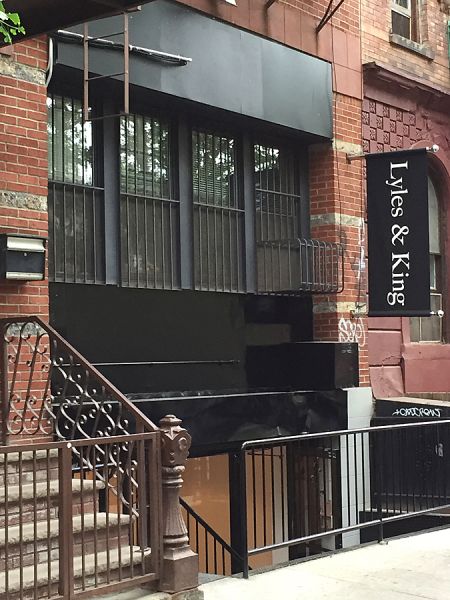 Motel Gallery, 1078 Dekalb Avenue, Brooklyn
This Brooklyn gallery opened its doors in Bed-Stuy—not your typical art neighborhood. It was founded by artists Riley Duncan, Rosie Motley and Curtis Wallen in March 2015 with the hopes of "creating a space for artists and curators to to experiment freely." For one recent exhibition, titled "We're Pregnant," a collaborative show by Colleen Billings and Mr. Duncan, the artists worked with the fertility hormone Human Chorionic Gonadotropin (hCG), a hormone found in the urine of pregnant women and which was, for a time, used in popular over the counter diet pills. Ms. Billings and Mr. Duncan added small doses of the hormone to water and released it in aerosol form into the gallery.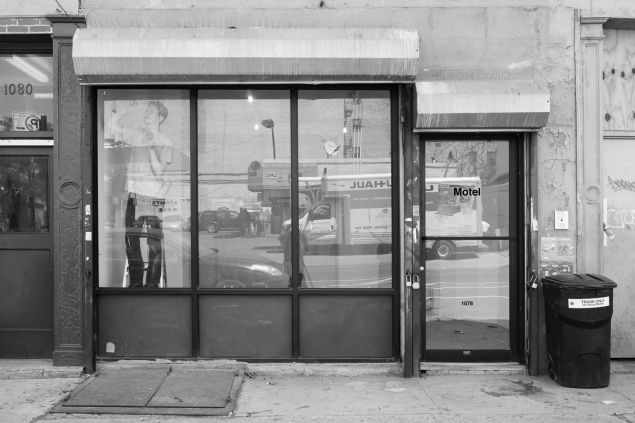 Shrine, 191 Henry Street, New York
This new artist-run gallery on the Lower East Side comes courtesy of Scott Ogden, an artist who shows with Ricco/Maresca. Mr. Ogden's gallery will present a broad program, featuring work by self-trained artists alongside emerging contemporary artists, European art brut and artist-curated exhibitions. The gallery launches January 13 with a solo show of works by Memphis, Tenn. artist Hawkins Bolden. According to Mr. Ogden, Bolden didn't consider himself an artist, but he used found objects to create an elaborate installation of scarecrows and standing sculptures in his backyard. The exhibition—a collaboration with the Souls Grown Deep Foundation and writer/curator/collector Bill Arnett—will attempt to recreate Bolden's backyard.