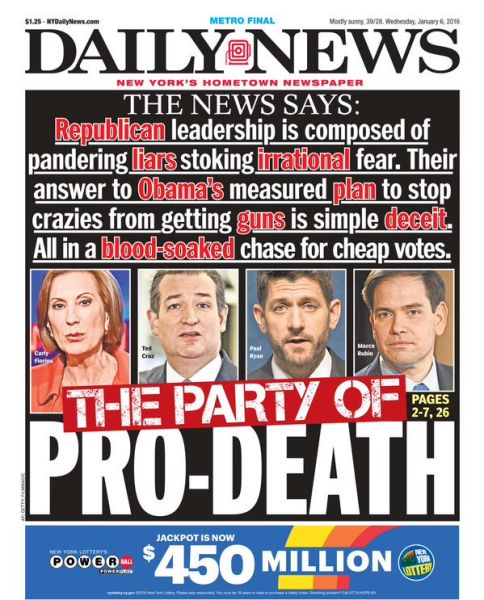 The New York Daily News is starting the new year year by dropping its newsstand price back to a dollar, the tabloid announced Wednesday morning.
"As New York's hometown paper, we look for every opportunity to bring our loyal readers the news they need at a lower price point," Bill Holiber, president and CEO of the Daily News, said in the press release.
About 130,000 copies of the Daily News are sold at newsstands every day, down from 346,000 five years ago—a trend in keeping with the overall industry, but a dramatic drop nonetheless.  The past year has been a rough one for print newspapers, and especially so for the News. Owner Mort Zuckerman called off an attempted sale of the newspaper last summer after failing to find a buyer. This past fall, the newsroom faced a fairly massive round of layoffs and, in December, offered photographers buyouts.
The News, which raised its price to $1.25 in the summer of 2014, has been taunted by rival New York Post, which kept its newsstand price steady at a dollar, for asking readers to spend an extra quarter ever since the price hike. But just because the News is no longer a more expensive tabloid, we are sure the Post will come up with other insults.