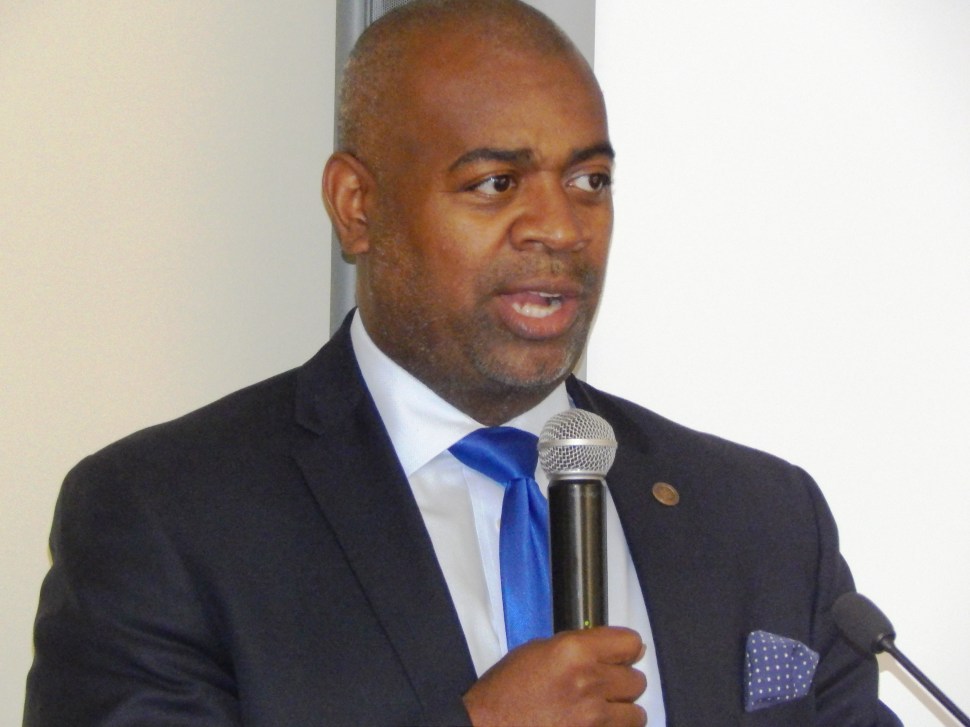 First, I would like to thank the people of Newark for your patience as we continue to work clean up after this record-setting blizzard. Many of our dedicated citizens came out to assist us and we are grateful for your support and continued belief in the power of unity in this great City of ours. Our residents are our biggest strength and you have helped each other out during this emergency — digging out your neighbors, looking in on the elderly and disabled, even providing your own plows.
Since our last briefing yesterday, we have made significant progress, but we know that more needs to be done. We have heard your calls, read your e-mails and social media posts and understand your frustration. We hear you, East Ward, and we hear you, Vailsburg! This blizzard crippled our city in a way that we have not experienced in recent history and we appreciate your patience.
Let me begin by sharing some of our immediate priorities. We are beginning with medical emergencies and as many of you know, we have transported dialysis patients and others requiring immediate medical assistance to health facilities. As a result, I am pleased to report that Newark suffered no fatalities due to the storm.
We are also focused on the snow removal around schools and caring for the homeless.
Our next priority will be safe passageways on the streets. I want to caution that when we say safe passageways, we do not mean the way that the streets looked last week or how they look in July. However, there will be a means of safe ingress and egress for citizens as well as emergency vehicles.
Also, since last evening, more than 600 requests for snow clearing on City streets have been addressed. Moreover, we have removed 148 of 152 vehicles that had been disabled on the streets and were blocking passageway for emergency vehicles and snow plows.
Thanks to the New Jersey Department of Transportation, at our peak, we have almost 200 crews on the streets for street cleanup. The next step is removal and the County has authorized us to utilize parks for dumping.
We are all coming together to work on behalf of the citizens of our City and we appreciate your continued support and belief in our street.
Ras Baraka is Mayor of the City of Newark