BESbswyBESbswyBESbswyBESbswyBESbswyBESbswyBESbswyBESbswyBESbswyBESbswyBESbswyBESbswyBESbswyBESbswyBESbswyBESbswyBESbswyBESbswyBESbswyBESbswyBESbswyBESbswyBESbswyBESbswy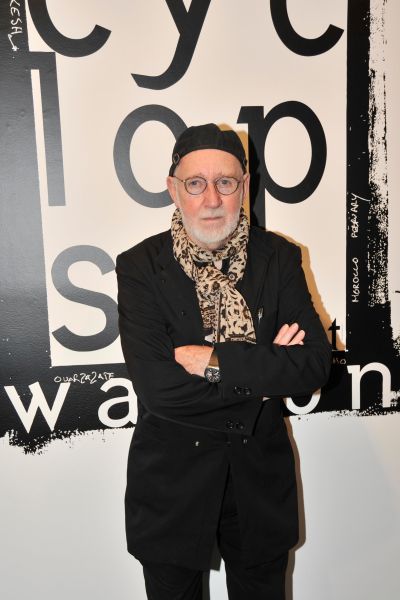 Who would have thought that the man who first came into the public eye for his photograph of Alfred Hitchcock holding a dead goose with a ribbon nicely tied around its neck is such a real estate aficionado?
Scottish-born fashion and art photographer Albert Watson, whose subjects have included Queen Elizabeth II, Bill Clinton, and Kate Moss, to name a few, has listed his three-bedroom, 3.5-bath penthouse. Mr. Watson and his wife, Elizabeth, purchased the Tribeca duplex at 101 Warren Street in 2008 for $13.39 million.
Mr. Watson's first foray into the world of celebrity photography came in the 1970s, with the aforementioned portrait of Alfred Hitchcock—apparently, it was actually supposed to be for a piece about celebrity chefs, and Hitchcock was quite the cook—who knew? Anyway, Mr. Watson decided to go in a slightly different direction than a simple photograph of the famous director with a nicely cooked goose, and the rest is avant-garde history.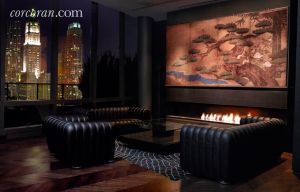 Corcoran brokers Robert Browne, Chris Kann, and Jennifer Ireland have the $21.5 million listing for the 3,796-square-foot condo, which has floor-to-ceiling windows in every room, a wraparound terrace, a gas fireplace, and a custom steel staircase. It does seem a tad bachelor pad-esque, but then again, we didn't really expect an all-beige palette or a classic six on the Upper East Side from Mr. Watson, and maybe black leather couches are making a comeback. We do think a bit more light would do the unit well, but who are we to judge Mr. Watson's artistic eye?
Of course, while it might seem like Mr. Watson is reaching a bit since he purchased the condo less than ten years ago, it wouldn't be the first time he's successfully worked the market—in 2008, he made a massive profit on a building at 777 Washington Street that he sold for $34 million after buying it for just $850,000 as a live-in workspace in 1985. If he ever finds himself getting bored shooting Vogue and Rolling Stone covers, he always has real estate to fall back on.