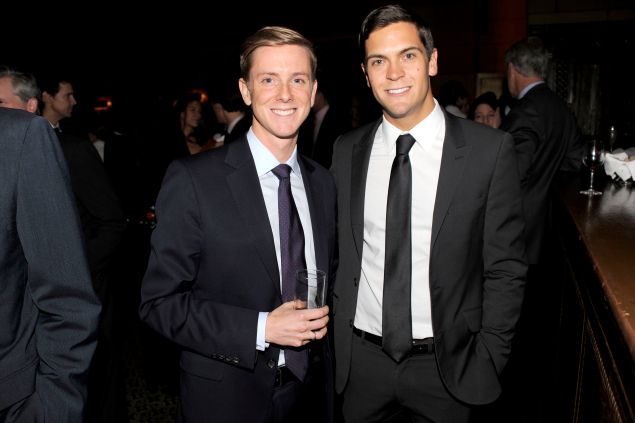 Apparently he felt it was time to unclick the "like" button.
Facebook co-founder Chris Hughes and his husband, investor and former Democratic congressional candidate Sean Eldridge, have sold their Soho loft.
It's not the only thing that Mr. Hughes is parting with in early 2016. The Facebook mogul, who bought a majority stake in and became the publisher of The New Republic in 2012, recently announced that after a somewhat…tumultuous run, he was putting the magazine up for sale.
"After investing a great deal of time, energy, and over $20 million, I have come to the conclusion that it is time for new leadership and vision at The New Republic," Mr. Hughes wrote in a letter on Medium.
Perhaps he felt the same way about 30 Crosby.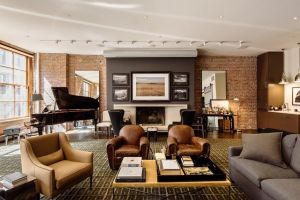 Corcoran broker Maria Pashby had the listing for the three-bedroom, three-bathroom unit, which was asking $8.75 million. Ms. Pashby previously told the Wall Street Journal that the couple renovated the condo after purchasing it for $4.8 million in 2010, adding bedrooms, bathrooms, a breakfast room, and a library with built-in bookshelves.
The couple has had their ups and downs within the public sphere in the past few years, with their reputation as a beloved gay power couple facing some hiccups after Mr. Hughes's rather difficult time at the New Republic and Mr. Eldridge's unsuccessful congressional run, after which the Daily Beast went so far as to declare the two "America's Worst Gay Couple" in 2014, which seems a bit over-the-top–a struggling publisher and failed would-be politician run does not a worst couple make, though the pair most certainly got knocked off their pedestal.
As for the 4,164-square-foot condo they're leaving behind–it includes a wood-burning fireplace, formal dining room, 12-foot ceilings, and the obligatory exposed-brick walls any self-respecting Soho loft requires. Oh, and it was also once the location of a fundraiser for Hillary Clinton in 2015, though if that tidbit acted as something of encouragement for the buyer, currently known as Helliot Property Holdings Inc., who paid $8.5 million for the space.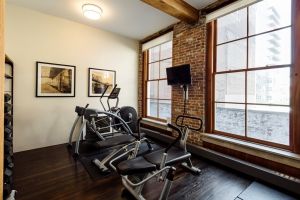 Perhaps this means that Mr. Hughes and Mr. Eldridge were, in fact, the buyers of the townhouse at 157 West 12th Street, which was purchased for $22.3 million this summer, and was handled and signed by Tom van Loben Sels, the same man behind this transaction. Either that, or Mr. Hughes is still in the same mindset as his former Harvard roommate Mark Zuckerberg, who has also employed Mr. van Loben Sels on many a real estate transaction…