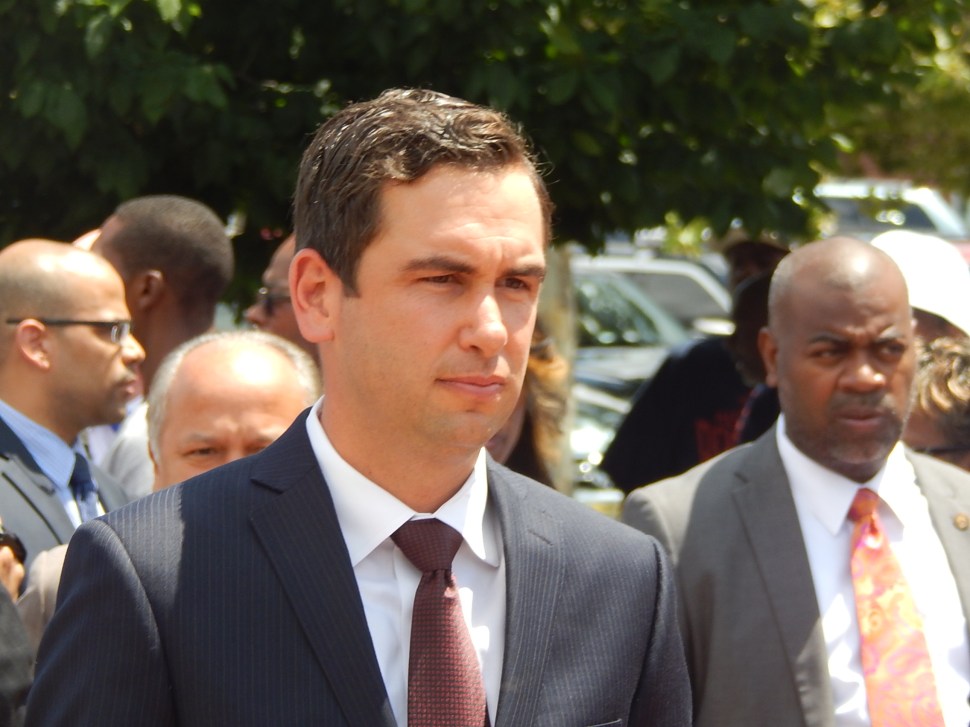 A backroom political war spilled more obviously out into the open today between a casino plan endorsed by Senate President Steve Sweeney (D-3) and an alternative plan proposed by Assembly Speaker Vincent Prieto (D-32), as three northern mayors threw their support behind Prieto's version.
Jersey City Mayor Steven Fulop, Newark Mayor Ras Baraka and Paterson Mayor Jose "Joey' Torres all publicly backed Prieto's plan in a joint statement this afternoon.
Sweeney and his allies have criticized the speaker's plan for its insistence that Atlantic City receive less money from the revenue generated by two northern casinos than enabled in the senate president's bill.
Prieto argues that his plan better spreads the wealth of a $4 billion investment.
The mayors' full statement is reprinted below:
"As the deadline for legislative action looms in Trenton, it is important that we voice support for Speaker Prieto's casino legislation, which best addresses the needs of North Jersey. Senate President Sweeney's bill takes half of the money raised by potential North Jersey casinos and sends it to one South Jersey municipality, while the other 564 municipalities in New Jersey split the remaining revenue. Under the Sweeney bill, North Jersey municipalities endure the infrastructure and public safety burdens that casinos invite but the revenue is disproportionately given to Sweeney's South Jersey constituents, saddling northern municipalities with additional burdens and less resources to address those burdens. Senate President Sweeney's proposal is wrong for North Jersey."
The mayors' statement came on the heels of Senate Majority Leader Loretta Weinberg's (D-37) closing 2015 argument that Fulop was trying to derail Sweeney's plan through Prieto, and a statement by state Senator Joe Kyrillos (R-13) that Fulop was interfering and turning the issue into a north/south fistfight.
"In the days that followed Sweeney's announcement, a competing plan was offered up in the General Assembly by Speaker Vincent Prieto of Hudson County," Weinberg wrote in a Bergen Record op-ed. "The biggest differences revolved around the numbers, with Atlantic City expected to accept less money. The Senate president agreed to several changes, further spending the political capital he has with those in South Jersey, who would love nothing more than to shut North Jersey out and see Atlantic City's monopoly on gaming continue forever. And yet a deal remains elusive. Each time a compromise seems within reach, the goalposts move again. What could be behind the difficulty in getting a deal done?"
The divide signals the deepened rivalry between Sweeney and Fulop, both of whom have signaled an aggressive eagerness to succeed Gov. Chris Christie in Drumthwacket. A South Jerseyan with no natural northern base, Sweeney wants to be able to use the casino issue to increase northern support, while Fulop – whose staunch allies include fellow Northern urban mayors Baraka and Torres – wants to prevent the incursion by Sweeney into greater political relevance up north.
The rivalry also underscores the mechanical powers of zoning the mayors and government exact locally versus the hefty power Sweeney musters as the senate president.