Downtown NYC avant-garde mainstay, clarinet-wielding sound deconstructionist and John Zorn protégé Jeremiah Cymerman is nestled in the back booth of Lower East Side appetizing institution Russ & Daughters Café sipping a hot cup of coffee. Clad in flannel, black-framed glasses and sporting a scruffy mug, Cymerman is both mensch and metal head, professing his love for both the Melvins and the Brooklyn experi-metal scene he's very much ingrained in, just as he's about to sink his teeth into a mouthwatering feast only the legendarily culinary wizards at R & D can dish out.
'I showed up with a clarinet and very unrefined musical ideas.'
While Cymerman noshes on the spread—homemade bagels, cream cheese and lox, smoked sable and potato latkes topped with applesauce—he digs into the origins of Bloodmist, the purely improvisational, metal-leaning outfit he shares with two of his likeminded comrades, Toby Driver of Kayo Dot, and Oneirogen mastermind Mario Diaz de Leon. Bloodmist's debut, Sheen, drops this week.
Birthed in 2011, Bloodmist's union will finally bear fruit in the form of Sheen some five years after its inception, while Pale Horse (Cymerman's band with improviser-about-town and Yeah Yeah Yeahs drummer Brian Chase and cellist Christopher Hoffman) returns with Badlands, its second joint, later this year. With a stacked schedule of musical projects and free-improv gigging at Zorn's Avenue C music performance space The Stone, running his own label as well as a popular podcast he was just forced to retire, one would think Cymerman has time for nothing but music—let alone have time for a full-time day gig.
[vimeo 152044635 w=500 h=281]
Wrong.
Cymerman also works 50-plus hours a week as manager at the very restaurant he's chowing down in—the bustling Orchard Street destination famously known for its holy plates of Jewish comfort cuisine. Talking R & D, Cymerman gushes with pride.
"People have very strong connections to this food: the smell, the sight, the taste—it's all very evocative," he explains. "Being in an environment that honors that is the key. You can't sell this food divorced from a sense of humility and a sense of respect and reverence for the tradition that it's a part of."
Cymerman's lineage in the food industry echoes his clarinet playing: totally out of left field. Admittedly no jazzhead, the singular, sonic language squelched from his horn and synths, amplifiers and electronics would be more at home at a noise music festival and a metal club like Saint Vitus than in front of jazz purists; his upbringing reflects those outré aesthetics. "I actually grew up upstate on an ashram, a Hindu intentional community. It's like a commune," he says. For Cymerman, growing up on that ashram proved a blessing: it helped pave the way toward his future in New York City and at Russ & Daughters.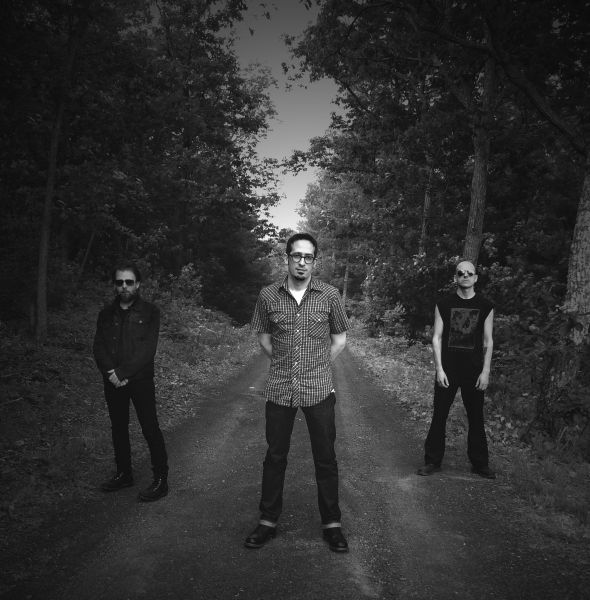 "The family that owns this business, the Russ family, our families have been friends for about 40 or 50 years," Cymerman explains. "I grew up on the ashram with Josh [Russ Tupper], and he and his cousin Niki [Russ Federman] are now the fourth generation owners of this restaurant. In 2002, Josh left a career in chemical engineering in Portland and moved to NYC to begin working at the store. Purely by coincidence, I moved to New York the exact same week."
A 20-something Cymerman was immediately thrown into the fire of the restaurant business and a city still reeling from the tragic events of 9/11. "Right off the bat, Josh and his uncle said, 'Look, if you need a job just come work at Russ & Daughters,' " he recalls. "That was right around in preparation for the first high holiday season since 9/11. So the first Rosh Hashanah in New York and the first Yom Kipper in New York since 9/11: that was my first experience working at Russ & Daughters. It was totally heavy."
However, the fledgling, self-taught clarinetist came to New York with a purpose in mind: to be part of the downtown experimental scene. "What originally attracted me to the downtown scene was the improvisers and the conceptualists," Cyerman explains. "People like Anthony Coleman and John Zorn and Swans who were—through collaboration and through a long trajectory of musical output—developing singular voices but within a community."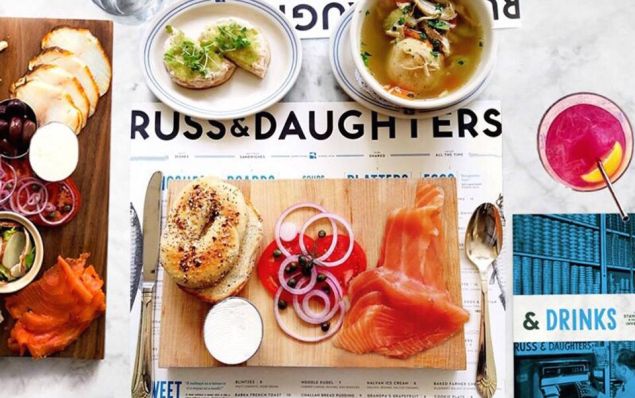 The pickle Cymerman found himself in was barely knowing a soul, especially in that realm. "I knew the R & D people and people who I went to summer camp with who were in the city," he says. "As far as the musical community, I didn't know anyone. I showed up with a clarinet and very unrefined musical ideas."
Cymerman's quest for the downtown scene manifested itself through nightly trips to Tonic, the long-defunct avant-jazz hotbed on Norfolk Street. It was inside Tonic's cozy confines where Cymerman mustered up the nerve to introduce himself to longtime Zorn cohort, pianist Jamie Saft. At first, Saft blew him off—that is, until he heard where Cymerman worked.
"In school, I studied music production and I approached Jamie after a show he was doing with Zorn at Tonic to introduce myself because he had a studio in Brooklyn at the time and John and a lot of people in the downtown scene were cutting records at Jamie's place," he recalls. "So I said, 'Look, I just finished recording school. Do you have any use for an intern?' He was really not interested in talking to me—at all. Then I said, 'I'm actually working at this place around the corner if you ever want to get something to eat. You can come in.' "
"He asked, 'What place?' "
I said, 'Russ & Daughters.' Jamie's eyes then bugged out, he became very interested, gave me his number and invited me over. He needed a connection…Russ & Daughters." [laughing]
[youtube https://www.youtube.com/watch?v=_ecy87Of08E]
In the decade and change since, the protean composer and improviser has made an indelible mark on NYC's DIY avant scene. Cymerman has recorded for Zorn's pioneering Tzadik imprint and ran the day-to-day operations of The Stone, and via his own 5049 record label, released collaborations with free-improv saxophone maverick Evan Parker and local forward-thinking trumpeters like Nate Wooley and Peter Evans. Plus, the alliance he forged with Saft via R & D has remained steadfast to this day.
The prolific Saft recorded and mixed Sheen's blackened sheets of sinister noisescapes, doom metalish drones and damaged ambience at his recording studio upstate. As Cymerman explains, Sheen represents a bitter pill to swallow as he was experiencing marital problems during the making of the record; its ghostly vibes mirror that personal crisis. "I didn't think about it like that at the time and it wasn't consciously saying, 'Oh, I'm very sad right now,' and how that is reflected in the music. But when I listen to that music, some of it is purely associative. What I was going through was truly the worst time of my life."
With Cymerman's issues since resolved, he's focusing on balancing the busy schedule he keeps at Russ & Daughters and with Bloodmist. This week, he, Driver and de Leon will celebrate the release of Sheen with a show at downtown Brooklyn avant-garde hub, Roulette. True to his metal-minded vision and influence, Cymerman handpicked guitarist/vocalist Andrew Hock of personal favorites Psalm Zero for the opening slot. While Cymerman will cite free jazz giants like Parker and Zorn as helping shape his trajectory, it's Brooklyn's metal community he feels more aligned with and Bloodmist and Palehorse fit neatly into that vast landscape.
"When I make and listen to music and do my own projects, there is a lot of emphasis on creating intense sound environments and that's what metal is: creating tension and release and using volume to overwhelm the listener."
Bloodmist plays Roulette on Wednesday, January 27. A CD of Sheen is included with price of admission.