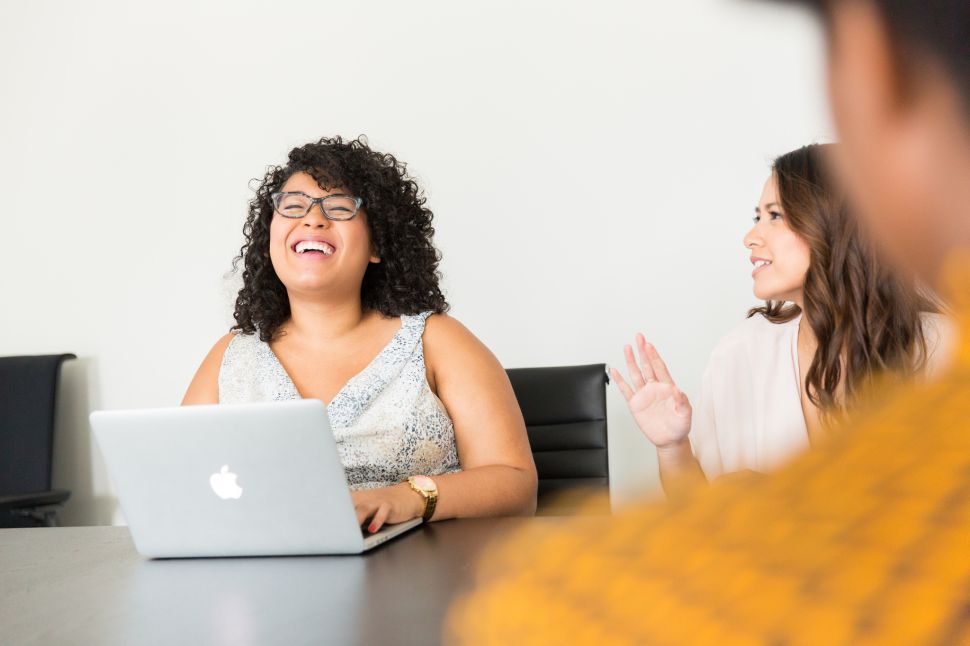 Las Vegas, Pittsburgh and Portland, Ore. all have a higher concentration of firms led by women than New York City, but Gotham has the most overall, hands down. Across the former, there are only about 50 firms with ladies at the helm. New York is on it its way to 400.
Drawing on reporting by Tech Crunch from mid-2015, Version 2.0 Communications made the following infographic to both show the prominence of women in New York City businesses and to help entrepreneurs connect to resources here. "We have gotten very interested in the national discussion about, 'How do women-led businesses get funded?' " Maura Fitzgerald, a co-founder of the company told the Observer in a phone call.
One of the companies that would register in these numbers is a local firm that backs women-led companies, as the Observer previously reported.
In sheer numbers, San Francisco is the only city that even comes close to New York, in companies with at least one female co-founder. In fact, none of the other cities even break 100.
The infographic hits many of the same points Business Insider raised in 2014, when the publication studied how many women-led companies have received funding from NYC's VC firms. One of the smallest investors here, Brooklyn Bridge Ventures' Charlie O'Donnell, was singled out for having the highest concentration of women-led (which includes gender-mixed teams of co-founders) companies in his portfolio. On his blog, though, Mr. O'Donnell wrote that he was proud of the women he'd backed, but that fewer women were seeking investment.
He wrote, "The main driver of the skew toward men getting venture capital, statistically, is that far more men are pitching."
Ms. Fitzgerald countered, saying, "I think he has to look at little more deeper and ask why there aren't more women entrepreneurs?" For example, could it be that women doubt there is support for them out to there to leave the company they are working for and create something on their own? 
To that end, the "Advocacy, Association, Capital, Education" section of the infographic is meant to help those women find support.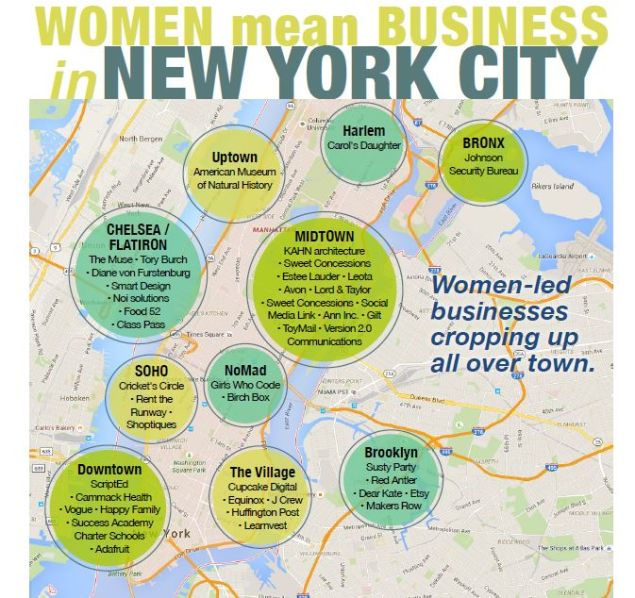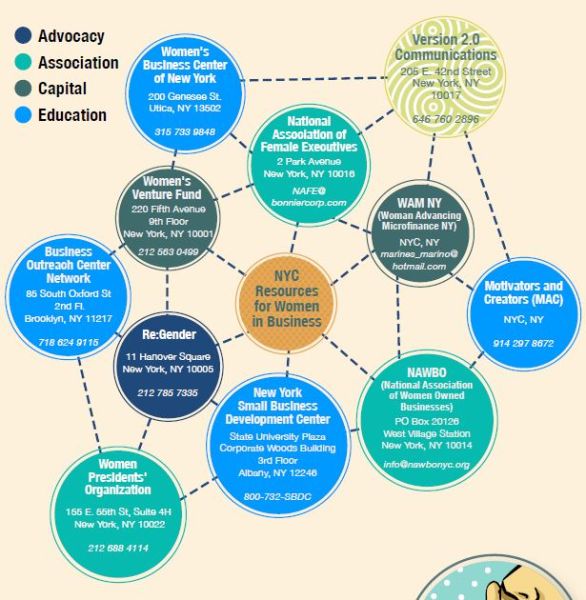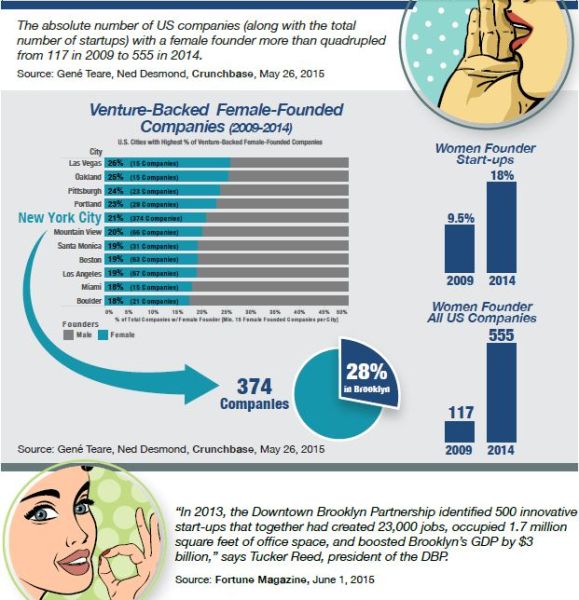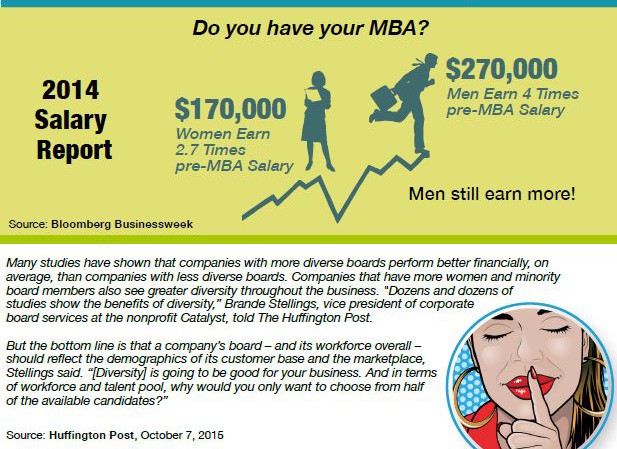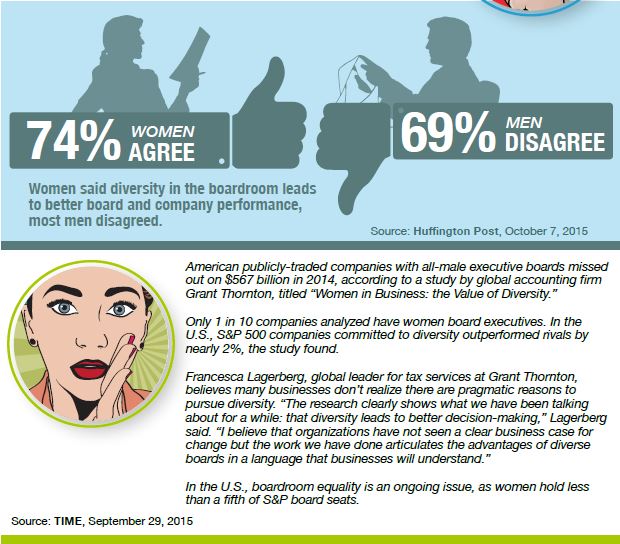 Version 2.0 Communications is an all-female public relations firm, with a presence in Boston, New York and San Francisco. The firm made a similar infographic about Boston. Its next one will be about San Francisco.
Infographic courtesy of Version 2.0 Communications.