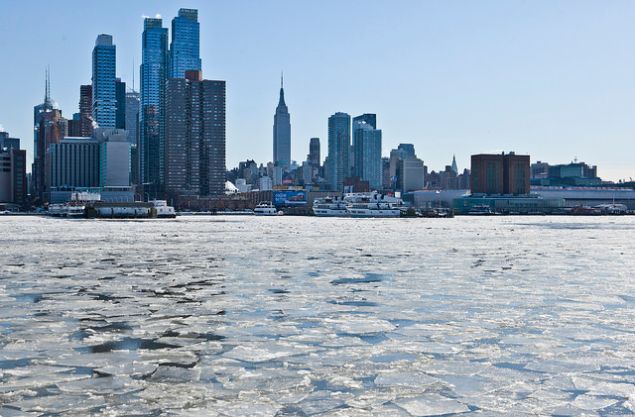 A number of buildings receiving 421-a tax breaks, among them the Exo in Queens, are not paying their building staff prevailing wage, as mandated by the tax break's terms, according to ProPublica. Doormen were routinely paid as low as $10 an hour, whereas prevailing wage laws, intended to be commensurate with union pay and benefits, mandated $16.88 per hour and $10 per hour in benefits.
J. Tomilson Hill, the vice chairman of the Blackstone Group, and wife Janine Hill, dropped $30.5 million on a park-facing pad at 834 Fifth Avenue, according to The New York Times. It is, as the price would suggest, very grand.
Over-50 first-time homebuyers are not the norm—the average age of first-time homebuyers in 2015 was 31—but they certainly exist, The New York Times reports. To wit: an 84-year-old woman who dispels naysayers by telling them that, "I'm in good financial shape and I don't want to be the victim of any landlord again."
A mother and daughter are suing upscale Upper East Side eatery Bocca East after a flambe gone wrong left them severely burned, according to their complaint, as reported by Gothamist. "Bocca East owner Thomas Vita Bifulco and partner Tarek Alam are named in the suit, which seeks unspecified damages for the injuries, "shock, fright and emotional distress" and "wanton disregard for the life, health and safety." The restaurant is under new ownership as of six months ago."
City Hall does not intend to destroy all the community gardens, Politico New York reports—although it has plans to build 800 housing units over 9 existing gardens, it will allegedly leave another 34 alone.
Manhattan's "Music Row" on W. 48th is no more. The New York Times reports that with the closing of Alex Carozza's accordion shop, the strip is no longer a musical shopping destination for anyone: "Now, all that is left of Music Row are the signs and awnings that beckoned to virtuosos and neophytes alike. The block is haunted by empty buildings and the occasional tourist straining for some echo of its harmonious past."
The first Monday morning commute of 2016 was so 2015, Gothamist reports, with numerous delays on numerous lines.