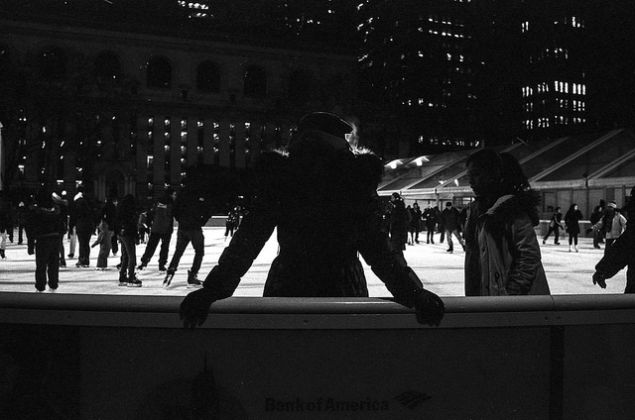 The mayor has announced that he will finally be phasing out cluster-site homeless shelters, the thousands of apartment in privately-owned buildings for which the city pays as much as $3,000 a month to house homeless families, Gothamist reports. The shelters have been criticized for a lack of oversight, maintenance, social services (to justify the soaring cost) and for removing low-income apartments from the market.
Meanwhile, homeless advocates are questioning just what Gov. Andrew Cuomo hoped to accomplish with his order to forcibly remove homeless people from the streets when the temperature drops below freezing, which is essentially standard protocol minus the forcible aspect, The New York Times reports. In the past, attempts to do so have met with civil rights challenges; furthermore the mandate does not provide additional funding or shelters.
Sales for Manhattan apartments $10 million and up slackened in 2015, despite a number of high profile sales, raising questions about the appetite for ultra-luxe apartments, The Wall Street Journal reports. "Overall, 177 apartments were sold for $10 million or more in 2015, down 13.7% from the record 205 sales logged in 2014." Brokers attributed the slump to resistance to rising prices and anxiety about the economy here and abroad.
Nonetheless, in the final months of the year, the median price for Manhattan apartments reached $1.15 million, according to The New York Times. "The average sales price also hit a new high of nearly $2 million during the fourth quarter of 2015, boosted by sales of ultraluxury apartments in new developments, including deals that were penned as long as two years ago but only closed in the last few months, as the buildings neared completion."
Dropbox is moving to a new 31,270-square foot office at 50 W. 23rd Street, more than triple the size of its current space at 33 W. 19th Street, Crain's reports.
That rare painted bunting is still hanging out in Prospect Park, Gothamist reports—despite generally preferring far warmer temperatures, the bird has apparently been apprised of the wisdom of hanging on to good Brooklyn real estate.