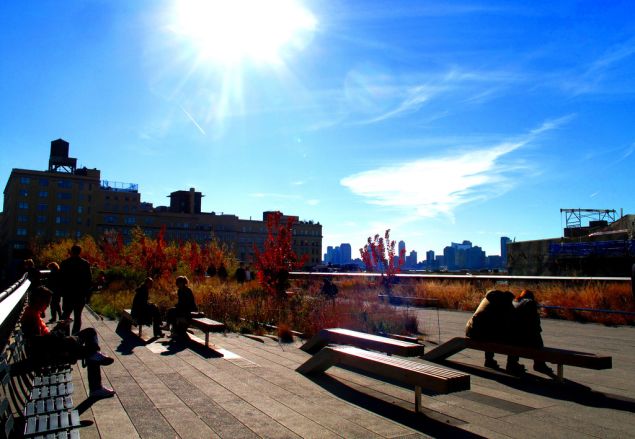 Developer Michael Shvo has purchased a $7.5 million two-bedroom apartment on the 68th floor of the Time Warner Center, according to The Real Deal. Mr. Shvo already owns a three-bedroom condo on the same floor of the building, for which he paid $6.5 million in 2006.
A bit further uptown, a Hamilton Heights townhouse has sold for nearly $5 million, setting a record for most expensive townhouse sold in the neighborhood, according to Curbed. The five-story, 5,300-square-foot townhome was listed with Douglas Elliman broker Tamara Marotta, and has four bedrooms, 3.5 bathrooms, and three fireplaces.
The Treasury Department announced that it will be identifying and tracking secret buyers of high-end properties, per the Times, and "it will shine a light on the darkest corner of the real estate market: all-cash purchases made by shell companies that often shield purchasers' identities." This comes a few months after the Times published an investigation into the use of shell companies to hide the identities of less-than-reputable buyers. Federal officials said they were putting more resources into investigating this in order to prevent multimillion-dollar homes from being used as "as safe deposit boxes for ill-gotten gains."
"Co-living" start-up Common is taking applications for its second location in Crown Heights, reports DNA Info. It opened its first 19-person residence in the neighborhood in October, renting out $1,800 rooms to 19 people. The new "Albany Home" rooms are going for a slightly decreased $1,500 per month. The new, ten-bedroom building will be located somewhere on Albany Avenue, and will have a garden, game room, private bedrooms and shared common spaces–just like the original.
If anyone was wondering about Joe Jonas's whereabouts, he is apartment hunting in West Chelsea, per the Post. He recently checked out a three-bedroom, 3.5-bath penthouse duplex at 560 West 24th Street with his brothers, Nick Jonas and Kevin Jonas, that is currently listed for $10.25 million.
And speaking of penthouses, Ian Schrager is asking somewhere between $75 million to $80 million for the top floor of his company's new condo 160 Leroy Street, says the Wall Street Journal. The 12,200-square-foot, five-bedroom penthouse has views of the Hudson River, three wood-burning fireplaces, and three kitchens—and you thought two kitchens might be extravagant!