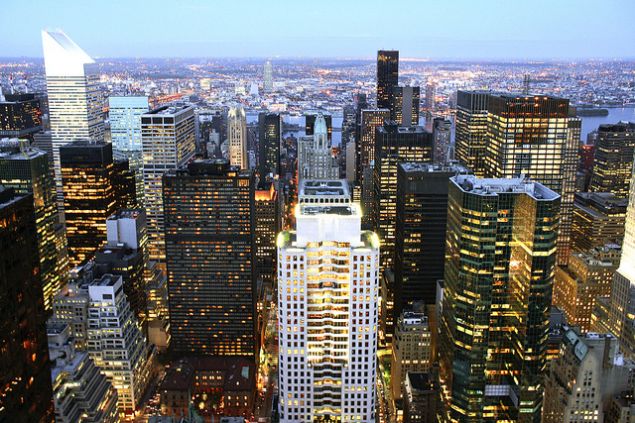 Rupert Murdoch has abandoned plans to relocate News Corp and 21st Century Fox to 2 World Trade Center, Politico New York reports. It's apparently unclear why the deal fell apart, but may be linked to the uproar over public subsidies that would have funded the Lower Manhattan move. Murdoch's people claim that the distraction presented by a mega move is what turned them off.
Also bucking a trend: department stores in New York. Five new ones are set to open in Manhattan by 2018, The Wall Street Journal reports.
Turns out the appetite for luxury real estate is not quite as insatiable as previously thought. Prices for luxury real estate have stagnated and in some cases, even dropped, The New York Times reports. "The market got carried away with itself in the first half of 2015. Some people went in with crazy pricing expectations," Compass broker Leonard Steinberg tells the paper.
Nor has white-hot Brooklyn been exempt from the slow-down; condo prices in Bushwick, Bed-Stuy and Crown Heights fell 18 percent year over year, according to DNAinfo.
Nearly 300 members of the Art Students League have joined in a lawsuit challenging the way the school sold air rights to Extell, enabling the construction of one of the tallest residential towers in the world next door to the landmarked 57th Street location, The New York Times reports.
Syracuse's Inner Harbor project has drawn scrutiny from the city after developer COR struck separate subsidy deals with the city and the county, stirring the long-standing debate over whether public subsidies truly spur economic development, The New York Times reports.
Finally, an Arizona estate with his-and-hers poolhouses is trying for a record-setting $35 million, The Wall Street Journal reports.