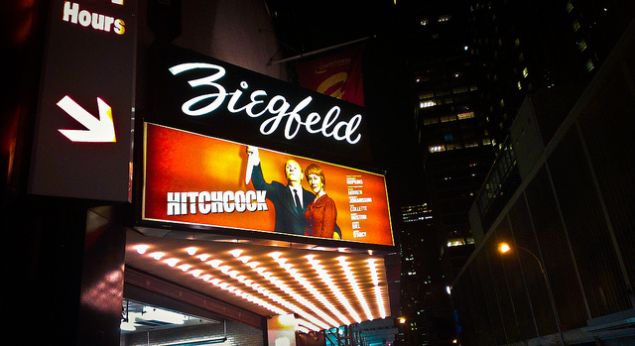 The Ziegfeld, the single-screen movie theater on West 54th slated to shut down in the coming weeks, may seem grand, but as The New York Times points out, it was constructed in the late 1960s of white brick to replace the older live performance theater. Its hauteur, in other words, was a little bit borrowed and a little bit fake, though over the years, it earned a cadre of fans in its own right.
Not so much pedicab drivers. But maligned (and often deservedly so) though they may be, many will lose their livelihood if they are banned from going below 86th Street in Central Park, The New York Times notes.
Meanwhile, the two developers, Steve Nislick and Wendy Neu, who pushed de Blasio to get rid of the horse carriages and are now trying to build support for his proposal to relocate a greatly reduced horse fleet to Central Park, insist that their motives have nothing to do with wanting to develop the Westside stables, according to The Wall Street Journal.
Tribeca Associates, the co-developer of the Baccarat Hotel, has reached a deal to take control of downtown office tower 30 Broad, purchasing a $130 million leasehold to take a controlling stake, according to Crain's.
Prices have skyrocketed in East New York in the wake of de Blasio's rezoning plan, but it's not clear who will benefit from the changes, Crain's reports. Some longtime
And real estate data analysis start-up NeighborhoodX is intent on making all renters feel absolutely terrible with their real estate regrets series, which shows neighborhood by neighborhood how prices have increased since 2000, according to Gothamist. Alas, the data shows that not even busts and recessions had any slowing effect on increases: "Rents went up again, and people who may have then gone on to buy found it was harder to get a loan. And real estate itself started finding its way into the hands of people with way more money."
Finally, the city has cancelled its Central Park snow festival on account of… snow, The New York Post reports.