Newly enrolled at the Liverpool School of Art, a young and hungry musician named John Lennon was beginning to survey the landscape for like-minded talent. He was immediately taken with a dashing young Scot; a gifted painter with miles of style and a piercing James Dean stare.
The future rock legend knew right away that this lad was the real deal. The two immediately became flatmates, and Lennon enlisted the young man to play bass for a band they had agreed to call "the Beatals" (and then eventually, the Beatles, as a reference to Buddy Holly's band, "the Crickets".)
Stuart Sutcliffe wasn't much of a musician. Though he'd only had basic musical training, Lennon insisted he join the band because, in the words of George Harrison, Stuart "looked so cool."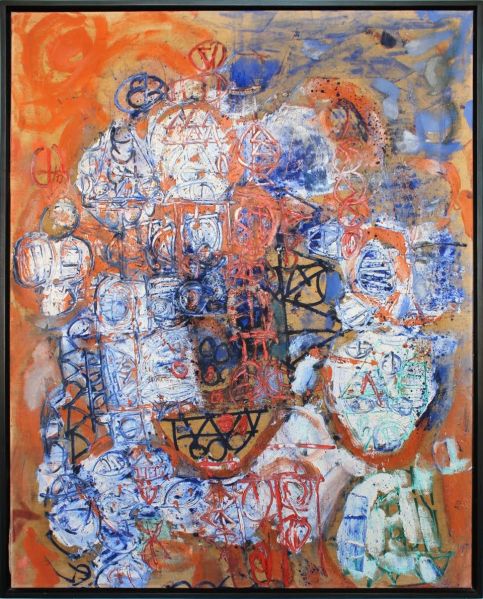 Sutcliffe did happen to be a talented artist though, and he will be having a posthumous show of his artwork at Harper's Apartment on East 74th Street, a new branch of the East Hampton bookstore, Harper's Books.
"People always wonder what would've happened if Sutcliffe had lived," said Harper's owner, Harper Levine via email. "He wasn't going back to the Beatles, this much is clear. As far as his art goes, who knows? His work was already fully-formed; he had clearly found his voice."
Sutcliffe played with the Beatles for over a year but, after winning a postgraduate scholarship, decided to leave the group in the summer of 1961 and concentrate on painting. Unfortunately, while studying in Germany, Sutcliffe began to experience severe headaches and acute sensitivity to light. He collapsed in the middle of an art class and was taken to the hospital days later, but he died in transit of what was determined to be a brain aneurysm. Stuart Sutcliffe was gone at the brutally young age of 22.
Though his time here was brief, Sutcliffe managed to leave behind a surprisingly strong and unique body of work. He worked in gouache, oil, collage, monoprinting and lithography, and he luckily had the chance to study full time under the tutelage of the UK-based Italian artist Eduardo Paolozzi.
Mr. Paolozzi was a founder of Britain's Independent Group (a British precursor to Pop Art in England and America), and his formative mash-up of abstract shapes and modern materials and symbols was already rubbing off on his precocious student. At the time of his premature death, Sutcliffe had already developed a unique visual language, one that incorporated facets of both Abstract Expressionism and early Pop art.
A 2013 show at Harper's Books in East Hampton, curated by controversial art star Richard Prince, was Mr. Sutcliffe's first U.S. retrospective since 2001. The upcoming exhibition at Harper's Apartment, which opens January 19, features paintings and paper collages by the late artist and is sure to impress even the most critical art insiders.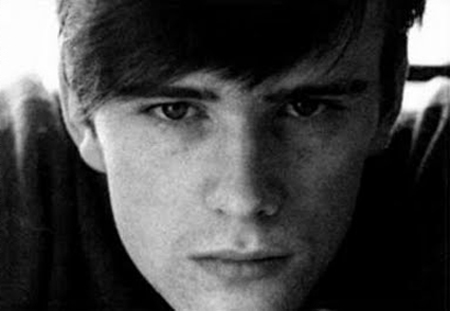 It's sad to think about what could've been with Sutcliffe, an enigmatic talent that was viewed—up until recently—as more of a footnote in Beatles history than as the serious artist he was. "What strikes me most is how contemporary it all looks, especially the Hamburg works on paper," Mr. Levine added. "But instead of asking 'what if…,' I'm just appreciative of what is."