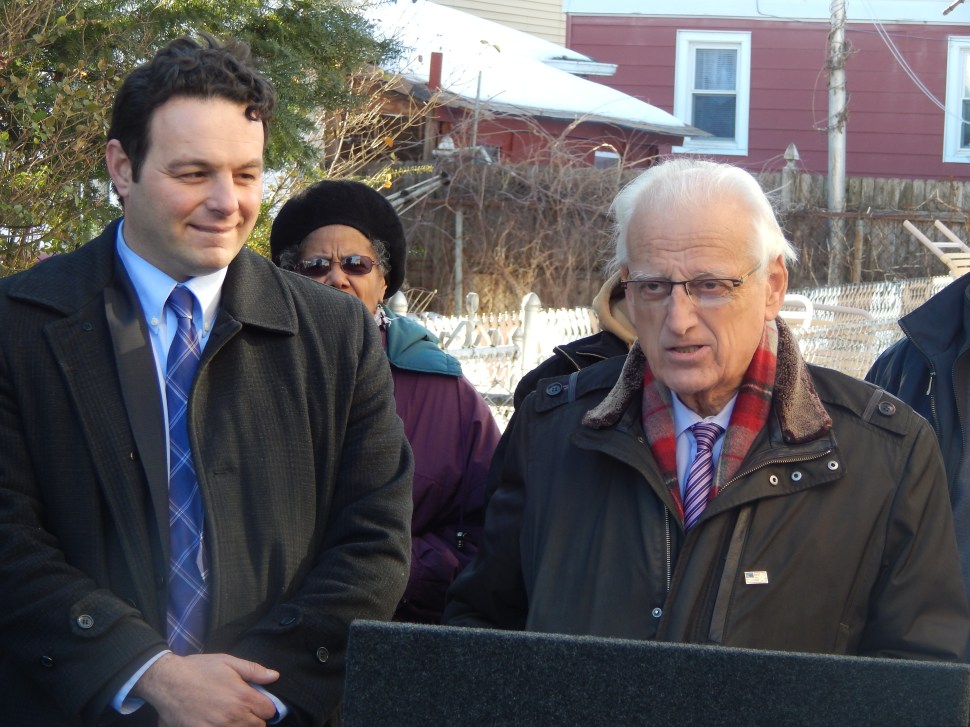 PATERSON – In a backroom political shoving match this week, Ward 6 Councilman Andre Sayegh demonstrated why it helps to be the incumbent – and why it certainly doesn't hurt to have an above average alliance with U.S. Rep. Bill Pascrell (D-9).
Sayegh brought to Pascrell's attention an issue plaguing his residents, namely outdated Federal Emergency Management Agency (FEMA) flood maps that force them to pay for flood insurance even when they live in those parts of the city that are not impacted by floods.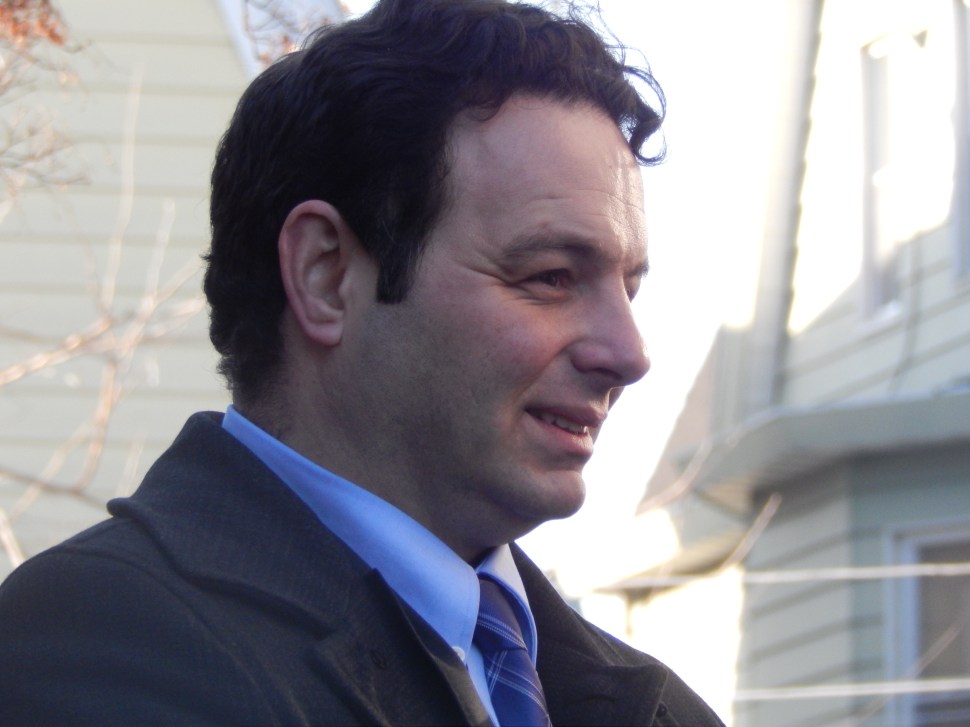 The congressman's office jumped feet first on the issue. "This is unacceptable," said Pascrell, standing alongside Sayegh outside the home of Mabel Richardson on 30th Street in Silk City on Wednesday afternoon.
In the crowd of onlookers stood Al Abdel-aziz, Sayegh's arch-rival and challenger in the May nonpartisan election. No one on Abdel-aziz's team is bending over backwards to publicize his closeness to Mayor Jose "Joey" Torres – the challenger has his own longstanding family brand in the 6th Ward – but it's no secret that the mayor favors Al over Andre.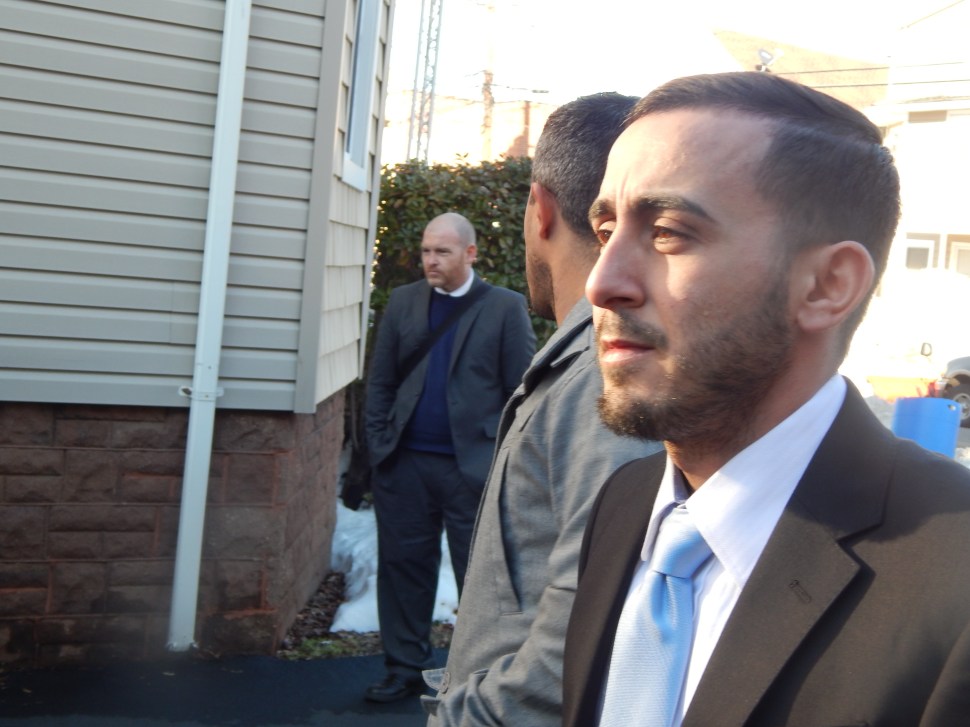 Sayegh ran against Torres. Twice.
A source told PolitickerNJ that Torres, summoned by Pascrell to appear at the press conference, certainly would not want to stand in the way of making Abdel-aziz part of the tableau of concerned citizens standing at attention behind the congressman and councilman. Pascrell's office, however, didn't think such optics would be fair to Sayegh, who worked the flood map case. Torres subsequently showed up 20 minutes late to Pascrell's press conference.
Abdel-aziz told people at the event that he has a particular concern here because his uncle lives in the flood zone.
The timing snafu demonstrated how, despite their best efforts to get over their 2014 citywide war, the quickening Sayegh-Abdel-aziz divide has everyone starting to twist and turn in the tractor beam of May politics.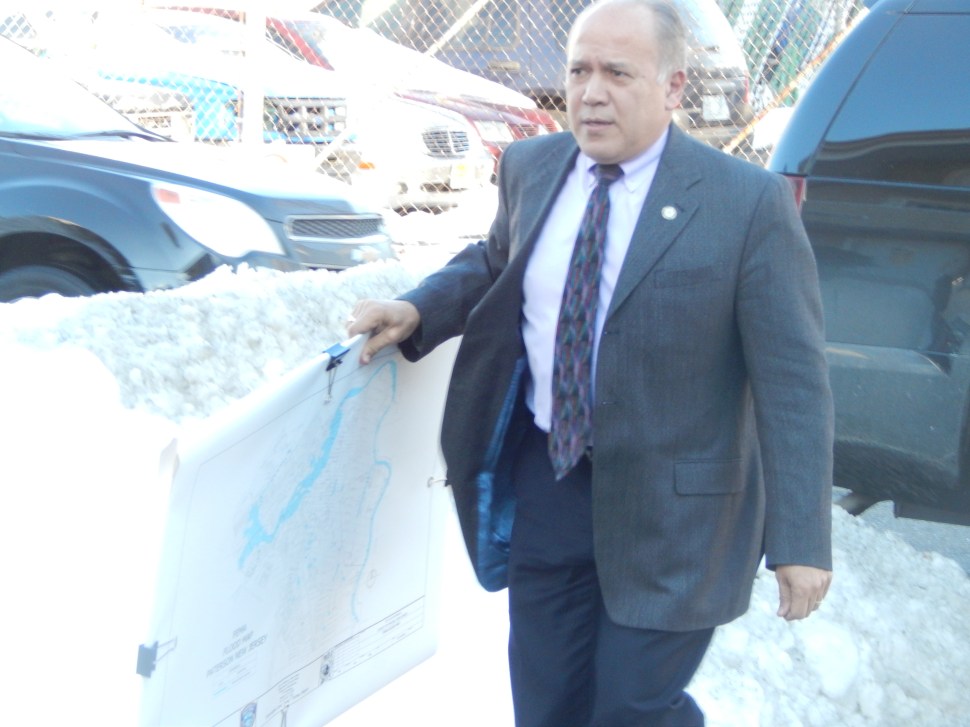 Still, they made nice as they all hit the issue – and not one another – head on.
"Flood maps are a critical tool in how our emergency managers prepare and respond to disaster situations," Pascrell said. "We all know too well how the mighty Passaic River can spill over its banks and cause mass devastation. This is one of the reasons why it is imperative that we get these maps right."
The spark plug congressman said it was a good thing no one from FEMA was present.
They'd get an earful.
"Mabel and all of the other residents here today are needlessly being required to pay for flood insurance, which would cost as much as $3,500 per year," the congressman said. "We have residents here who have lived in neighborhoods for over 30 years without flooding issues, In some cases, they are at least a mile away from the nearest waterway."
Pascrell reached out to FEMA to get the changes made, he said.