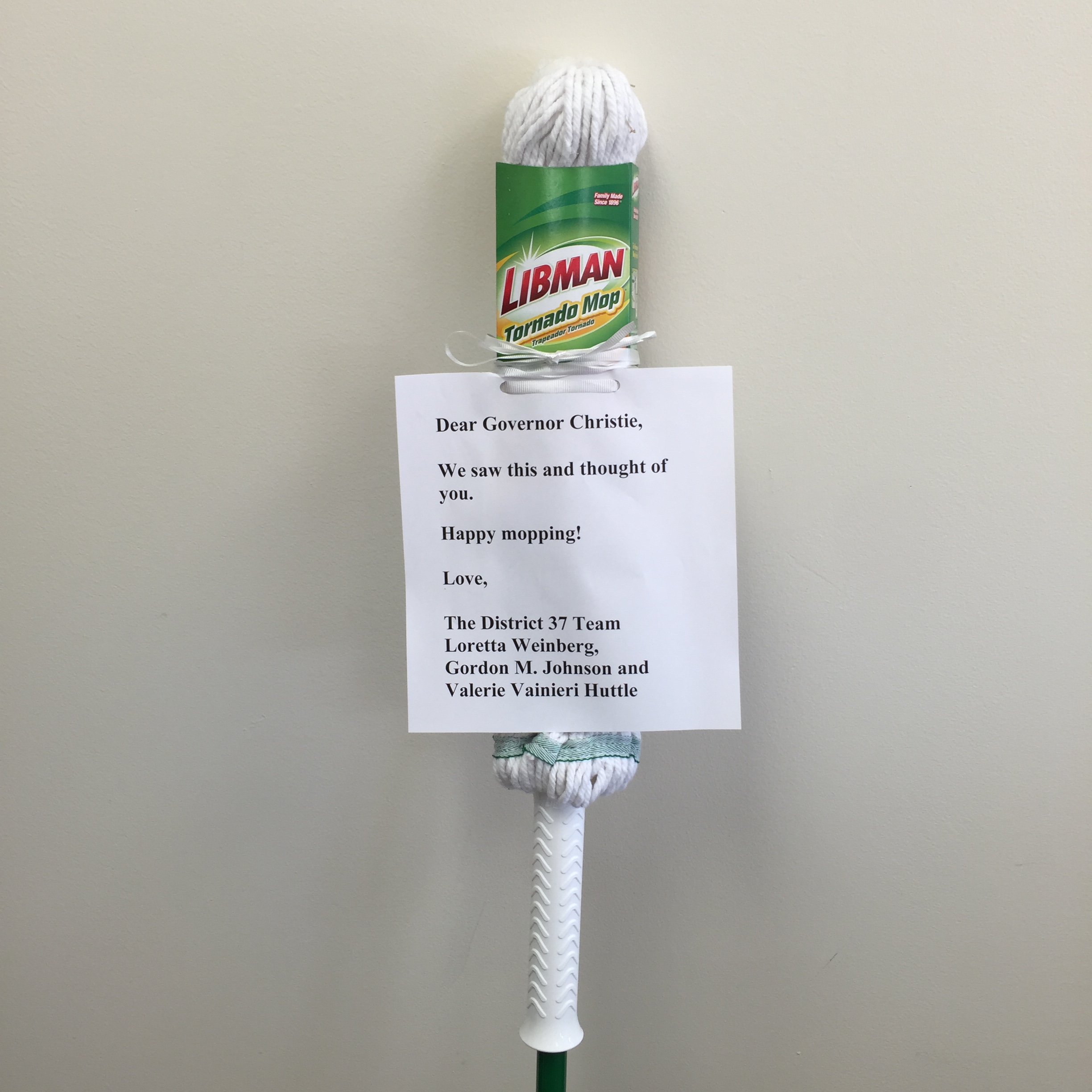 After Governor Christie hustled back to the presidential campaign trail in New Hampshire after the weekend's winter storm, he defended his move despite coastal flooding on the Jersey Shore. When a woman asked him why he wasn't in New Jersey, he said, "You want me to go down there with a mop?"
That comment ruffled a lot of feathers and now, New Jersey residents and elected officials are expressing their discontent with his comment and perceived inaction in the wake of the storm. They are sending the governor mops.
A group from Lambertville launched a GoFundMe page on January 26. According to their page, "Funds will be used to send as many mops as possible to the Governor of New Jersey." As of press time, 62 contributions totaling $645 had been made. The goal is $1,000.
But, New Jersey residents aren't the only ones getting into the mop-giving spirit. State Senator Loretta Weinberg, Assemblyman Gordon Johnson and Assemblywoman Valerie Vanieri Huttle (all D-37) have also gifted the governor a mop. Theirs will be on view at the statehouse Thursday and "available for the governor to pick it up."