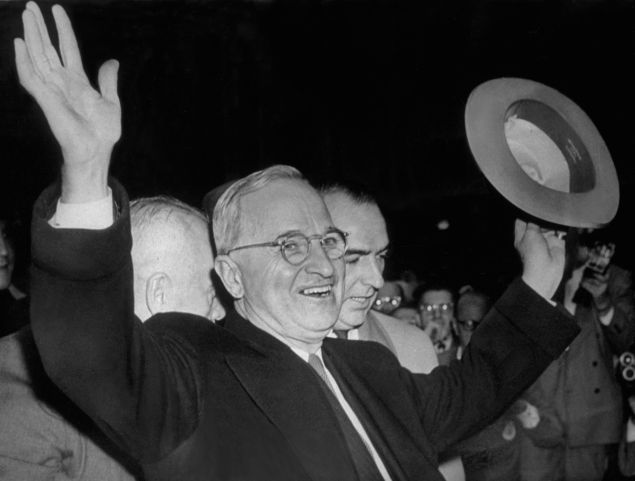 Election season is sort of like a perpetual Christmas for political analysts and pundits—a time when every scenario is possible, unburdened by the cold reality of actual results, and all the smart people in Political World try their hand at prognostication. Visions of sugar plums and accolades dance in their heads while the actual voters still lie snug in their beds.
In Beltwayland and its outer boroughs, forecasting elections is the parlor game of choice, and much like the lottery, you can't win if you don't play. Everybody plays.
Of course, a few of us win. Some analysts are very good and get it right more often than not, though even the best political seers get hung with an L from time to time. (The polite reader will kindly not inquire as to this columnist's forecast of the 2004 presidential election.) Others are less successful, and some are flat-out laughable. (Of course, the entire raison d'etre for this recurring "Party Crasher" column is political analysis; it will be left to you to determine for yourself into which of the preceding categories it falls.)
It is worth a moment, however, to note that the field of political prognostication is not an exact science, the successes of Nate Silver and his team at FiveThirtyEight.com notwithstanding. In fact, the field has been littered for generations with many wildly spectacular fails, and it might be useful both to political readers and political writers alike to keep some of these in mind as we venture forth boldly into the upcoming quadrennial electionfest.
1936: President Alf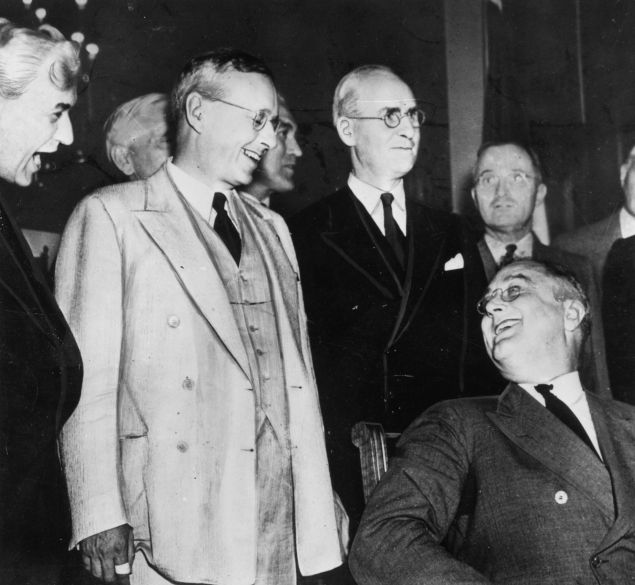 Literary Digest releases a poll indicating that the Republican governor of Kansas, Alfred (Alf) Landon, will decisively defeat first-term Democratic President Franklin D. Roosevelt, taking 57 percent of the popular vote and routing Mr. Roosevelt 370-161 in the Electoral College.
Mr. Roosevelt carries 46 of the 48 states and bests Mr. Landon 523-8 in the electoral tally, racking up nearly 61 percent of the popular vote.
1948: "I'm Just Mild About Harry"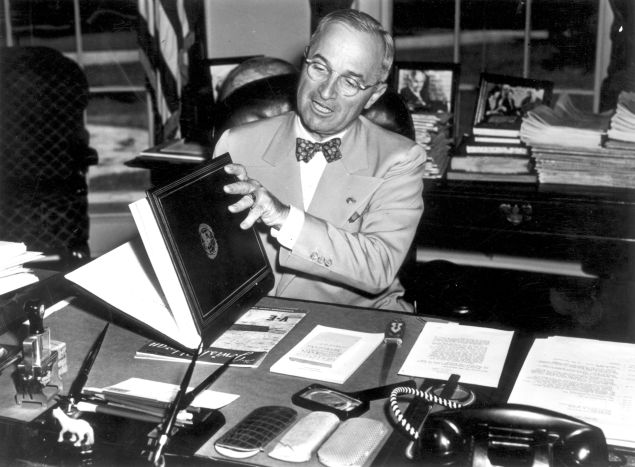 Democratic President Harry Truman is finished. He has no hope of defeating his Republican opponent, Gov. Thomas Dewey of New York. Mr. Dewey is ahead in every poll; the result is so foreordained that respected pollster Elmo Roper quits polling in September, declaring there is no point continuing to pretend the race is in doubt. Newsweek surveys 50 leading political writers, who predict 50-0 that Mr. Dewey will win.
On Election Night, forced to go to press early due to a printers' strike, the Chicago Tribune runs with the blaring headline "Dewey Defeats Truman." It is hardly a risky decision; at this moment, famed radio announcer H.V. Kaltenborn is informing his nationwide audience that Mr. Dewey is certain to win.
Mr. Truman wins 28 states to Mr. Dewey's 16, exceeds 300 electoral votes, and wins the popular vote by approximately 4 percentage points.
1962: "You Won't Have Nixon To Kick Around Anymore"
Two years after a narrow loss in the presidential election, former Republican Vice President Richard Nixon's political career ends with a landslide loss to Democrat Pat Brown in the California gubernatorial race. ABC airs a special titled The Political Obituary of Richard Nixon. Shoveling added dirt on Mr. Nixon's political grave, ABC's Howard K. Smith includes an interview with Alger Hiss, the Washington bureaucrat and accused Soviet spy Mr. Nixon cornered into perjuring himself in 1948 to launch his national career.
On January 20, 1969, Mr. Nixon takes the oath of office as the 37th president of the United States.
1964: The Death of the Republican Party (Part I)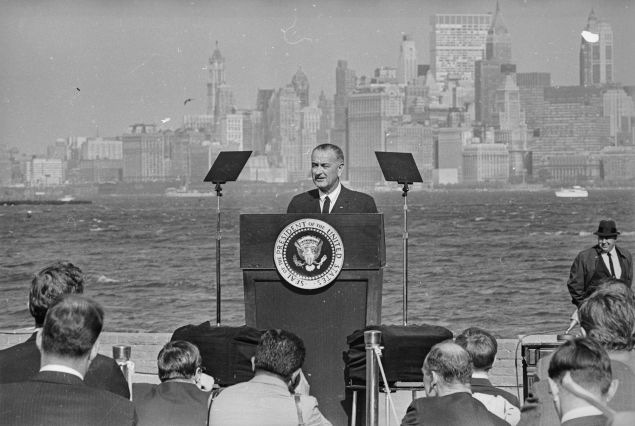 After a landslide loss on election night, the Republican Party is in such tatters that numerous learned observers question whether the Grand Old Party might actually be over. Democratic President Lyndon Johnson has just won a record 61.1 percent of the popular vote and a 486-52 Electoral College victory over Republican Barry Goldwater, losing only six states—five in the South and Mr. Goldwater's Arizona. The president has also led the Democrats to massive majorities in Congress. It is generally believed that, at the very least, it will take several election cycles for the GOP to rebound.
In 1966, the Republicans pick up 47 seats in the House of Representatives, enough to partner with conservative Southern Democrats and halt Mr. Johnson's "Great Society" program implemented after his smashing 1964 victory. Two years after that, the Republicans win their first of five victories in the next six presidential elections.
1974: The Death of the Republican Party (Part II)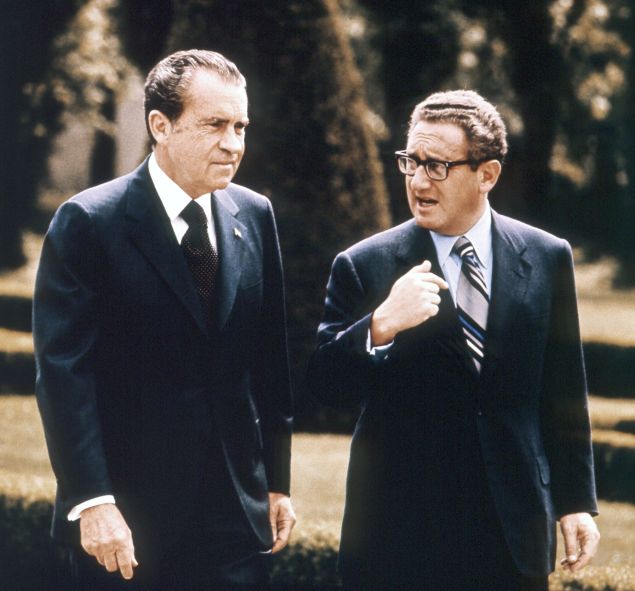 The Watergate scandal, which ends with the resignation of President Nixon, has destroyed the Republican Party. Democrats pick up 49 House seats and close in on veto-proof majorities in both Congressional chambers.
In 1976, Democrat Jimmy Carter barely holds on to defeat Republican President Gerald Ford while gaining only one House seat. Four years later, Mr. Carter is routed in his reelection campaign and Republicans win control of the Senate for the first time since 1952.
1974: Jimmy Who?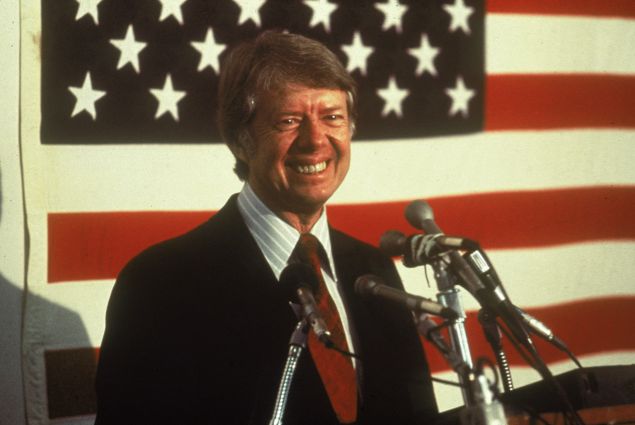 Democratic Georgia Governor Jimmy Carter announces his campaign for the presidency in 1976. His campaign, starting an unheard-of two years prior to the election, is met with derision from national media who know very little about him, and reportedly even from his own mother, who is said to have asked "president of what?" when he informed her he was seeking the presidency.
On January 20, 1977, Mr. Carter takes the oath of office as the 39th president of the United States.
1992: The GOP's Electoral College Lock
Numerous publications, heading into the 1992 presidential campaign, repeatedly make note of the Republican Party's lock on the Electoral College. Several key states have gone Republican for six elections in a row, including California, Illinois and New Jersey, while Michigan has gone into the GOP column in five consecutive elections.
On Election Day, Democrat Bill Clinton wins the presidency, carrying all four of the aforementioned Republican "lock" states, as well as eight other states that have gone Republican in at least five consecutive elections.
1994: Bill Clinton, Failed One-Termer
Beset by scandals and missteps, President Clinton watches the midterm meltdown in November as Republicans gain control of both houses of Congress for the first time in 40 years. Numerous pundits forecast that the politically hobbled president is likely to follow his party to the exits two years hence.
In 1996, Mr. Clinton wins reelection in a landslide, beating Republican Senator Bob Dole by more than 8 percentage points—a popular-vote margin almost as wide as Mr. Reagan's victory over Mr. Carter in 1980.
2008: The Death of the Republican Party (Part III)
Barack Obama has just been elected president of the United States in a landslide. His party will begin his term with a 257-178 majority in the House of Representatives and nearly a filibuster-proof majority in the Senate. Democrats also control 29 governorships and 27 state legislatures. Rendered toxic by the troubled second term of the Bush Administration and facing a political avalanche in the form of the Democrats' "Coalition of the Ascendant," Republicans may be headed into permanent minority status. At the very least, the GOP will need several election cycles, if not a decade or more, to recover.
In 2010, the Republicans flip 64 House seats to reclaim the chamber, capture six Democratic-held Senate seats, and rout Democrats in numerous key state-level elections. Now in complete control of redistricting in Pennsylvania, Ohio, Michigan, North Carolina, Virginia and Wisconsin, among others, Republicans use their new majorities to redraw legislative districts in their favor for the next decade.
2012: Meet President Romney
The media informs us repeatedly that no president has ever been reelected heading into an election year with the kind of economic struggles facing the country in 2012. President Obama is also bedeviled by mediocre approval ratings and a host of other problems, such as his unpopular health insurance program, which helped Republicans make massive gains in the 2010 midterms. A Google search of the phrase "Why Obama Will Lose" returns 122 million results, including a well-reasoned 2011 column by Republican strategist Karl Rove.
Mr. Obama is reelected by a comfortable margin.
In Summary
While no political writer would suggest that there is no value to gazing into the crystal ball and attempting to assess the electorate, these spectacular failures of pollsters and pundits remind us to take all political predictions with a grain—perhaps even a shovelful—of salt. So do yourselves a favor and keep that in mind as we prepare to launch into the first votes of a long campaign.
And by the way—Hillary Clinton is going to beat Ted Cruz this November by 5 percentage points. Book it.
It's a lock.
Cliston Brown is a communications executive and political analyst in the San Francisco Bay Area who previously served as director of communications to a longtime Democratic member of the U.S. House of Representatives in Washington, D.C. Follow him on Facebook at facebook.com/ClistonBrownPolitics, or on Twitter: @ClistonBrown.