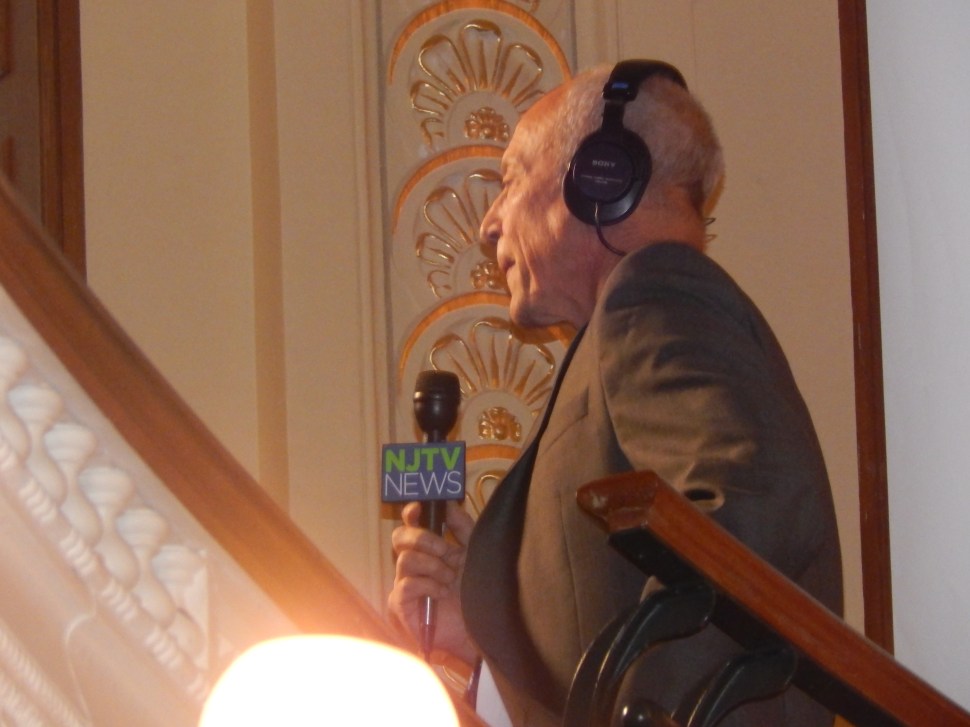 Good morning. It's Friday, and the talk in the political world is last night's Republican presidential debate. In New Jersey, plans for more casinos move ahead, in spite of warnings from Moody's that the resort's current casinos could suffer.
Quote of the Day: "No one has been able to explain to me how successful North Jersey casinos will be when, not if, New York City gets gaming. When that happens, casinos in both Atlantic City and North Jersey would close, further exacerbating Atlantic City's and New Jersey's sluggish economy." – Sen. Jim Whelan, questioning the wisdom of allowing casino gaming in northern New Jersey
With a Deal in Place and Moody's Findings Clear, Legislators Adjust Tactics
A Senate committee hearing Thursday saw legislators tweak their arguments in light of a deal between the Assembly and Senate on a bill to expand gaming with a referendum vote and constitutional amendment after its passage in the Senate earlier this week. A report from Moody's Investor Service finding that two new casino in North Jersey would likely cause more casino closures loomed over the proceedings.
JT Aregood, PolitickerNJ Read more
Sweeney Super PAC Has $1.2 Million in the Bank
New Jerseyans for a Better Tomorrow – the independent expenditure super PAC associated with Senate President Steve Sweeney (D-3) – reported raising $1.2 million since it came into being last June.
Max Pizarro, PolitickerNJ Read more
Former Kean COS McGlynn Goes to Kaufman Zita
Adam Kaufman and Trish Zita, principals of Kaufman Zita Group (KZG), announced today that attorney Edward R. McGlynn joined the firm as Senior Counsel for Legislative and Regulatory Affairs.
Politicker Staff, PolitickerNJ Read more
Gordon, Weinberg Port Authority Bill Clears Senate Committee
Two dueling Port Authority of New York and New Jersey (PANYNJ) reform bills were heard by the Senate State Government, Wagering, Tourism and Historic Preservation committee today. One of the bills, S708, was sponsored by Senate Majority Leader Loretta Weinberg (D-37) and Senator Bob Gordon (D-38). The other bill, S355, was sponsored by Senator Tom Kean (R-21). Only S708 was moved to a vote where it passed by a 3-2 margin.
Alyana Alfaro, PolitickerNJ Read more
Sources: Bergen Sheriff Poised to Change Parties to Run As a Democrat
Republican sources say Bergen County Sheriff Mike Saudino is poised to change his party affiliation tomorrow from Republican to Democrat.
Max Pizarro, PolitickerNJ Read more
My Bill Fair to Both Non-Profit Hospitals and Host Municipalities
As the last legislative session concluded, I diligently worked on enacting a piece of legislation that will benefit my constituents – and the greater Newark area – by providing additional economic support to municipalities, increased cost certainty to non-profit hospitals, as well as maintaining the existing property tax exemption.
Eliana Pintor Marin, PolitickerNJ Read more
Mayoral Candidate Morrell Says Residents Tired of Lack of Accountability in Orange
Orange.
Mention of the word evokes, perhaps, groves of fruit blessed by Florida sunshine, but in these parts, the word Orange also carries the suggestion of post industrial rust and images of abandoned factories mired in little Paterson inaction and dysfunction.
Max Pizarro, PolitickerNJ Read more
Republican presidential debate 
Gov. Chris Christie, Donald Trump, Ted Cruz, Marco Rubio and other candidates vying for the Republican presidential nomination are gathering Thursday night for the sixth GOP debate of the 2016 race.
S.P. Sullivan, NJ.com Read more
Moody's: More N.J. casinos would hurt Atlantic City
Expanding gaming to North Jersey could force more casinos to close in Atlantic City, Moody's Investors Service warned Wednesday, adding that such a result would increase the likelihood that the ratings agency would downgrade the resort town's credit.
Andrew Seidman, Inquirer Read more
See how Trump was doing in the polls on GOP debate day
The distance between Republican front-runner Donald Trump and his rivals got a little longer as they sat down for their sixth presidential debate.
Jonathan D. Salant, NJ.com Read more
Bayonne residents opposed to Islamic center to protest at City Hall
With less than a week left before the city zoning board decides whether to approve the plan for a Muslim community center, residents vehemently opposed to the project are putting up signs and organizing a protest at City Hall.
Jonathan Lin, The Jersey Journal Read more
N.J. congressman launches fight to raise U.S. minimum wage to $15 an hour
When temperatures began to drop this winter, Gynene Jonas had to make a choice.
Michelle Caffrey, NJ.com
Enviro groups call for probe of 'biased' regulators for pipeline approvals
Several New Jersey environmental groups are among 165 organizations nationwide calling for a federal investigation into the agency that oversees interstate pipeline approval, including the proposed PennEast pipeline.
Keith Brown, NJ.com Read more
N.J. congresswoman enlists kids' help to rename post office
U.S. Rep. Bonnie Watson Coleman (D-12th Dist.) is turning to her youngest constituents to help her rename a post office in the 12th Congressional District as part of a lesson in the legislative process.
Cristina Rojas, NJ.com Read more
The hidden role Heidi Cruz and Mary Pat Foster have played.
Politics is a business—a big one. And every presidential campaign needs a business model – a multi-year plan that lays out the source of revenues (fundraising), capital expenditures (signs, haircuts), and marketing budgets (advertising). And for the business-minded, campaigns can fall into recognizable buckets: Barack Obama in 2008 was the crowd-funded, social media-fueled disruptive start-up. Mitt Romney in 2012 was the self-funded private equity baron who depended on big money establishment investors. And so on.
Daniel Gross, Fortune Read more