When it comes to sheer brazen corruption, chicanery and dishonesty there is one candidate who stands head and shoulders above everyone else and that is the right-wing Cuban-American and Tea Party darling Senator Marco Rubio of—naturally—the great State of Florida.
Mr. Rubio's entire public image—the child of poor Cuban immigrants fleeing the repression of Castro's Cuba who pulled himself up by his bootstraps and even now is a simple José Sixpack and family man—is less tethered to reality than The Wizard of Oz. For example, in his autobiography, An American Son: A Memoir, Mr. Rubio describes how he allegedly grew up poor and mowed the grass and walked dogs to make a bit of spare change. Technically this may be correct, but most poor kids don't get paid by relatives heavily involved in narcotics trafficking and whose pets double as guard dogs for a drug cartel, as was the case with young Marco, a federal indictment shows. (See these articles for more on young Marco's upbringing.)
But it was only after getting into politics that Mr. Rubio really started making big money—and he made it very quickly.
But it was only after getting into politics that Mr. Rubio really started making big money—and he made it very quickly, with the help of a few intimate companions—especially after taking over as Florida House majority leader and whip in early 2003. In fact, his income nearly tripled during the two years—from $122,000 to $330,000, based on financial disclosure forms—and spiked again in 2008, which may be tied to the fact that he became Florida House speaker in November 2006. 
Mr. Rubio was able to cash in in spectacular fashion because Florida's preposterously flaccid political rules allow politicians to simultaneously hold public office and work as "consultants" to major law and lobbying firms—much like the arrangement that recently landed Sheldon Silver in prison in New York. That means that they technically can't "lobby" but do it anyway and call it "consulting." So, for example, when Mr. Rubio became House majority leader in 2003 he went to work for the powerhouse lobbying firm of Broad and Cassell, which is precisely the point where disclosure forms reveal a giant spike in his income.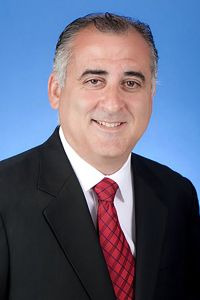 Then, when Mr. Rubio stepped down from the House in 2008 (two years before he ran and won a U.S. Senate seat) he became partner in another law/lobbying firm—Florida Strategic Consultants—with the wife of a notoriously corrupt Florida politician and lobbyist named Esteban Bovo, sometimes known as "El Bobo." (El Bobo's wife, Vivian Bovo, had been Mr. Rubio's top aide in the House.) While working at the firm, Mr. Rubio scored fat contracts from Miami Children's Hospital and Jackson Memorial Hospital. Meanwhile, El Bobo was in position to appropriate money for the hospitals as chairman of a subcommittee of the Florida House Budget Committee. It was a win-win for Mr. Rubio and the Bovo clan.
Meanwhile, Mr. Rubio was making more money on two highly suspicious real estate deals. In the first, Mr. Rubio had a little help from Mark Cereceda, a chiropractor with a lengthy rap sheet. I should note here that after Dr. Cereceda lent a financial hand, Mr. Rubio flipped his position on a key issue of great import to the chiropractor.
Here are the key details: In 2003, Mr. Rubio bought his first house (at 6247 14th Street SW in West Miami) for $175,000, putting zero money down. He put it up for sale in 2005 but had difficulty selling it because of a weak local real estate market. But gracias a Dios, Dr. Cereceda's mama, Nora Cereceda (now deceased), bought Mr. Rubio's house in 2007 for $380,000 cash, netting Mr. Rubio a profit of about $205,000. Que suerte!
Shortly after Mr. Rubio sold the house, he did a 180-degree rotation on a key insurance bill for which Dr. Cereceda had been lobbying. Whereas he had previously been an outspoken opponent of the measure—indeed, he was described in one local press item at the time as "the main holdout"—he ended up voting for the legislation, which required Florida drivers to purchase $10,000 worth of personal injury Insurance.
Many of Dr. Cereceda's clients were injured drivers who paid him with insurance money. And by the way, reported cases of personal injury fraud immediately soared in Florida after the measure passed.
Dr. Cereceda has a lengthy arrest record both prior to and after his mama bought Mr. Rubio's house. In 2003, he was arrested on charges of Aggravated Assault With A Deadly Weapon. Two years later, he was arrested for Felony Battery and also for Disorderly Conduct, and then in 2013 he was busted for running an illegal political contribution scheme by which he ordered his employees to contribute to political campaigns in their names and then he and his relatives reimbursed them. The doctor got off light. He was sentenced to house arrest and given probation.
Dr. Cereceda has been a big donor to Ana Maria Pando, a disgraced former Hialeah branch county court judge, who wrote a letter to state authorities—on official letterhead—asking that Dr. Cereceda's company be reinstated after it got into some legal trouble. Pando was later convicted for taking a bribe from Dr. Cereceda, who ratted her out.
Now let's turn to Mr. Rubio's second surprisingly profitable real estate deal. It involves his current Miami-area residence, which he bought in December 2005 for $550,000. He put only 10 percent down on the house, and took out a $495,000 mortgage. Then, just 37 days later, he took out a $135,000 home equity loan (which he initially failed to disclose on his financial disclosure form) on the property.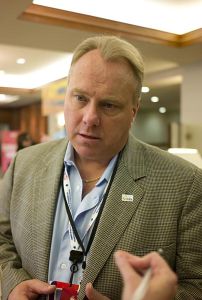 Mr. Rubio bought the house from a shell company called Sanval Boats LLC and no one knows who controlled that entity and hence who he in fact bought it from. But we do know that Mr. Rubio got very generous terms to finance the house from Miami's U.S. Century Bank, whose CEO was a former head of the Florida Republican Party named Jim Greer, who later went to jail for money laundering.
A book about Greer called The Chairman: The Rise and Betrayal of Jim Greer has some juicy anecdotes about Mr. Rubio and David Rivera, Mr. Rubio's one-time best friend and roommate as well as a noted womanizer and former Florida State House member and federal congressman. (A number of other top officials at the U.S. Century Bank were major political supporters of Mr. Rubio's.)
A passage from the book reads:
"There was an indication that Rubio had an affair," said Greer. A woman who had worked in his legislative office when he was Speaker of the House abruptly left and got a job at Florida International University as a part-time professor. Emails she had sent him through her college account had become public record. Our opposition research specialist said the emails included things like, "I have to talk to you right now. I can't take this anymore. Why aren't you returning my calls?" To an oppositional researcher the Crist campaign had hired, it appeared there had been a close relationship between the two and that Rubio had broken it off."
In any event, Mr. Rubio's $135,000 home equity loan was granted only because U.S. Century Bank mysteriously reappraised its worth upwards by about one-third, to $735,000, little more than a month after he purchased the property. "It looks a lot like somebody's currying favor with an important political person," one real estate analyst said of Mr. Rubio's real estate dealings in a 2008 story that ran in a Miami newspaper. "People off the street don't get this deal."
It's worth pointing out here that Miami-Dade County assessors put the market value of the house at $503,000 in 2006, some 50 percent less than US Century Bank's appraisal at the same time. The house's assessed value topped out the following year at $540,401 and last year county assessors estimated its worth at a mere $400,492, an increase from $391,443 in 2013.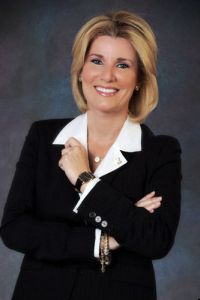 David Rivera's former girlfriend, Ana Alliegro, is currently under house arrest for her role in a complicated campaign finance/bribery scheme allegedly masterminded by Mr. Rivera, who helped her flee to Nicaragua before she was apprehended and turned over to U.S. authorities. Mr. Rivera is under investigation in the scheme, but the case has been stalled for months, infuriating Ms. Alliegro, who has publicly denounced Mr. Rivera and said she wants him to go to prison. I'm told by a few well-placed sources that Ms. Alliegro knows everything about Mr. Rubio, including the names of a number of his lady friends—more coming on that—but I was unable to reach her.
Mr. Rubio and David Rivera met in 1992, when both worked for the campaign of Florida Congressman Lincoln Díaz-Balart, and have been bosom buddies ever since. According to a Politico story, Mr. Rivera advised and stumped for Mr. Rubio in his first campaign for the state House in 2000. Mr. Rubio repaid the favor and helped Mr. Rivera win a House seat two years later. In 2006, Mr. Rivera played a key role in getting Mr. Rubio selected as the first Cuban-American speaker of the Florida House.
Anyway, Mr. Rivera is just a generally shady guy. (In 2012, Citizens for Responsibility and Ethics in Washington named him one of the most corrupt members of the House.) He was investigated by Florida law enforcement authorities in 2004 over a $1 million contract he received to promote a ballot initiative pushed by a Florida gambling magnate named Alex Havenick. Mr. Havenick's family has long thrived in Florida's notoriously crooked dog track betting industry, whose roots trace back to Meyer Lanksy, Al Capone's CFO. Mr. Rivera was not charged in the case.
There's a lot more about all of this below and I should probably get on to the topic of Mr. Rubio's lady friends, but first (and relatedly) I need to discuss a third house that Mr. Rubio owned, or co-owned anyway, with Mr. Rivera, the former House member and skirt chaser. This house is located in Tallahassee, the state capitol, where a lot of lobbyists work, including a few who are close friends of Mr. Rubio's.
There is, for example, Bridget Nocco of Smith & Ballard (now known as Ballard Partners), a former top staffer in the Florida House who raised oodles of cash for Mr. Rubio when he served in the state congress and who is now "known nationally as a top-tier Republican fundraiser," and who over the years has traveled with Mr. Rubio and gotten paid quite well from several of his dubious political action committees. (She did not return a phone call seeking comment.)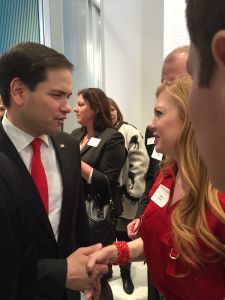 Mr. Rubio is also extraordinarily close to another lobbyist, but this one—Dana Hudson—is a vegetarian, according to her Twitter feed, lives in the Washington, D.C., area, and advocates on behalf of Homeland Security. Note here that Mr. Rubio does not serve on the Senate Homeland Security Committee, but the subject is dear to him, as one can immediately discern from his official website. Based on her tweets, the perky blonde Ms. Hudson is mad for Mr. Rubio, who she talks about obsessively, and is clearly a passionate supporter of his presidential campaign. For example, on January 6, when campaign consultant and "Jesus-follower" Gary Marx signed on with Mr. Rubio, Ms. Hudson tweeted, "@Garymarx very excited u joined #TeamMarco! Let's do this! and elect @marcorubio #POTUS." (Ms. Hudson did not return a message left at her office, nor did she reply to messages left via Twitter and Facebook. I should also note here that Ms. Alliegro, the former girlfriend of David Rivera, has suggested that Ms. Hudson traveled with her former boyfriend and knew him well.)
Anyway, let's return now to the house in Tallahassee—at 1484 Bent Willow Drive in an area called Timber Lakes—that Mr. Rubio and Mr. Rivera co-owned and that Politico dubbed their "house of horrors." When they bought it in 2005 for $135,000, they were repeatedly behind on the mortgage payments, it was almost foreclosed on at various points and they sold it last year for less than they paid for it. Also, I'm not sure exactly who officially hosted or attended but there were reportedly wild parties thrown at the house. The house sold in July for just $117,000.
Public records show that a woman named Tamara Hardy moved into the house in 2010 and lived there during the time Mr. Rubio and Mr. Rivera were trying to sell it. I have heard conflicting accounts about whether Ms. Hardy paid rent at the house or lived there because she was a friend of either Mr. Rubio or Mr. Rivera. I tried to reach Ms. Hardy for comment but was unsuccessful.
(I should also note that I sought comment from Mr. Rubio's Senate office for this story and it directed me to his presidential campaign office. It failed to reply to a long list of questions for this story.)
I mentioned above a PAC and a bribe so let me turn to that story now, which actually involved a few of Mr. Rubio's PACs and assorted businesses. Pay particular attention here to three key figures who were all intimate, longtime friends of Mr. Rubio's:
—Alexander Heckler, an attorney who in 2011 was found to have set up PACs that shuffled illegal straw donations to political candidates for his clients. Heckler, a lawyer and leading Florida lobbyist as well as a "Hillraiser," the term for then-Senator Hillary Clinton's top fundraisers, performed legal and accounting services for the treasurer of a Rubio-affiliated PAC, but only disclosed that several years afterwards, apparently to obscure his role. Heckler is also the stepson of Franklin Sands, who for many years—including the period when the story below took place—was the most powerful Democrat in the Florida House.
—Joaquin Urquiola, the treasurer for the two Rubio-affiliated PACs who Heckler did work for, who at the same time was being questioned by federal regulators about his role at an Ecuadorian bank with Miami offices that was suspected of violating anti-money laundering laws by taking in cash from several South American drug cartels. Urquiola was an accountant and director of the bank, Pacific National Bank, and he and Pacific were in fact subsequently hit with fines for violating anti-money laundering laws and the Bank Secrecy Act. According to a 2011 story about the case in the South Florida Business Journal, the bank and its directors had previously been sanctioned for similar crimes and allowed "the violations to continue for years."
—Bridget Nocco, the lobbyist friend of Mr. Rubio's whom I mentioned above.
The story begins in late 2002 when Jeanette Dousdebes, Mr. Rubio's wife, incorporated a nonprofit PAC called Floridians for Conservative Leadership Committee (FCLC). She was the registered agent and only director for this short-lived entity, which the State of Florida dissolved three years later because it had failed to file an annual report. Urquiola, the executive at the bank that allowed a drug cartel to launder money, was the group's treasurer, and Heckler quietly helped him out, according to information provided to me by the National Legal and Policy Center, a Virginia-based watchdog group that provided key research for this section of the story.
During its brief existence, FCLC raised $228,350, of which roughly $35,000 disappeared into thin air, according to the entity's own tax returns. Its largest donor by far was a scandal-plagued PAC called OPH ($50,000) but Democratic super-lobbyist Ron Book also gave generously. Bridget Nocco, Mr. Rubio's lobbyist pal, was paid nearly $26,000 by the PAC for salary and consulting services, according to its nonprofit tax filings with the IRS.
Shortly before its demise FCLC made two payments to a super PAC (which are known as 527s, based on the IRS rule that allows them) with a similar name, Floridians for Conservative Leadership in Government (FCLG). The latter was formed in 2004 with Marco Rubio as its president and registered agent, his wife as the VP and Urquiola as its treasurer.
In any event, the State of Florida dissolved Mr. Rubio's 527 in 2006 because—you guessed it—it failed to file an annual report.
Many of the companies and individuals that donated to the two groups had major business interests before the Florida Legislature and the two entities had overlapping donors, such as super-lobbyist Mr. Book, and payees, such as Bridget Nocco, who netted $90,062 from the 527 for salary and consulting services.
Another notable recipient of cash from Mr. Rubio's 527 was a company called Servicarga, which in 2004 received $3,500, which it billed for "courier services." What's curious here is that Mr. Rubio's wife owned Servicarga and that, according to IRS returns and other documents, the company stopped operating in 1997.
Between October 24 and November 2 of 2006, Floridians for Real Family Values raised $244,000.
Mr. Rubio, Urquiola and Heckler were all players in another shady deal, this one involving a nonprofit PAC called Floridians for Real Family Values Inc. It was set up by Heckler in 2006—the year Mr. Rubio was sworn in as speaker of the Florida House.
For some reason Heckler failed to disclose to Florida election authorities that Urquiola was the PAC's treasurer, but he was listed as filling that role in the group's federal tax returns, which Heckler filed. What's also odd is that the federal tax identification number Urquiola used for Floridians for Real Family Values' tax return was actually the same used by the FCLG, the 527 that Mr. Rubio created and was president of, which suggests that the two entities were essentially identical.
Between October 24 and November 2 of 2006, Floridians for Real Family Values raised $244,000. Also in 2006, Urquiola incorporated a company called Florida Media Productions Group Inc., which operated out of the same address as the FCLG.
Florida Media Productions Group was established to work on behalf of political campaigns, but there's not much evidence that the company did any work at all. It never bothered to set up a website nor did it ever create a single TV, print or online campaign ad. The only income it ever received—about $150,000—came from two Heckler's controlled PACs, one being Floridians for Real Family Values.
All that money was paid for "consulting" services, though the payments were made long after the election year was over. Most of the money raised by Floridians for Real Family Values that didn't go to Florida Media Productions Group—about $33,000—simply disappeared when the former was shut down.
Mr.Rubio would appear to be a terrible money manager. He's made a ton of cash in politics (and spent piles of political money on what appear to be personal items, such as a family reunion he later claimed was charged to his campaign by mistake), as a "consultant," and on two real estate deals, but records show he has serious cash flow problems.
All of this raises a lot of questions—to take an obvious one: Where does all of his money go? Whatever the answers, one thing is clear. Marco Rubio has some very, very curious and disturbing political bedfellows.