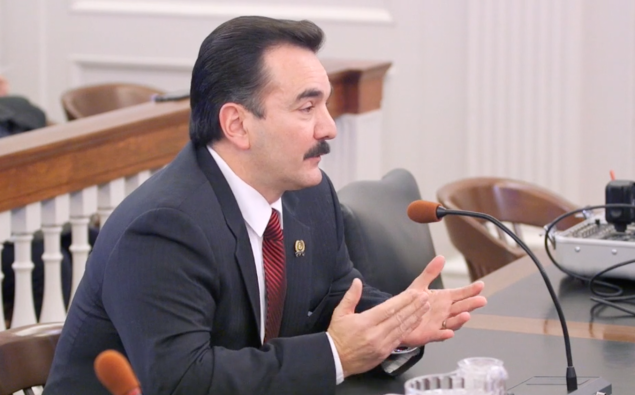 Assembly Speaker Vince Prieto (D-32) saw the first information-gathering hearings for his anti-poverty initiative take place Wednesday, just hours after Senate President Steve Sweeney (D-3) went down to Atlantic City to take part in an executive session of its City Council on his own scrapped state takeover bill.
Still fresh from his defeat in last month's North Jersey casino vote, and with the dynamics between Sweeney, Governor Chris Christie and Atlantic City Mayor Don Guardian dominating the negotiations over the suffering gaming capitol's future, Prieto has played it safe and stayed out of the fray by emphasizing his own long-time anti-poverty message in the press.
Christie held a press conference Tuesday with Guardian and Sweeney announcing his support for a new version of Sweeney's bill meant to soften the blow by reducing the term of the state's "expanded responsibility" to five years instead of fifteen.
Wednesday's Assembly hearings focused on affordable housing, transportation affordability and funding, paid sick leave and social services. 
Seton Hall University political science professor Matt Hale said that while Prieto kept the rivalry looking healthy in saying he might post his own version of the takeover bill, he will most likely continue to take a cautious approach.
"It seems to me like Sweeney is doing the leading and Prieto's doing the following," said Hale. "What he's trying to do is make a place for himself at the table. But the minute that he commits to one thing or another, the minute that he says 'This is my plan,' then he doesn't have chips to play.'
"They are not going to let this break into open warfare any more than it already has," Hale added.
After the announcement from the governor, Prieto had offered measured praise for the Atlantic City decision.
"I'm pleased the governor and Senate president followed my lead and started a dialogue with the Atlantic City mayor," said Prieto, referring to the ambivalent support he has voiced for a municipal bankruptcy.
"I will review any proposal to help Atlantic City, but I will be especially concerned about any effort to unilaterally alter collective bargaining agreements," Prieto continued. "We didn't hear many specifics today from Gov. Christie or Senate President Sweeney about such things as altering collective bargaining, but that's something that would certainly raise questions on my end."
Sweeney and Prieto, both of whom have deep labor ties that played into the theatrics on the day of the Senate vote, will be faced with carving up the city's fiscal responsibilities for state agencies in what all parties are now terming a state 'partnership' rather than 'takeover.' 
"The fact is that no one speaks for the Assembly except for the Assembly. If the Assembly is not involved, then there is no agreement," Prieto said.