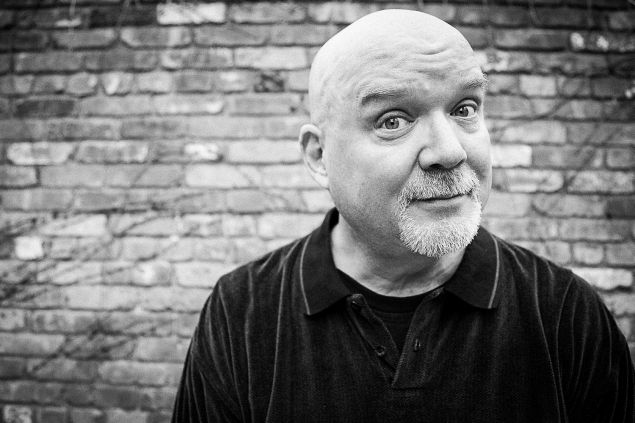 "Anya Phillips used to live here," John Holmstrom recalled recently over breakfast at Cafe Mogador, referring to the Chinese-born founder of the Mudd Club, that grungy late-'70s hideaway. We were sitting at the restaurant's front window, looking out on St. Mark's Place. "This is where the dungeon used to be," he added. "It sort of looked like a movie set for a whorehouse."
Mr. Holmstrom would know. As the co-founder of Punk magazine, he was fully ensconced in the downtown music and nightlife scene of the era, spotlighting venues such as CBGB and bands like the Ramones well before they became saturated in lore—and before the word "punk" was widely known. The zine's debut cover story, which Mr. Holmstrom illustrated, was a coup of sorts, featuring an interview with Lou Reed. Mr. Holmstrom, now 63, conducted the talk with a reel-to-reel tape recorder his uncle had given him.
"My uncle was an audiophile, so he could record in his home, and he had a pretty big record collection, but it was mostly sound effects," said Mr. Holmstrom, who is tall, quiet and mostly affable in conversation, despite his anti-establishment roots, with a shaved head and a gray goatee. "So I told that to Lou, and he said, 'Why doesn't he just keep the window open?' "
Punk, which ceased publication in 1979, is now celebrating its 40th anniversary with a retrospective exhibition at Howl! Happening, a year-old, non-profit gallery on East First Street near Bowery that showcases East Village art and culture. The magazine's 15 covers—Iggy Pop, the Sex Pistols, Blondie, among others—are on display, as are some of the sketches for missing issues 9 and 13. Featured artists include Steve Taylor, Ken Weiner and Robert Romagnoli, whose work was in every issue and who created a Jackson Pollock paint-by-numbers print specifically for the show.
Punk wasn't only revolutionary for capturing "the ululations of the new zeitgeist," as James Wolcott wrote in The Village Voice at the time. It was DIY before that term became a buzzword. It was hand-lettered, an artistic statement featuring the fumetti style, which interweaves photos with drawings. Perhaps more than anyone, Mr. Holmstrom, who studied with Harvey Kurtzman and Will Eisner at the School of Visual Arts, pioneered punk iconography with his spindly caricatures, sketchy crosshatching and louche depictions of New York's insomniac artists.
"It had that slightly slapdash flavor of the comic book zines of an earlier period, and the whole approach was much more comic and absurdist but at the same time willing to be kind of lowbrow," Mr. Wolcott, now a columnist for Vanity Fair, elaborated in a phone interview. "Because rock music, particularly then, took itself very seriously."
So seriously, in fact, that critics accused Mr. Holmstrom's magazine, which he started with Ged Dunn, of bringing the music of the underground into the mainstream. "People dumped on us after the first year," Mr. Holmstrom said. "We weren't relevant anymore, we weren't new—a lot of people give up on you after you become successful." But through the years, the magazine has accrued a kind of cult sheen when regarded through grime-coated glasses, just like a number of the East Village haunts and people and products that no longer exist.
Mr. Holmstrom, who is developing a line of Punk-branded apparel in Japan and works as a freelance illustrator, has lived above Stromboli Pizza on First Avenue and St. Mark's for decades. He's witnessed the East Village's tidal changes firsthand, so after breakfast, we took a walk through the neighborhood as he reminisced.
Strolling toward the Bowery, we passed the punk clothing store Trash & Vaudeville, "one of the last remaining vestiges of punk rock in the neighborhood," in Mr. Holmstrom's words, though it is likely moving soon to another location in the area, due to rising rents and dwindling business. We navigated by Phebe's tavern, "a place to go if you didn't want to use the bathrooms at CBGB." Then there was Albert's Garden, where Mr. Holmstrom's friend, the photographer Roberta Bayley, shot the Ramones' first album cover. "They never smiled in a photograph again," Mr. Holmstrom said. "Johnny's orders."
Finally we reached the alley where the cover for the third Ramones album, Rocket to Russia, was shot. (Mr. Holmstrom illustrated the back cover.) Around the corner, on the Bowery, is a John Varvatos store, which once housed CBGB. "People were saying at least it's not a Duane Reade," Mr. Holmstrom lamented. "I would be happier if it were a Duane Reade."