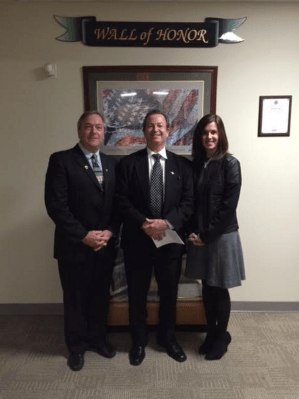 The Cape May County Republicans named a new party chairman this week, announcing that Wildwood attorney Marcus Karavan will be taking over for former chairman Mike Donohue after Donohue's appointment to the state Superior Court.
PolitickerNJ checked in with Karavan to see what his vision is for his county's party during a time when state Republicans face diminishing electoral returns in the state's few competitive districts (Cape May County saw Assemblyman Sam Fiocchi lose to newcomer Bruce Land last fall) and an outsize Democratic war chest.
What are the top priorities for the party looking ahead?
I think we need to continue in the vein that we have been in the past. Basically, the organization did very well under Michael. We expanded quite a bit, and I think that the priority is going to be to continue to do that. We have a dynamic new group of younger people coming in. We're just going to look to build upon what we've done already.
Some have suggested that county parties are on the decline, and that independent spending has taken over.
I don't agree with that, I don't think that is the case at all. I think that the party system is pretty much alive, and that it is influential with regard to elections.
Any thoughts on U.S. Representative Frank Lobiondo's reelection bid in 2016? Can the Democrats rustle up a candidate?
I think they can put somebody in the race, I don't think they'll be successful. I believe that Congressman Lobiondo has a proven track record. He's well-liked, he's well-respected and he's been successful and I think that's going to continue.
Was there cooperation in South Jersey to appoint Donohue to his judgeship? Did Senator Van Drew (D-1) have a say?
I would have to say that in my opinion there was cooperation between the parties, I think that the parties cooperated and made that happen. And it's a good thing. It's a good thing for everyone.
What's next for South Jersey? 
I think South Jersey has a unique character, and South Jersey is unifying, and has got some interesting things happening. With the wine industry, with the oyster industry, with a number of potential industries that are unique to this area. I think that those industries and the spin-off that comes from them anchor tourism, particularly in this area, can be a synergistic force for creating a dynamic year-round industry.
Some suggest that the Republicans will need their own super PAC to compete in future cycles. Which independent spenders might step in?
I would say that the super PAC has been effective, it's been something that would be good to be implemented on the Republican side as well. But that's not something I'm ready to comment on just yet.