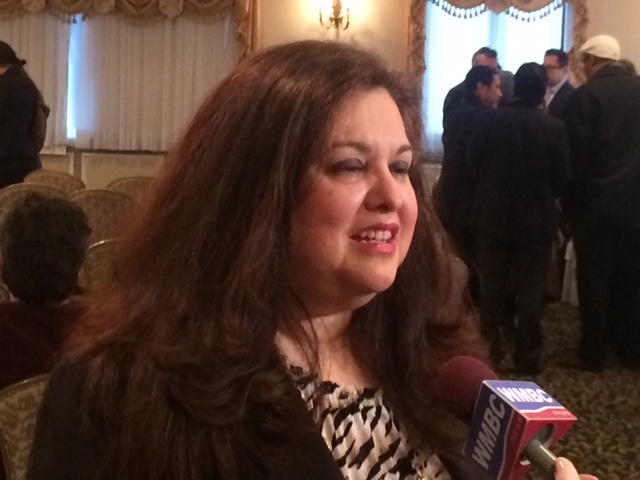 Amid a flurry of reports about Gov. Chris Christie digging on New Hampshire campaign trail time as New Jersey prepares to get hit by a winter snowstorm this weekend, New Jersey Assembly Homeland Security and State Preparedness Chairwoman Annette Quijano (D-20) laced into the Republican candidate for president. 
"If Gov. Christie doesn't return to New Jersey to oversee the state's response to a blizzard and coastal flooding, then what's the point of him even being governor anymore?" Quijano said. "Staying in New Hampshire would mean Gov. Christie has quit on the people of New Jersey. There is no such thing as phoning it in when you're a governor and your state is being hit by a blizzard and coastal flooding.
"No one should put political ambition above public safety," she added. "Hopefully Gov. Christie ultimately does the right thing."
Christie Spokesman Kevin Roberts issued a Christie can walk and chew gum at the same time statement yesterday.
"Governor Christie continues to actively monitor the winter storm and held a telephone briefing of his cabinet this evening to direct the state's contingency and response planning," Roberts said. "New Jersey's state agencies are making all necessary preparations while models of the storm's path and the potential impact on New Jersey become clearer as we approach the weekend.
"The Governor will receive an updated briefing tomorrow on final preparations and to determine any additional steps that need to be taken to ensure New Jersey is fully prepared and ready to clear roadways, address power outages and utility customer needs, and respond to any needs as they emerge."