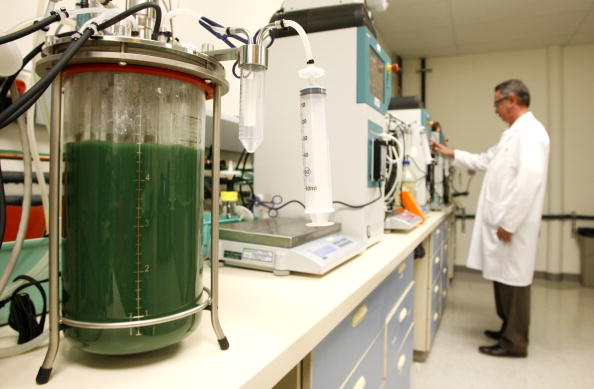 Once contouring hit the mainstream in 2012, it seemed as though a new makeup trend emerged daily. Each one was more complex, and more ridiculous, than the last. There was "baking" your makeup, which involved applying oodles of under eye concealer for long periods of time. Strobing was introduced, which was just an elaborate way to highlight. Then came "clown contouring," ideal for terrorizing a significant other or small children. As the trends became more complex, and thus impossible for anyone who doesn't have a glam squad at their disposal, they gained serious traction on social media.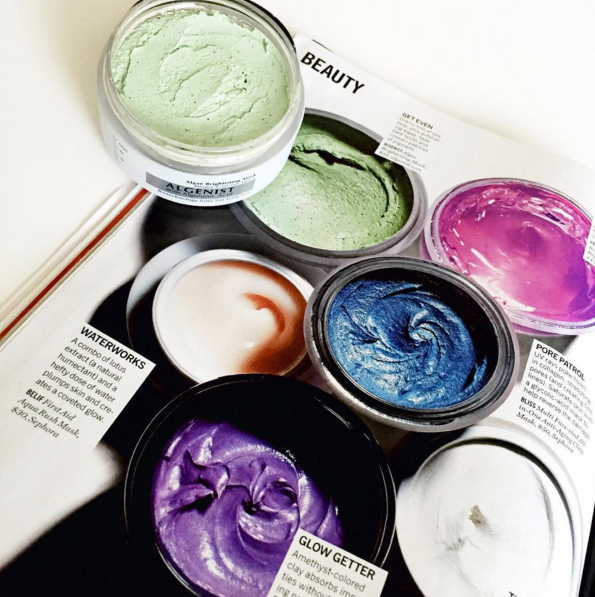 That's where Algenist comes in. They provide a necessary new-ness to make makeup feel fun again, instead of mundane and necessary. Their new makeup line is colorful enough to Instagram, but the hues don't leave unblended edges that stand out in natural light.
If you're unfamiliar with Algenist, here's a primer: Solazyme, a San Francisco-based algae fuel startup, used its technology to create anti-aging skincare using micro-algae compounds as its main ingredient. Enter the Algenist brand, which promises that their algae technology will protect faces from harsh conditions, similar to how algae survives in its ocean ecosystem. Algenist uses microalgae-based species to improve the skin's tone.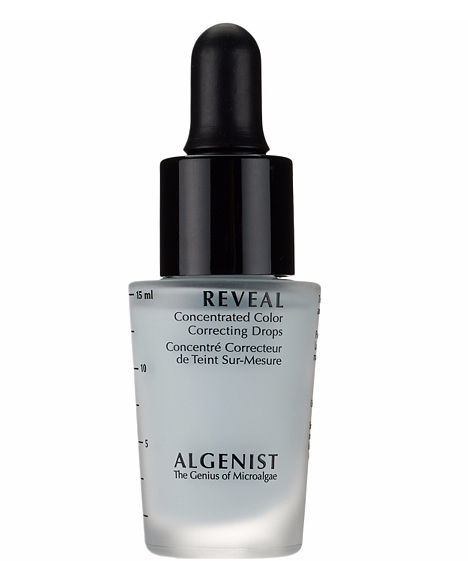 Now, the San Fran brand is launching the REVEAL Color Collecting collection, which uses naturally occurring algae colors to correct skin tone. The color drops come in apricot, blue, green and pink and are meant to correct specific skin concerns. When you apply them, it looks like an intricate, colorful contour, until they're quickly blended. The colors each serve a specific purpose: apricot is meant to neutralize dark spots, blue illuminates sallow skin, green corrects redness and pink brightens dull skin.
The collection includes a primer made up of four colors of algae, which transitions from an exfoliator-like consistency into concealer when rubbed into the skin. The range also includes anti-aging serum foundation and all of the products are meant to correct complexions, while treating the skin and preventing aging. The products incorporate Microalgae Oil, which is clinically proven to keep skin hydrated five times longer than untreated skin. The formulas then even out the skin tone and reduce signs of aging, giving the skin a youthful, almost airbrushed look.
As more people begin questioning the ingredients going into their makeup, Algenist provides a natural, scientific approach to skincare. Microalgae survives in harsh environments by harnessing energy from the sun and adapts by changing color; New Yorkers deal with pollution in the air on a constant basis, and this makeup line might actually help protect the skin, along with concealing imperfections. It might feel strange to apply something from the sea, especially when the makeup comes in droppers of pastel colors, but with the recent trend of Korean snail masks, algae based products seem much safer.