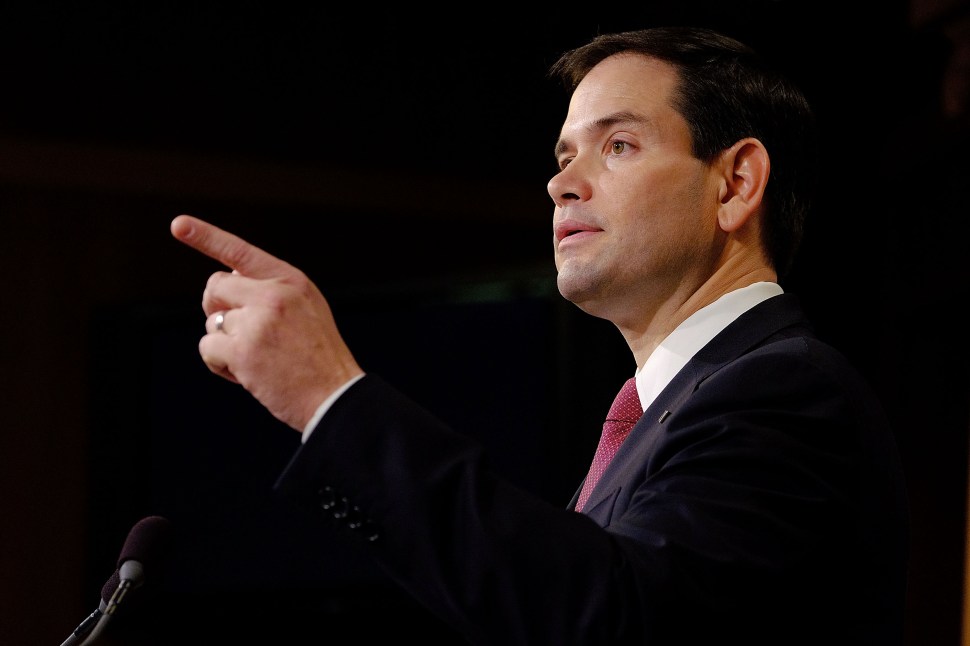 Painting his 2016 presidential contest rival as scripted and rehearsed in contrast to his own shoot from the hip style, Gov. Chris Christie told Time Magazine that Florida Senator Marco Rubio couldn't look him in the eye during the last debate.
Rubio would be unprepared for a stare down with former Secretary of State Hillary Clinton.
Read the story here.
Although far behind real estate tycoon Donald Trump, polls show Christie and Rubio in a dogfight in New Hampshire in a madcap scramble to be the Republican establishment un-Trump.
For more on the Christie-Rubio rivalry, go here.