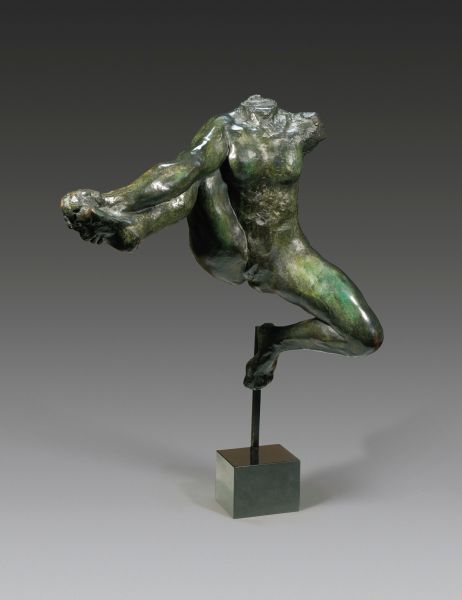 Auguste Rodin's most sexually explicit sculpture, Iris, Messenger of the Gods, will be auctioned at Sotheby's in next month's Impressionist and Modern Art auction. The sculpture, which was once owned by actor Sylvester Stallone, is estimated to sell for £6-8 million.
This summer at Versailles, Danish-Icelandic artist Olafur Eliasson will exhibit his artwork throughout the palace's gardens and storied halls.
At a talk in Manhattan on Tuesday night, the artist Christo, who is known around the world for "wrapping" cultural landmarks like Paris' Pont Neuf and Berlin's Reichstag was asked about the about the impact of his work by a student. (Several of Christo's large-scale projects have come under fired over the years for their potentially harmful environmental impact.) His answer: "I have no time to think about that. I cannot even speculate thinking about that."
An exhibition—the first of its kind in the U.S.—at the Grolier Club will feature nearly 200 "blooks" or objects that appear to be books but hide their true function beneath a false cover. In the show: a book that conceals a drinking flask, a hardbound tome with a reading light and plus inside and a set of three books that opens to reveal a musical cigarette dispenser.
Chinese artist Ai Weiwei has canceled two exhibitions of his work in Denmark in protest to the country's new asylum law, which allows police to seize money and valuables from those entering the country.
A legal battle is brewing between two leading companies that help track and recover stolen art over "breaches of competition." The Art Recovery Group, founded by Art Loss Register's former general counsel, has accused the ALR of "implementing a persistent, pervasive and systemic plan to eliminate ARG from the market."
A man in California not only stole a sculpture and was caught on camera doing it, but his attempt to scout out the location the previous night, and his attempt to return the stolen object were also recorded. Isn't the first rule of thievery in the modern age always to check for cameras?