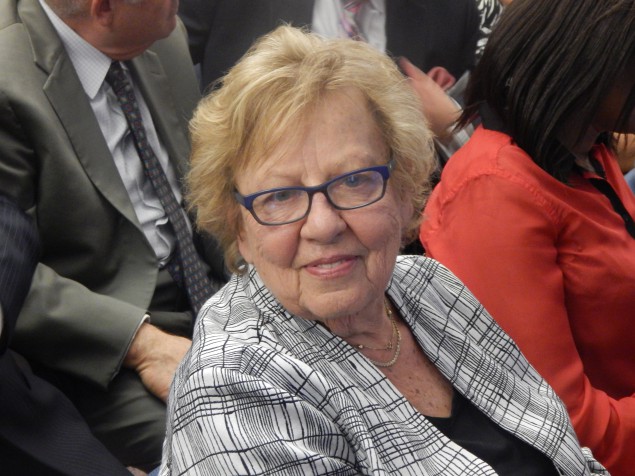 The Senate Law and Public Safety Committee this morning released S-816, which requires retailers to sell personalized handguns, also known as "smart guns," in the same manner as other handguns.
Senate Majority Leader Loretta Weinberg (D-37) sponsors the bill.
"What this bill does is roll back a gun mandate," Weinberg told her senate colleagues. "The reason for the mandate on realtors is because of the pressure that has been put on realtors to not sell such firearms."
Weinberg has challenged the National Rifle Association (NRA) on this subject and others, both publicly and in writing and today she repeated that challenge. When the NRA agrees not to stand in the way of research and development, then she will ask for the entire law to be repealed.
Senator Christopher "Kip" Bateman (R-16) stopped short of backing the bill.  "I am encouraged by Senator Weinberg's progress in this area. I'm not there yet but i understand. I have concerns about the mandate and I'm not quite ready to support it."