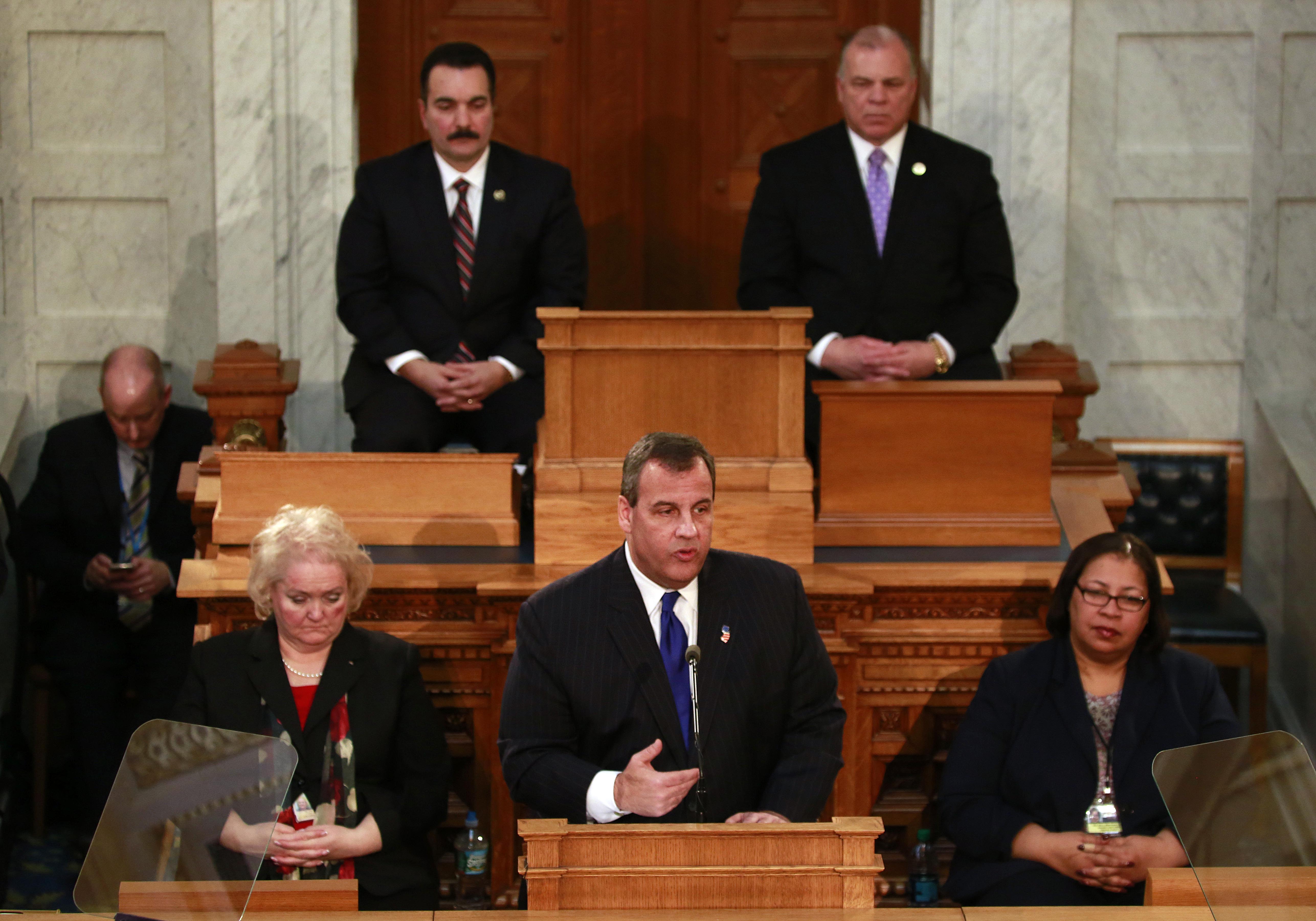 Inevitably the calls will pour forth.
"So and so [throw in the name of a given senator] WILL NOT be leaving in 2017," the shrill, quaking and trying-to-sound firm voice of a 20-something staffer will say, and yes, we understand.
"How dare you try to imply that Senator…"
Yeah, yeah. No one's going anywhere. We get it.
But having said that, let's pretend.
Let us pretend for a moment that some of what follows could happen, particularly in light today of the news that state Senator Kevin O'Toole plans to retire at the end of 2017.
Let's go district by district.
LD1: Senator Van Drew could retire, setting up the ascent of his protege, war hero Assemblyman Bob Andrzejczak. Sources say it won't happen. Van Drew will run again in 2017.
LD2: Senator Jim Whelan appears likely to retire. Sources say he went kicking and screaming into running against last time, in 2013. Assemblyman Vince Mazzeo, a Democrat, appears poised to duke it out with Assemblyman Chris Brown, the Republican.
LD3: Senate President Steve Sweeney will run for governor and if he wins, would give up his senate seat. Of course, he could lose statewide and crawl back to the 3rd. Murmurs attend Assemblyman John Burzichelli as Sweeney's go-to chief of staff option, but if Burz doesn't go to the administration, look for him to climb to the upper house.
LD4: Fred Madden sticks around.
LD5: Nilsa Cruz-Perez stays.
LD6: Jim Beach looks like he could go, setting up the ascent (if there's no route for him to be speaker) of Assembly Majority Leader Lou Greenwald.
LD7: Senator Diane Allen appears poised for flight. That sets up a dogfight between Assemblyman Troy Singleton and Assemblyman Herb Conaway for her seat.
L8: Dawn Addiego's entrenched.
LD9: Chris Connors is dug in.
LD10: James Holzapfel. Dug in.
LD11: Jen Beck. She'll run again, but Democrats fueled by the losses of Mary Pat Angelini and Caroline Casagrande will arm up and try to take her down. Maybe Monmouth County Democratic Chairman Vin Gopal of Long Branch will take a run at her but Beck – a naturally competitive quick study who is a relentless campaigner – is a very tough out.
LD12: Sam Thompson. Not going anywhere. Safe Republican district.
LD13: Joe Kyrillos. Borderline. But sources say he's likely to stick around.
LD14: Linda Greenstein. Sticking. Of course, gubernatorial bedlam could make things interesting. Assemblyman Wayne DeAngelo is welded to Sweeney. Will Assemblyman Dan Benson run for senate off the line against Greenstein/DeAngelo as an ally of Jersey City Mayor Steven Fulop?
LD15: Shirley Turner. Coming back.
LD16: Kip Bateman. He'll have to fight for it. Assemblyman Andrew Zwicker, a Democrat, may be in a position to challenge him int he swing district. Assemblyman Jack Ciattarelli, meanwhile, looks like he's got the warpaint on for a gubernatorial run.
LD17: Bob Smith. Look for him again. He's energized for another term – and in the hunt for the senate presidency.
LD18: Peter Barnes. Gone. Judgeship. Happens next week. Assemblyman Pat Diegnan will ascend. He'll probably have to grind his way through a pre convention fight, though.
LD19; Joe Vitale. He'll hang around.
LD20: Ray Lesniak. Apparently gone. We'll believe it when we see it, but he told PolitickerNJ that he's committed to a gubernatorial run. He could pull a Rob Andrews and have someone warm the seat while he runs statewide then – in the event that he's unsuccessful at the guv stab – lurch back to the senate. But this could really be the end of an era for the towering Union County personality.
LD21: Tom Kean, Jr. He's senate minority leader for life.
LD22: Nick Scutari. He'll be back – and in the hunt for the senate presidency.
LD23: Mike Doherty. Probably done. Guv run. Could win a GOP Primary in these times in the event of a (fairly) crowded field. Assemblyman Erik Peterson has a solid chance to replace him.
LD24: Steve Oroho. Probably back.
LD25: Someone named Bucco will be the senator here.
LD26: Joe Pennacchio. 50-50, but we bet he stays.
LD27: Dick Codey will return.
LD28: Ronald L. Rice will return.
LD29: M. Teresa Ruiz sticks around – and may be positioned for the senate presidency.
LD30: Robert Singer. Probably sticks around. Assemblymen Dave Rible and Sean Kean would have to tear each other to pieces to succeed him in this take-it-to-the-bank GOP district.
LD31: Sandra Cunningham. May run for mayor of Jersey City, but probably not. She'll likely return.
LD32: Nick Sacco. Back for another tour of duty.
LD33: Dawn Zimmer will take out Brian P. Stack to be the next senator here. Take it to the bank.
LD34: Nia Gill. Not budging.
LD33: That was a joke up there… Stack is cemented in the seat.
LD35: Nellie Pou. She – like General Douglas MacArthur – will return!
LD36: Paul Sarlo. He'll be back. He won't put himself in any danger, either, and he will be on the trail for the senate presidency.
LD37: Loretta Weinberg retiring? Hard to picture.
LD38: Bob Gordon. 50-50.
LD39: Gerry Cardinale. Done. Assemblywoman Holly Schepisi will be the next senator.
LD40: See here.