If you tuned into President Obama's final State of the Union address last night, you caught what was undoubtedly a historic speech. But the news channels didn't broadcast some of the most important parts—we're talking about the adorable First Dogs playing on the White House lawn, Queen Ruth Bader Ginsburg rolling in with her #squad and the countless senator selfies.
Luckily, Snapchat provided prime access to the best backstage moments with their live State of the Union story.
We got a look at Sunny and Bo.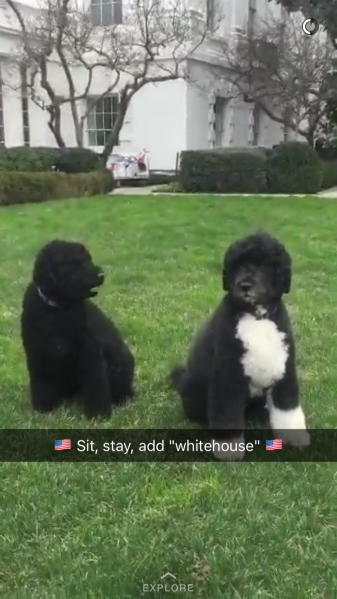 And the real star of the event.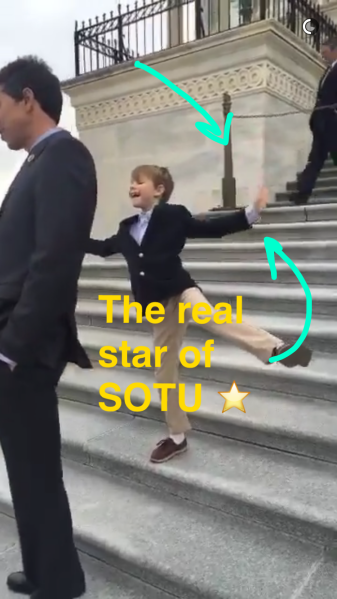 Sen. John McCain and presidential hopeful Sen. Bernie Sanders casually complimented each other on their "great" work.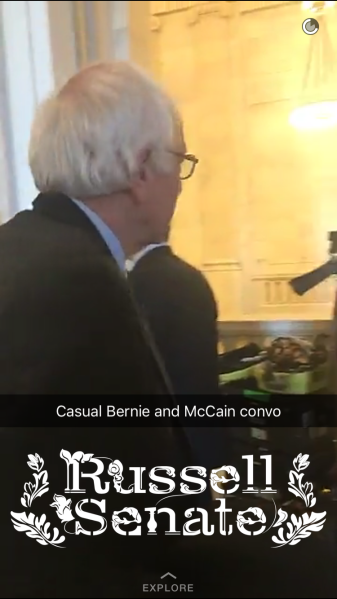 And obviously, there were a lot of suits and ties.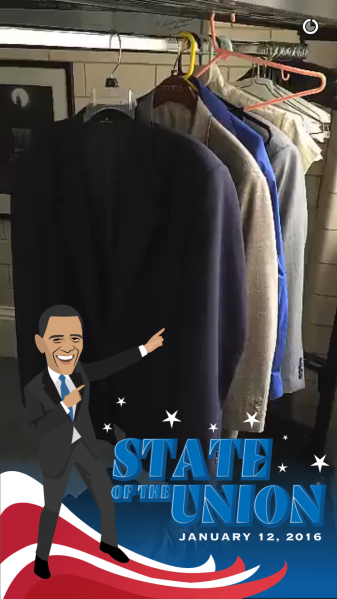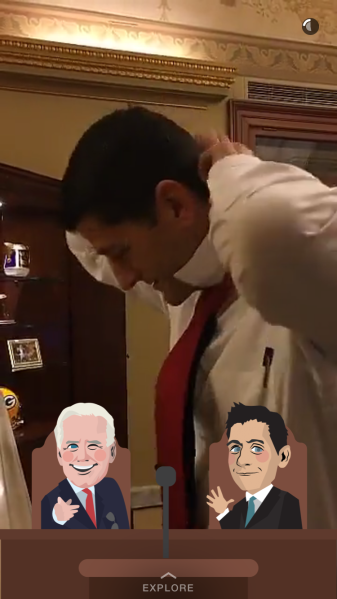 The selfies were perfect, and even bipartisan.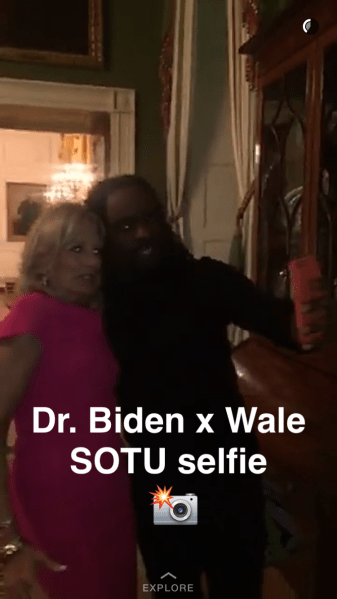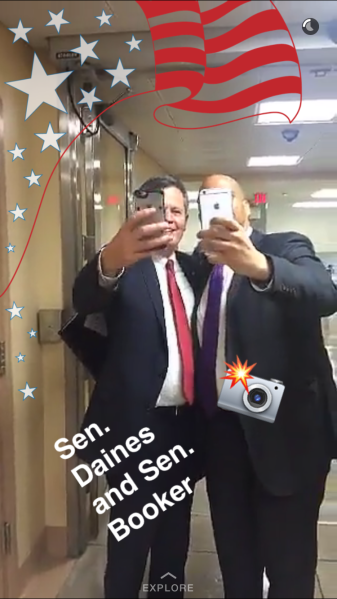 And Michelle Obama popped up in her heavily debated marigold dress to welcome everyone and announce the launch of the White House's new Snapchat.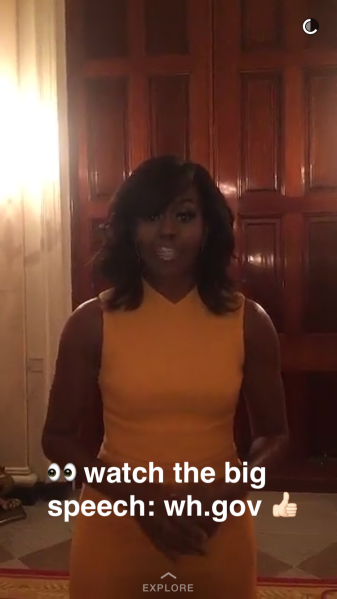 We got to see this amazing moment.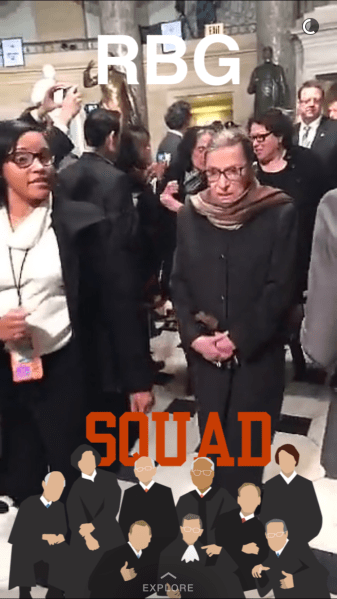 As well as President Obama's arrival and entrance.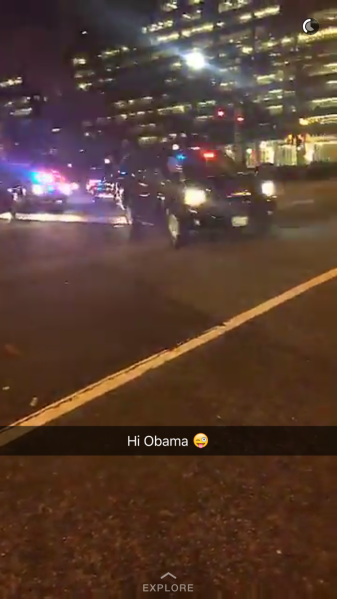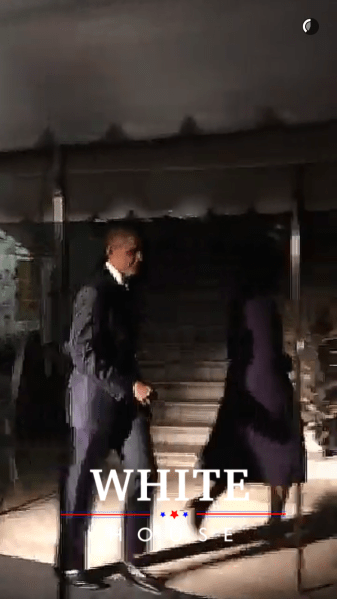 Moments from the speech were broadcast live on Snapchat too.
The end.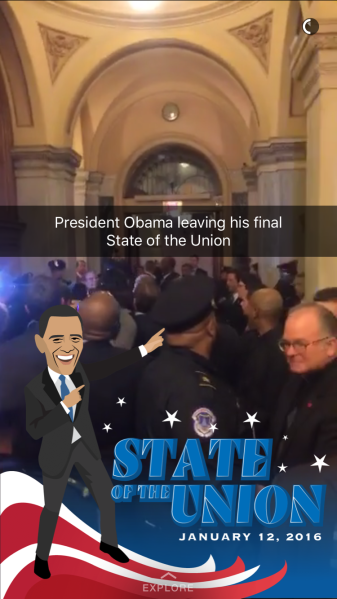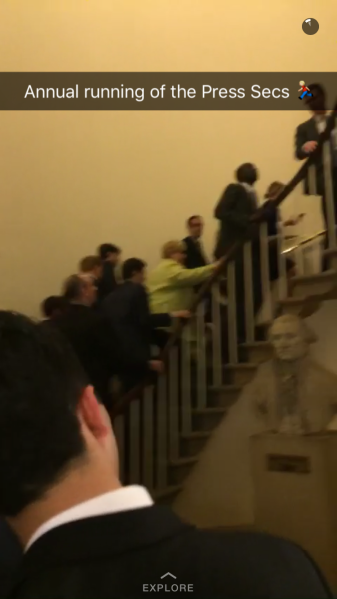 All images via Snapchat.