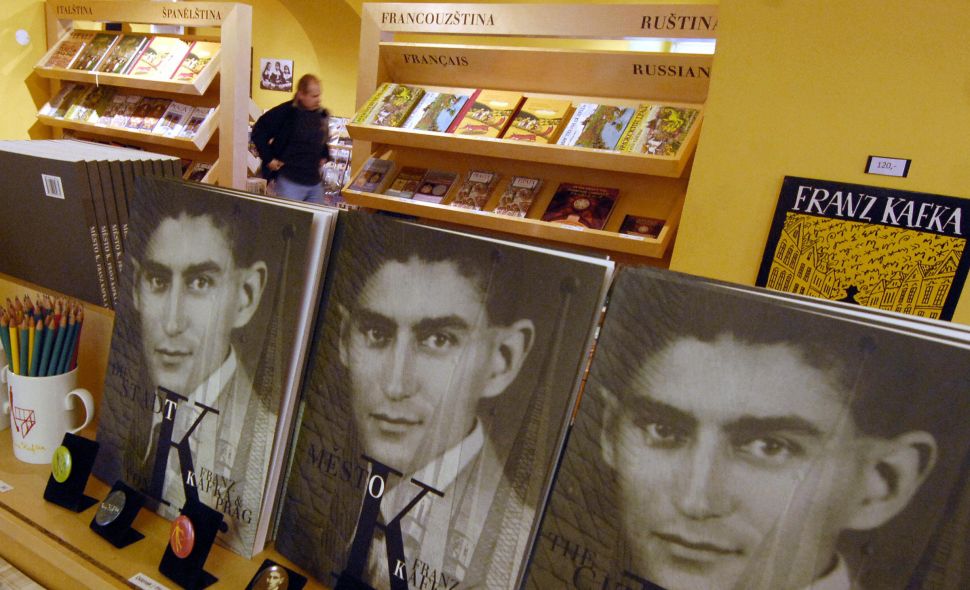 A startup called Squirt made a browser bookmarklet that lets users speed read by showing just one word at the time, at a rate anywhere from 200 words per minute to 1000 and up. Meanwhile, Psychological Science in the Public Interest, an academic journal, published a paper by five researchers Monday on how we read and why speed reading techniques and technology oversell their benefits, coming with necessary trade-offs.
"The prospect of speed reading—reading at an increased speed without any loss of comprehension—has undeniable appeal," the researchers write, but then, in the conclusion, they say, "There is a trade-off between speed and accuracy in reading, as there is in all forms of behavior."
So, I decided to give Squirt a shot by reading a classic novella that I'd started a couple times before but never quite finished. With the word speed set to 440 words per minute, I read Franz Kafka's Metamorphosis from beginning to end on Project Gutenberg in one hour and 36 minutes. That's from the moment I started with a bit of fumbling till I reached its luxurious final line. I let myself read it in the way that made sense. So, I stopped and scrolled back a few times, took one or two breaks and put on headphones after a while, to block out the chatter around me.
Here's what I found:
Comprehension. I got a perfect score on this SparkNotes quiz about the book after I finished, though I wasn't totally confident in a couple answers as I chose them (was the picture on his wall really of a woman in furs? Yes, but it only sounded mostly right).
Enjoyment. It takes a lot of concentration to use Squirt, so reading does lose that languorous quality. On the other hand, I was able to take it in well enough that I could appreciate the comedy of some of the scenes, even chuckling from time to time. For example, picturing poor Gregor Samsa trying to act like a deferential giant insect while his father threw apples at him made me laugh (it's dark comedy).
User experience. I also stopped midway through to learn the keyboard commands, which help a lot. They are quite simple, but one must know them (hit the 'S' on your keyboard to open them up, once the bookmarklet is running). One control it doesn't give is the ability to tell Squirt where on the page to begin, which is too bad.
Narrative. One of the academics' chief complaints about technology like this is that a reader can't quickly go back on the page when he or she isn't sure what's happening. This is dead on. I definitely missed critical details in some scenes and had to go back, and that was always a bit of a pain.
This isn't the first time I've used Squirt. It's been a while, but I read a bunch of longer news stories this way when I first learned about it a couple years ago. Fiction seems to be a better use case for the technology, though, because the Squirt interface can get confusing in writing that uses a lot of unusual words or numbers, which nonfiction work has more of than fiction.
Sadly, the app may not get much better. The company's Twitter feed hasn't updated since 2014, but what's done is still up.
The researchers note in their paper that a lot of speed readers do best on texts they have familiarity with. Everyone knows how The Metamorphosis opens, and I had read the initial scene before, probably about to the point the man from Samsa's office shows up. From there, I thought that he really did make it into his office and tried to work, so I wasn't that well forewarned.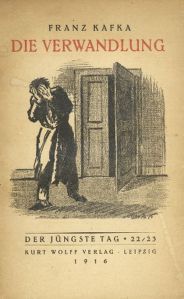 I'm not sure I used Squirt as well as I could have. One of the tricks to getting faster with Squirt's interface is to not really "say" the word in your mind. To just kind of see the words and let them flow into you. This takes a lot of concentration. I didn't do it at all while reading Metamorphosis, but I tried it while speed reading the paper on speed reading linked above (it is actually a bit longer than Kafka's novel), jacking it up to 700 words per minute.
I did fine. Translation: I understood a detailed breakdown of how much surface area the eyes can take in and process symbolically pretty much as well as I wanted to. I didn't read the whole paper.
My personal test against Kafka's classic confirmed the basic gist of this paper, but it could discourage some of the cases in which the app works well. Using a speed reading system to zoom through a book does force tradeoffs. It probably works better for some people than others as well; I definitely intend to bang out a few more unread classics on Project Gutenberg with it, but reading this way loses some of its fun. On the other hand, systems like Squirt's would have been a huge help to me in college.
Bookworms shouldn't expect it to transform them so dramatically as what poor Gregor went through, but it may show them that—not unlike his father—they are capable of more yet than they realized.