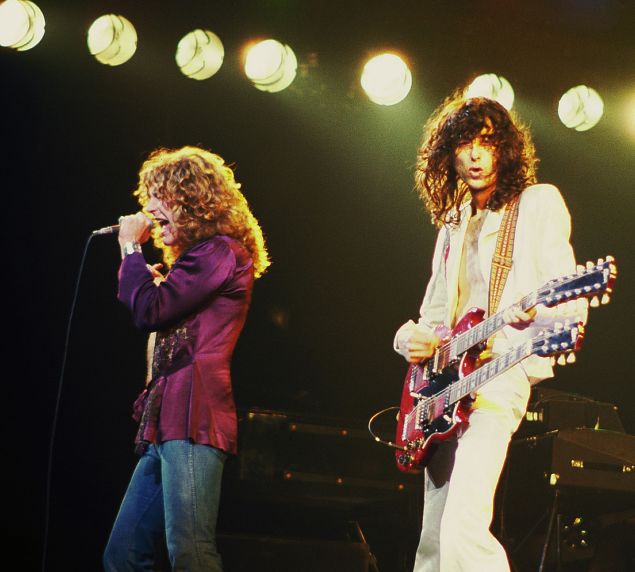 Here's a sentence you didn't expect to read in 2016: Thanks to a robust marketplace for reissues, box sets and archival releases, not to mention CD-only release strategies (bypassing the streaming market entirely, Adele's new album, 25, broke the record for CD sales in 2015, formerly held by *NSYNC), the CD isn't just alive and well—it's still thriving. Here are 10 titles from 2015 that kept the dream alive for collectors of the physical format because, hey, you can't unbox an mp3.
10) a-ha, Hunting High and Low 30th Anniversary Super Deluxe Edition (Rhino)
[youtube https://www.youtube.com/watch?v=wovhe6NJHrI&w=560&h=315]
2015 was the year to look deep into the artistry of those '80s artists the mainstream had compartmentalized as "one-hit wonders." Perhaps no other act in '80s Euro pop was more wrongfully saddled with that annoying tag than Norway's a-ha, whose 1985 debut Hunting High and Low enjoys a brilliance far beyond its iconic lead single "Take On Me." The influence of this album can be heard today through such bands as Coldplay and Wild Nothing just as the work of early synthpop groups like OMD and Aztec Camera informed them in creating these 10 classic tunes.
This four-CD, one-DVD super-deluxe edition of the album celebrates its 30th anniversary by digging deep into the archives to not only include a cornucopia of b-sides, remixes and demos, but an alternate full version of the LP that's never been heard until it was housed in this handsome 60-page hardcover book. If you ever found yourself mesmerized by the rotoscoped animation in director Steve Barron's groundbreaking video for "Take On Me" or singing along to the song like that buffoon in the Volkswagen commercial, perhaps it's time for you to dig deeper into the greatness of this overlooked '80s masterpiece and recognize a-ha's genius beyond their singular smash.
9) The Dream Syndicate, The Days of Wine and Roses (Omnivore Recordings)
[youtube https://www.youtube.com/watch?v=LnJKLsESMhQ&w=420&h=315]
Alongside Athens, Ga., and the Raleigh-Durham-Chapel Hill region of North Carolina, Los Angeles was one of the cornerstones of American college rock with the advent of the city's Paisley Underground collective. And while the movement yielded such cult faves as Green On Red, The Three O'Clock, The Long Ryders and the mighty Rain Parade, its flagship act has always been The Dream Syndicate, whose fusion of Gun Club cool and Crazy Horse crackle helped the shape of indie rock to come in the last 33 years.
After over a decade out of print, Omnivore Recordings has revamped the band's 1982 debut The Days of Wine and Roses for a new generation of young guitar kids, bolstered by a slew of previously unreleased recordings of their very first recordings from its classic lineup of Steve Wynn, Karl Precoda, Kendra Smith and Dennis Duck. "They really captured the sound of a universe expanding," proclaims veteran music journalist Byron Coley in the liner notes to this new edition. When you put on a song like "Definitely Clean" or "Halloween" the rush of a million bands you've heard in the last quarter century gives you a major case of sonic déjà vu, you'll know exactly what he means.
8) Edith Piaf, L'Intégrale (Rhino/Parlophone)
[youtube https://www.youtube.com/watch?v=Vf4zweaxMPU&w=420&h=315]
In the wake of the horrendous attacks on Paris in November, it indeed was difficult to find the right music to soundtrack those feelings of helplessness, hope, anger and sorrow for one of the planet's most beloved metropolises. That is, of course, until this most cathartic suitcase was released this past holiday season in commemoration of Edith Piaf's 100th birthday, chronicling the last eight years of the French cabaret chanteuse's career on stage with 20 CDs and one 10-inch vinyl record of performances at such storied venues as the Paris Olympia and Carnegie Hall along with one of her very last appearances before her death in 1963 at the Paris Bobino.
Also included is a deluxe 30-page book featuring a new biography, various photos and three emblematic scenes from Edith Piaf's life re-created in the pop-up format that will swoon any fan of the French animation studio Folimage. Listen to this magnificent box set and get transported back to a time when the City of Light was free from the specter of terrorism.
7) Roger Waters, Amused to Death (Columbia-Legacy)
[youtube https://www.youtube.com/watch?v=6IdTczvui9A&w=420&h=315]
Amusing Ourselves to Death, Neil Postman's spot-on dissertation on the deteriorating effects of electronic mass media in a democratic society, turned 30 in 2015. Perhaps not since George Orwell penned 1984 has there ever been a book more prophetic in its message, which in this current age of tablets, smartphones and the wild, wild Internet, has taken on even more relevance in our present times.
To think when Roger Waters found himself conspiring his concept album based on Postman's book in 1992, the online world was still very much an incubated community of message boards and newsgroups on early ISPs like Prodigy and CompuServe. But hearing this long overdue reissue of the former Pink Floyd frontman's spiritual sequel to The Wall, which makes up for its lack of bonus material with a magnificent 5.1 surround sound remix in hi-def Blu-ray audio, you'd be hard pressed to believe it wasn't recorded right here in the 21st century if you hadn't listened to it before. The reason why it's taken this long for Waters to follow up Amused to Death with the album he's kept promising is in the works for the last two years? Anything less than perfect will pale in comparison to its visionary predecessor.
6) Lizzy Mercier Descloux, Press Color: Special Edition (Light In The Attic)
[youtube https://www.youtube.com/watch?v=C90hPgeRtSk&w=560&h=315]
French expat Lizzy Mercer Descloux may not be as ubiquitous a name on the original CBGB/Max's Kansas City scene as that of Debbie Harry or Lydia Lunch, but her debut, released in 1979 on the influential ZE Records label (Was (Not Was), James Chance, Alan Vega) did for No Wave what Talking Heads did for punk by filtering in elements of disco and global funk into its lexicon. This definitive expanded edition of Press Color not only punches up proven LP faves such as "Tumor" and her wild covers of The Crazy World of Arthur Brown's "Fire" and Lalo Schifrin's "Theme to Mission Impossible," but adds a host of rare bonus tracks as well, including "Morning High," a haunting, disjointed duet with fellow lady of the Bowery, Patti Smith.
5) Various Artists, Artifact: The Dawn of Creation Records 83-85 (Cherry Red)
[youtube https://www.youtube.com/watch?v=UnO41-rKUsc&w=420&h=315]
When Alan McGee launched Creation Records in 1983, he created the bridge connecting late-'70s English post-punk and the more romantic new wave scene taking shape in the early '80s, producing some of the most crucial bands to emerge from the U.K. underground when Thatcher ran the show, from the Jesus and Mary Chain to Primal Scream to The Pastels to Television Personalities to The Mekons, to groups you should hear more about like The Jasmine Minks, Meat Whiplash and The Loft. This five-cd box set offers at long last a most comprehensive overview of the first three years of Creation Records, not only supplying an anthology's worth of singles from the period, but deep album cuts, demos and BBC sessions to boot.
4) Erroll Garner, The Complete Concert By The Sea (Columbia-Legacy)  
[youtube https://www.youtube.com/watch?v=02KZDtN2IIg&w=420&h=315]
The story behind this legendary recording by one of the most beloved jazzmen to sit before the baby grand was that it was recorded in a church on a military base on out-of-tune instruments and was only discovered because Garner's manager found a fan bootlegging the show for his own personal listening and decided to release it as an official live album. For its 60th anniversary, one of the greatest piano trio LPs in jazz was finally made available in its complete form at long last, transporting the listener back to the magic created on September 19, 1955 at the Sunset School in Carmel-by-the-Sea, California, by Garner, bassist Eddie Calhoun and drummer Denzil Best, who crafted warm perfection in a most imperfect environment.
3) Led Zeppelin, Coda: Deluxe Edition (Swan Song-Rhino)
[youtube https://www.youtube.com/watch?v=1xkQX6GIys0&w=560&h=315]
The last chapter in Jimmy Page's exhaustive reissue campaign of the Led Zeppelin catalog gives full vindication for the former runt of the litter, expanding it by two additional CDs, which gives it a completely newfound existence as a comprehensive career-spanning anthology of Led Zeppelin's killing floor in the studio. Among the treasures to be found within are the fabled Bombay Orchestra sessions—a long, longtime fave among the hardcore Zep bootleg collectors—as well as ultra-rare tracks like the Led Zeppelin III-era Page instrumental "St. Tristan's Sword" and the first album outtake "Sugar Mama" along with rough mixes of such Coda faves as "Walter's Walk" and their cover of Ben E. King's "We're Gonna Groove." And just like that, Coda went from nobody's favorite Zeppelin album to perhaps the single best revamp of the entire lot.
2) Jellyfish, Bellybutton & Spilt Milk Deluxe Editions (Omnivore)
[youtube https://www.youtube.com/watch?v=9bxcP9-ha24&w=420&h=315]
While many rock bands on the college radio charts were packing up and heading to the dark dankness of the Pacific Northwest punk-metal movement soon to be permanently tattooed as "grunge" by the masses, San Francisco's Jellyfish was keeping the Technicolor dream of American power-pop alive and vibrant. You won't find two more perfect albums of unrepentant melody than 1990's Bellybutton and 1993's Spilt Milk, the only full-lengths the group ever did before core members Andy Sturmer and Roger Manning cited irreconcilable differences in 1994.
Finally, thanks to the knowing folks at Omnivore and just in time for Bellybutton's 25th anniversary, both of these great lost classics of the 1990s have been given the deluxe edition treatment they so richly deserved, with both titles boasting bonus discs packed with a wealth of live and bonus material that will certainly appeal to those who missed the boat on their uber-out-of-print 2002 box set Fan Club. Every kid presently growing up on the sugar-punk themes to Team Umizoomi and Paw Patrol deserves a chance to arrive at Jellyfish in their teenage years; that opportunity exists thanks to these essential reissues.
1) Bob Dylan, The Cutting Edge 1965-1966: The Bootleg Series Vol. 12 (Columbia-Legacy)
[youtube https://www.youtube.com/watch?v=Vf8f5W6JMgQ?list=PLknidvzcLCRFcc6kRI5Wm0Nh96Baf-VNT&w=560&h=315]
For the diehard fans of the beloved Bob Dylan Bootleg Series, The Cutting Edge was an event 25 years in the making. Available in two-disc, six-disc and the super-obsessive 18-disc formats, this is the definitive statement of the most important period in Dylan's six-decade career, capturing a forensic exploration of "that thin, that wild mercury sound" he was creating in the studio after ditching the protest folk format for an electric style as crucial to the fabric of rock and roll as anything happening in England in the mid-'60s. Personally, the two-disc "Best Of" set was more than enough to sate this listener. But depending on your obsession with the Bringing It All Back Home/Highway 61 Revisited/Blonde on Blonde trilogy there's enough depth to the rollout of Volume 12 to wade or dive into this sea of Zimmerman at your preference. For those who went all in with the big 18, we salute you.