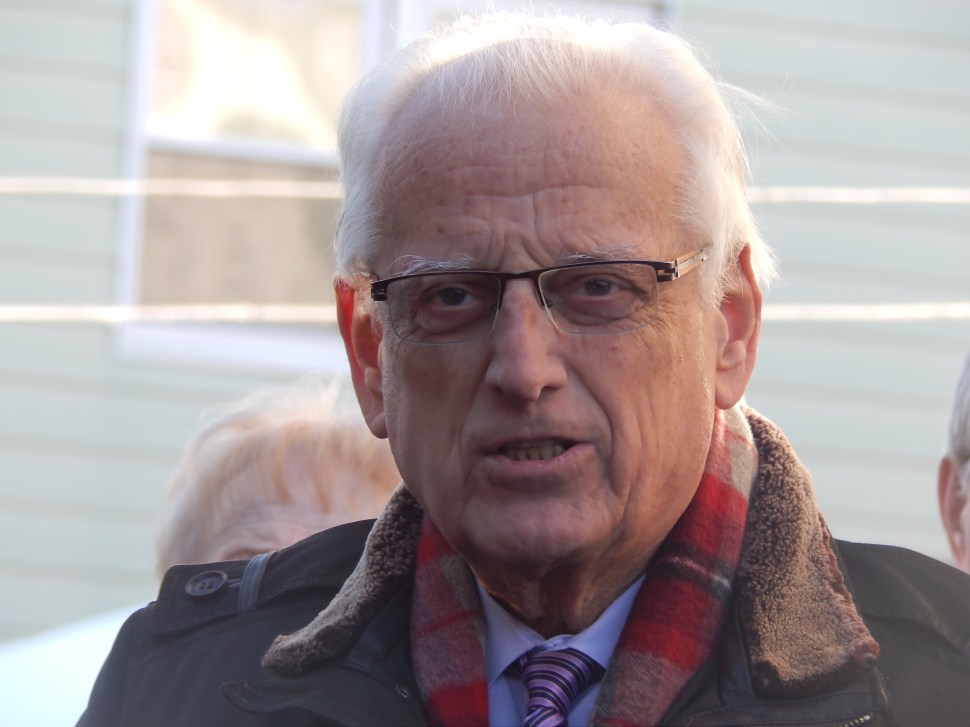 Fierce Hillary Clinton backer U.S. Rep. Bill Pascrell (D-9) doesn't dislike Bernie Sanders, the scrappy Brooklyn-born 74-year old candidate for president who is five years Pacrell's junior.
In fact, "I personally like him," Pascrell told PolitickerNJ outside the home of Mabel Richardson on Wednesday.
Their first interaction occurred during a debate on the subject of natural law. The pair adopted opposite sides of the argument and ferociously went at it, recalled the scrappy Patersonian.
But what is Pascrell's comfort level with the prospect – if Sanders upsets Clinton – of running for reelection on the line this year with a Democratic socialist.
"We disagree," Pascrell said, face crinkling into a twinkling eyed grin, "On the subject of natural law."