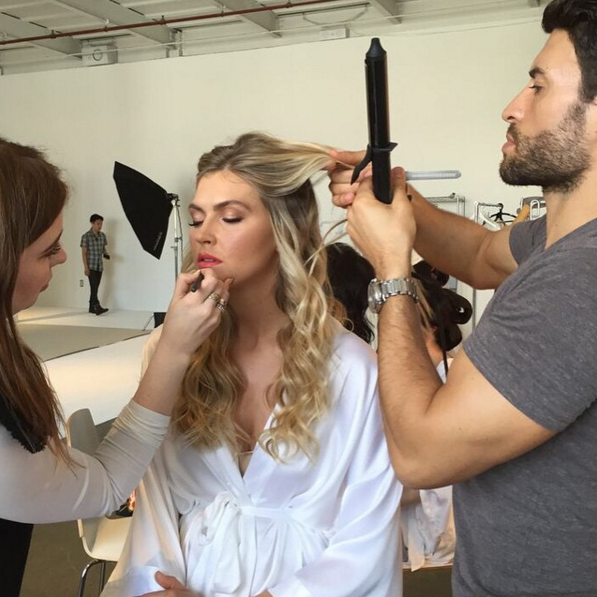 After decades of humming along in a standard state of salon appointments, the beauty service industry has reached a do-or-die turning point: get more convenient, more all-inclusive, more on-demand, or go the way of the perm.
Researching salons and stylists, booking appointments weeks in advance and blocking off hours of the day is not the fast and easy way of life that today's app-driven generation will tolerate. Beauty services have to be available instantaneously from one click on a phone. And, those services have to be good, trustworthy, and preferably a smart deal.
"In New York, everyone leads a pretty busy life and time is valuable," Anna Koffler of Primp In Home says, pointing out that the desire to see a stylist right away on your schedule isn't what's new.
She says the change is that now, companies are figuring out how to meet these needs in the ways clients want, like through apps and texting. Along with services like Vensette, GlamSquad and Priv, Primp is one of the trailblazers of a new breed of beauty company that sends stylists to clients' homes.
The shift started back in 2010, during what now seems like the overnight boom of blowout-only "bars." Places like Drybar, Blow NYC and Dreamdry made it easy to pop in on your time and get a simple blowout resulting in picture-perfect locks for days. Five years later, the spark of blowout bars has ignited into a rising demand for beauty services that are easier and more flexible than the traditional salon.
The salon industry has felt the effects of change, a notable example occurring in May of 2015. W Magazine reported on the closure of two iconic New York institutions, Kenneth and Garren, both due to financial troubles. In the article, Joel Ludlow, a stylist for the Waldorf Astoria's Kenneth, remarked that "It's like the old French restaurants: A lot of people just don't go to the fancy salons anymore."
"The salon experience has definitely changed within the last five years alone, with convenience trumping exclusivity," says Megan McIntyre, Beauty Director at Refinery29. "It's no longer about getting an appointment with THE hairstylist at that It Salon, but rather about finding a stylist or colorist that knows your hair and your aesthetic […]."
House-call stylists are the new great equalizer. "Having luxury services available to you is no longer just for the rich and famous," says Priv CEO Joey Terzi. "Now for an affordable price, and at the click of a button, the average person can have a luxury service brought to their doorstep within the hour."
Dawn Davis, Beauty Director at TotalBeauty.com, points out that thanks to their convenience, beauty service apps are expanding client bases past former salon-goers.
"[These apps have] made beauty services accessible to women who might not have previously bothered to get a blowout or have their makeup done before an event. Because someone can come to your home, it's a serious time-saver."
When Koffler set out to build Primp, she knew she had to remove any shred of stress or scheduling guesswork from the equation. Her company offers high-end salon options that can happen within a few hours' notice, and the booking system is designed to be fast and easy. She also put an emphasis on quality stylists. Koffler spent extra time getting to know candidates because she wanted extremely talented service providers that were also kind and responsible.
"[They] have to be very respectful of someone else's space…when they leave, the only thing the client should notice is the beautiful service they did," Koffler says.
The idea of a stylist entering your personal space is one that might still be too new to feel completely natural yet. Meg Nicol, a copywriter in Manhattan, admitted there were a few hiccups that came along with using in-home service GlamSquad.
"My stylist wasn't overly friendly at first, but once we got everything set up and she started working on my hair, we started chatting–in fact, we were talking so much that I think it took her longer than usual to style my hair." Nicol joked that they spoke for so long, she was almost late to dinner.
There's also the subscription method – instead of coming to you, it's beauty services wherever you are. Companies like Vive and BeautyPass allow customers to choose their level of subscription based on how many blowouts they want per month, then pay a flat fee and be able to get blowouts wherever, whenever.
"Clients tell us that they like the subscription because they 'don't have to think'," Alanna Gregory, founder and CEO of Vive says. "It's a monthly payment that they can check off their to-do list, and then just enjoy."
BeautyPass user Casey Trudeau, a fashion editor from Brooklyn, vouches for the ease of getting an appointment. "You can go anywhere in the city at any time and all you need to do is text BeautyPass and they do the rest."
And, the more services clients sign up for per month, the more they save, which is another shift that makes traditional salons less appealing. When deal websites like Groupon and LifeBooker started offering salon services at slashed prices, it suddenly seemed unnecessary to ever pay full price. Companies like Vive and BeautyPass go even further and eliminate the need to comb deal sites to save money.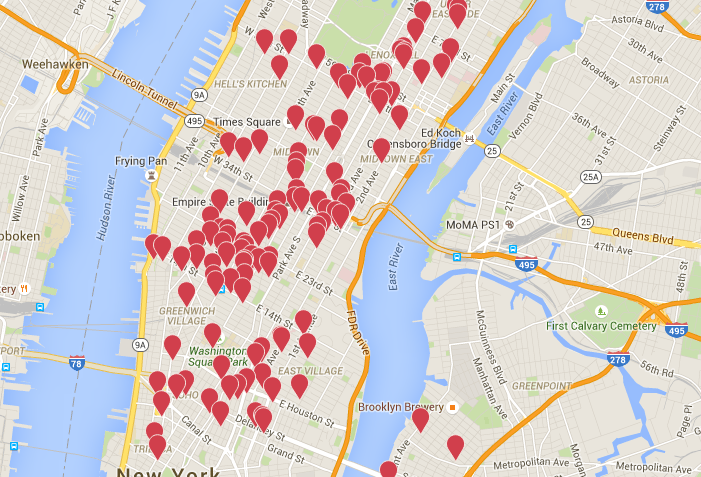 Initially, Gregory says the salons she was approaching were hesitant to get involved in this kind of business model. "They assumed Vive wouldn't work, but were naturally surprised and pleased when it did."
BeautyPass co-founder Hillary Hutcheson says that the company's part in bringing clients through the door is one of the reasons that salons are excited to work with BeautyPass. "Not only are we filling open slots in their appointment books, but we are also introducing them to new clients every single day."
Ultimately, it might be apps like BeautyPass that help keep salons open, while apps like Vive present competition. Companies in both veins have plans to expand their menus of options in 2016. Customers' needs for beauty on demand aren't exclusive to blowouts, after all. The process around salon and spa appointments is becoming outdated across the board–if you can get someone to wash-and-dry your hair in a snap, then why not a facial, too? These new companies have plenty of ways to expand, and the demand to motivate them to do so. Traditional salons would be smart to rethink how they offer their services if they want to compete.