It is, of course, a tired bit of discourse in the art world: where's the next Chelsea? It was once rumored to be Brooklyn (Bushwick in particular) and about 10 years in, I think we can all say that while many galleries—including big names like Luhring Augustine—operate in the Williamsburg-adjacent neighborhood, the new center of art commerce it is not.
Enter Harlem.
The area has quietly begun to regain its reputation—one established as far back as the 1920s—as a center for arts.
Last June, the Studio Museum in Harlem announced a $122 million expansion plan; the same month Gavin Brown's Enterprise, which reps the likes of Alex Katz and Laura Owens, announced plans to move to 461 West 126th Street. One reason? The British art dealer himself lives down the street. Not just businesses have been pushed from lower Manhattan.
Now, Elizabeth Dee Gallery, which has shown Ryan McNamara and Adrian Piper, is mulling a move to the area, a source told the Observer. (Ms. Dee declined to comment on her plans.) If the Chelsea gallery indeed heads uptown, you might be able to call 2016 the year top galleries formally arrived in Harlem.
This wave began in 2014 when Arts + Leisure at Lexington Avenue and 101st Street premiered, billing itself as "an antidote to the hyper, market-driven systems currently ruling much of NYC." Then, the more substantial Tatiana Pagés Gallery showed up on West 139th Street that June.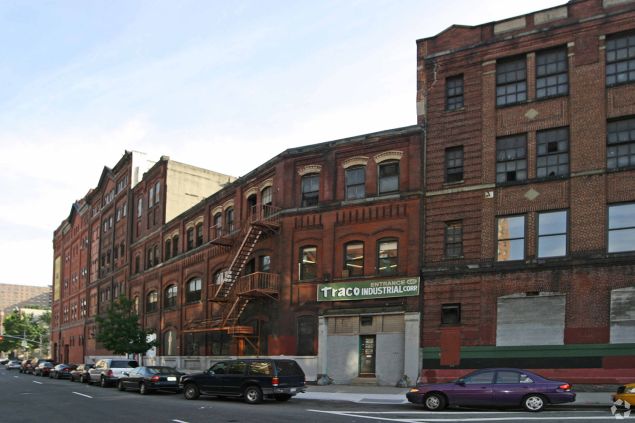 What brings them? Real estate in Harlem now teeters on a sort of perfect precipice for the early wave of gentrification that art galleries augur. Upscale restaurants and luxury condominiums (Red Rooster and One Museum Mile, for instance) have opened in recent years, but the rents remain more affordable than many other parts of the city. And "Harlem is only a 10-minute ride from the Upper East Side and the galleries on Madison Avenue and we'll still find this industrial/factory authentic feel in some areas," noted Jerome Benayoun, a principal with Black Diamond Advisory, a real estate brokerage that works in the area. "Art galleries, specifically contemporary ones, naturally need special/atypical spaces with big volume and character to accommodate their shows with sometimes massive artwork pieces," he told the Observer.
Also in play is the incredible spike in Chelsea real estate prices due to the High Line. "It makes sense for galleries to grab these kind of special spaces in up-and-coming areas such as Harlem as opposed to renewing their leases in neighborhoods like the High Line," Mr. Benayoun said.
Although the local gallery scene was still minimal when Tatiana Pagés arrived, the bones of a thriving arts community have been evident since the Harlem Renaissance. The Essie Green Galleries have been showing African-American art on 147th Street and Convent Avenue since 1989, when they relocated from Park Slope, for instance. 
"A little more than a hundred years ago, Harlem really was a kind of social experiment and propaganda movement," said historian Michael Henry Adams, author of Harlem: Lost and Found. "The idea was black people would set up this exemplary town with black artists and show the world just how wonderful we were."
As the neighborhood attracted black artists from all over the world in the 1920s and '30s, Harlem transformed into a sort of black utopia, with salons, galleries and theaters. Even when a crime wave struck the city in the 1970s, many artists remained in Harlem; keeping them in the neighborhood was a priority of many black leaders, Mr. Adams said.
With Gavin Brown and the possibility of Elizabeth Dee, the stage is set for the introduction of arts spaces that aren't tied to black culture. The influx of such galleries in the historically black neighborhood understandably won't sit well with everyone.
"Why does it take an influx of white New Yorkers in the South Bronx, in Harlem…for the facilities to get better?" Spike Lee questioned in his now-famous gentrification rant. "When you see white mothers pushing their babies in strollers, three o'clock in the morning on 125th Street, that must tell you something." Art galleries may be seen as a sort of nail in the gentrification coffin and spur community pushback.
Mr. Adams is of two minds on the matter: "I've always said 'hey, there should be places that are renowned throughout the world that are here.' " On the other hand, he fretted, "Harlem is being remade for white people—and it's mad."
Please read about The Next Big…
Debut NovelistPodcast SaviorsOverdue MediumListening DeviceMarshall McLuhan or L. Ron HubbardRabbi
Counterfeit BusterPolitical BattleLocal PolPublic SpaceOverrated Company