Someday soon—perhaps, very soon—the golden arches of McDonald's will crack, tumble and fall. They will be trampled upon by an army rallied under a banner bearing the four-part white-on-green herald of Shake Shack, the virtuous cheeseburger empire of salt-and-pepper-haired general Danny Meyer founded in 2004. Will this conquest unfold in the calendar year 2016? Unlikely. But the groundwork is already being put into place.
"Fast casual," a term coined in the 1990s, has been growing at a clip far outpacing traditional fast food. Chipotle, criminal investigation notwithstanding, in particular with its prepackaged storylines of virtue and pretty good burrito bowls, led the way. Fast casual from Panera Bread to Dig Inn is where people eat. McDonald's is where homeless people go to sleep.
Within this quickly growing sector, and especially in New York City, there has been a subset of fast casual concepts created by fine dining restaurateurs and this is the next big thing. Chief among them is, of course, Daniel "Danny" Meyer. In 1985, Mr. Meyer opened Union Square Cafe, followed by Gramercy Tavern (1994) and Eleven Madison Park (1998, though he later sold his stake). Relatively early on in his ascent—in 2004—he opened the original Shake Shack, a concession in New York's Madison Square Park that sold cheapish burgers and thickish shakes. The lines were long; the fries were crisp and the future set. It is unclear whether massive expansion and a billion-dollar IPO was part of the plan then but in 2015, when he took Shake Shake public—it trades as SHAK on the NYSE—he became more than a restaurateur, he became food's Warren Buffett, a straight-up TED Talk motherfucker.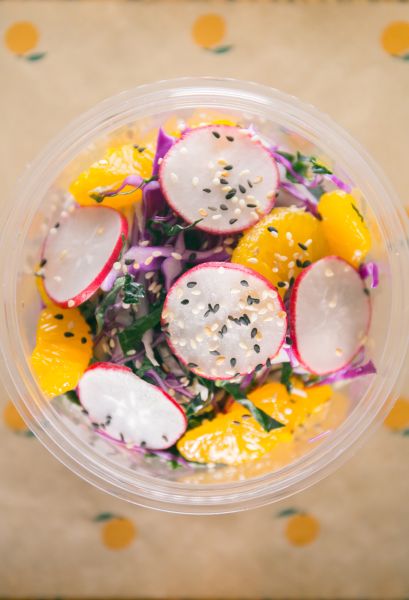 Canny colleagues took note. Major Food Group, commonly known as the Torrisi Boys, opened Parm, an easily replicable sandwich shop. David Chang launched Fuku and Fuku+, zhuzhed up fried chicken shacks. Brooks Headley, formerly the pastry chef at Del Posto, opened a veggie burger joint called Superiority Burger. Phil Suarez, Jean-Georges Vongerichten's business partner, invested in Inday, a fast casual concept with vaguely Indian intentions. Just last month, Will Guidara and Daniel Humm announced that they would open Made Nice, a fast-casual place on West 28th Street. Outside of New York, chefs from Daniel Patterson to José Andrés are lowering their gaze from the Michelin-starry sky to the ground-and-pound game of street traffic.
What each of these concepts shares in common is that they are built for growth. Parm, for instance, which is the most akin to a restaurant of all those mentioned, is already operating in four locations. Fuku has already been augmented by Fuku+, contained within the body of Chang's Midtown restaurant Ma Peche. Shake Shack, well, Shake Shacks are the new Duane Reades of New York City.
That fast casual from high-end chefs is the future is indisputable. The only thing left to debate is whether this is, on the whole, a good development or a bad one.
Let's take a fried chicken sandwich. In the many years after the founding of Wendy's, the advent of McDonald's McChicken and Burger King's Original Chicken Sandwiches—not to mention Chick-Fil-A's bigoted yet delicious offering—most offerings were the product of chickens who had led miserable lives.
Today, when one visits Fuku or any of the Brooklyn Shake Shacks (the only locations to offer the famed ChickenShack) or even to Parm, one is likely to consume fried chicken sandwiches made from chickens who lived fulfilling lives. That is, until their necks were wrung and they became, profoundly, unfortunate.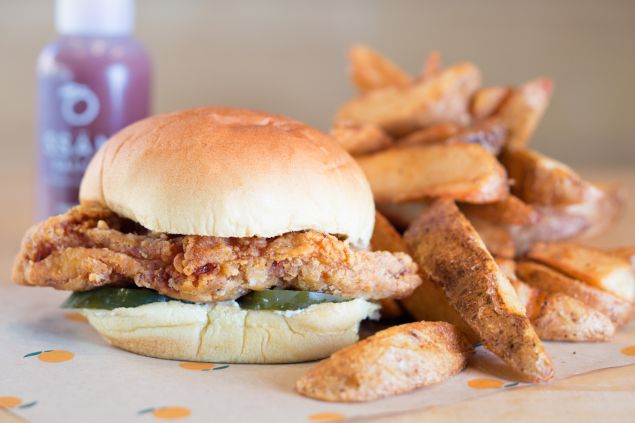 Whether it is the bird-cum-sandwich or the cow-cum-burger, the values of sourcing and stringency of quality are two of the (interrelated) parallels these chefs bring to their fast-casual ventures. This undeniably is good news. For chickens. For moo-cows. Yet no matter how virtuous the beef is or how lovely the chickens once were, Shake Shack and Fuku serve deadly food.
The menu at Shake Shack, for instance, which is obligated to disclose caloric information, is a jaw-dropping compendium of figures. At 430, the Single Cheeseburger contains 150 more calories than a regular cheeseburger at McDonald's. The ChickenShack has nearly twice the calories than the McChicken. How is that even possible?
On one hand, that Danny Meyer turns his munificent gaze upon the burger is salutary to all of us burger lovers. On the other hand, that his response is to proffer higher quality but nonetheless similarly disastrous food from a human and a global standpoint is disappointing. Surely he could use his leadership in areas like eliminating tipping, to lead us to healthier eating habits. Unfortunately, the free market doesn't reward quantum leaps. Change, if it comes at all, is incremental. In that way, Shake Shack and Fuku are the Hillary Clintons of fast casual. They offer change we can believe in but only because it is barely change at all.
Happily, there is a Bernie Sanders of lunch, too. Headley's Superiority Burger is a great example. A veggie burger with all the swagger of its dead friend; sides of tremendous invention; sorbets of far out imagination. Inday too, with its austere bowls of protein, is another voice for change.
For now, as fast casual races toward the future, these revolutionaries are just blips the radar barely registers. Each has only one location and no plans, as of now, to expand. But one hopes they will. And I, for one, am patient. Real change, after all, is neither fast nor is it casual.