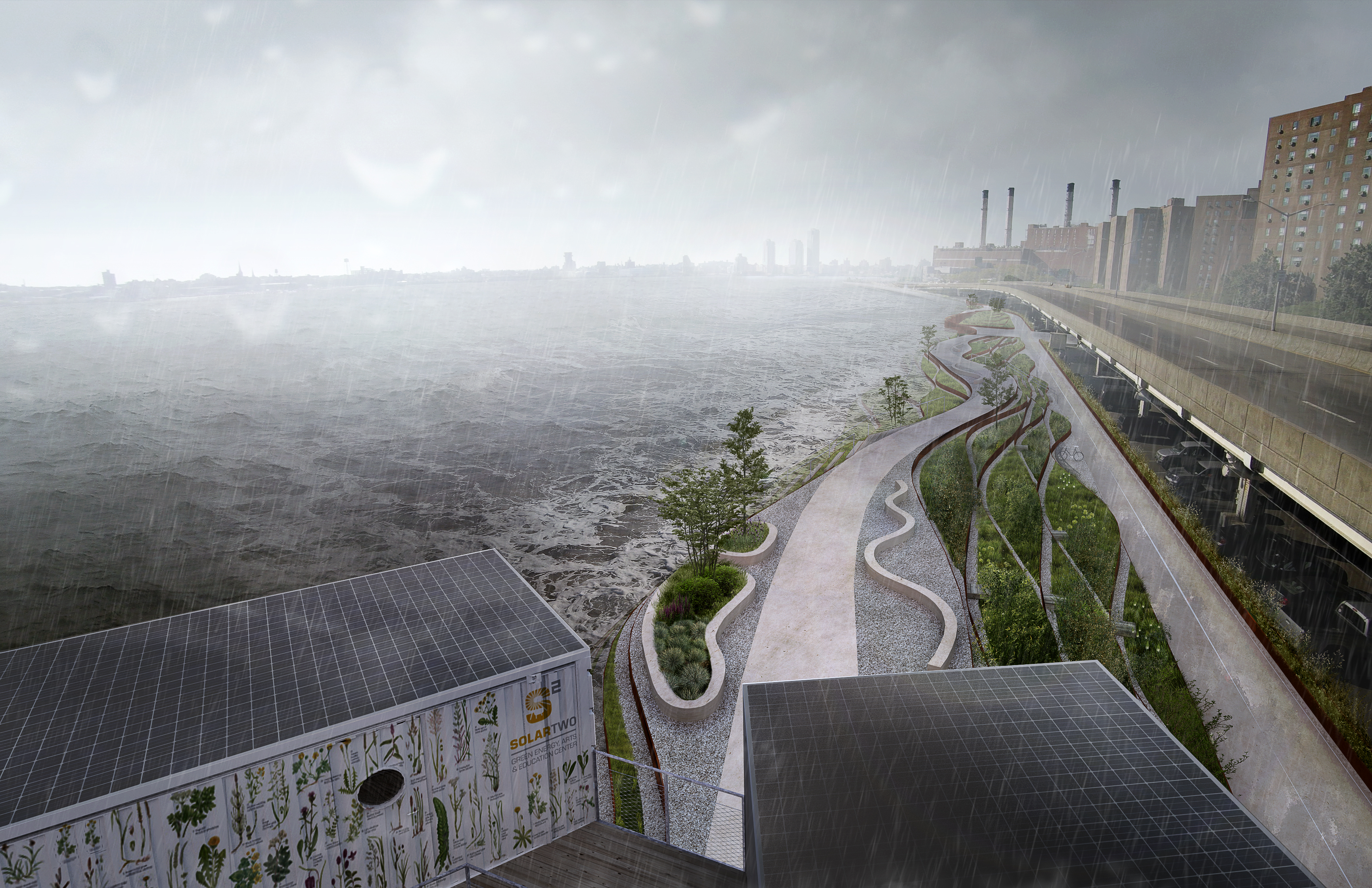 When you hear the phrase "East Side Coastal Resiliency Project," your first thought probably isn't "That sounds like a cool place to hang out."
But that's what New York City intends to accomplish with a massive flood protection project, sometimes referred to by a much sexier, but unofficial, nickname—the Dryline. The project, on the East River, will stretch from Montgomery Street, just north of the Manhattan Bridge, to 23rd Street, a swath of land that includes much of East River Park.
For months following Hurricane Sandy, there was hand-wringing about how better protection—dunes, sea walls, levees—might force the city to retreat from the waterfront it had spent decades reclaiming and opening to the public. But this project, designed by the Danish architectural firm Bjarke Ingels Group (BIG) in partnership with the city, upends the notion of choosing between access and safety.
"It can't just be the vertical, gray concrete flood wall that blocks your view," said Daniel Zarrilli, director of the mayor's Office of Recovery and Resiliency. "We want something that is greener, or more open, and something you can sit on and lay on or play on."
Even the genesis of the project proved innovative: it was funded through a federal competition, Rebuild by Design, which doled out Sandy recovery money to the most inventive storm protection plans. The architects at BIG envisioned it as part of a larger coastal protection that will loop around Lower Manhattan, formerly known as the Big U, but the city is still pursuing federal funding for the portion below Montgomery Street to match a $100 million local commitment. The East River portion is fully funded, at $335 million, and has gone through design changes after a lengthy community review process.
The plan, which will undergo final design tweaks this year, calls for different types of flood prevention: salt-resistant vegetation that can survive flood waters, pop-up sea walls and berms (or earthen walls) that slope down from the sides of the East River bridges within the park. The structure will keep the water at bay when necessary and function as recreation space (or, in the case of the deployable walls, disappear) in nicer weather.
"It feels integral to the park experience," Mr. Zarrilli said of the plans, "not just something that's dropped on top of the park."
Below, see how the park will look in the sunny weather—note the walkway closest to the river, which is not visible in the stormy picture above due to the higher river level.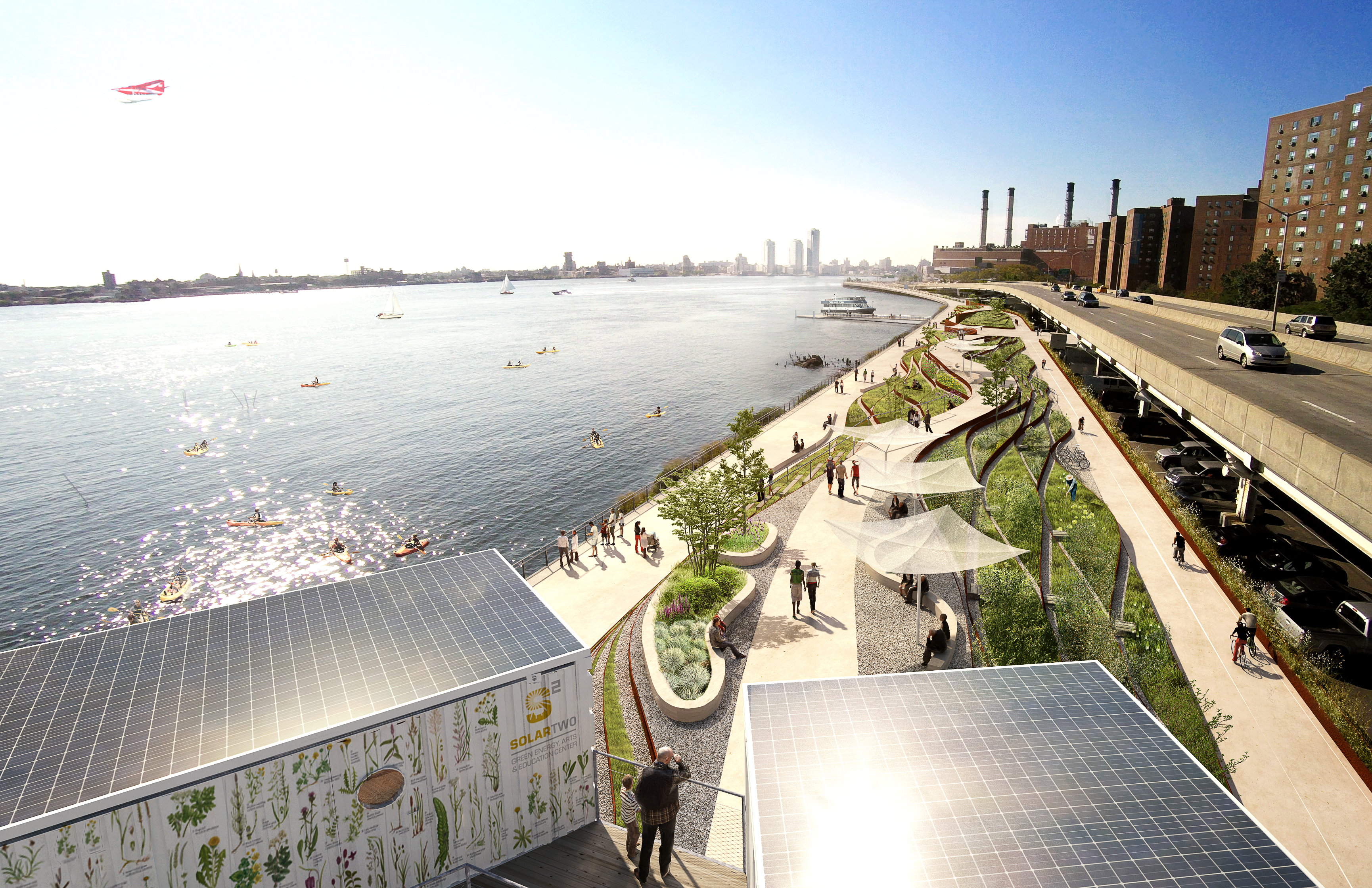 Please read about The Next Big…