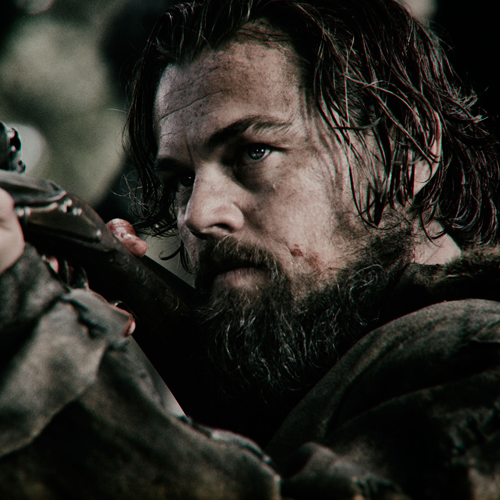 Nominations for the 88th annual Academy Awards were announced this morning, and Hollywood is buzzing about whether Leonardo DiCaprio will finally win his long-awaited Best Actor Oscar for The Revenant. (Answer: probably.)
But beyond the major categories, there are a number of Oscar races where prowess with a camera or computer is more important than being able to memorize lines. These so-called "below the line" races may seem boring, but they're essential to the filmmaking process, and knowing the rationale behind them can lead to a more informed Oscar ballot. And remember, a more informed Oscar ballot is a winning Oscar ballot!
This Year's Nominees:
Carol
The Hateful Eight
Mad Max: Fury Road
The Revenant
Sicario
Put simply: if photography is taking pictures, cinematography is taking moving pictures. This award honors the people behind the camera whose swooping shots move the audience through scenes.
For much of cinema history, movies were shot using classic celluloid film stock—until blockbusters like Avatar and Gravity added digital and 3D techniques to the movie mix. There's no 3D nominated this year, but the Oscars continue to embrace big budget epics like The Revenant and Mad Max: Fury Road.
In fact, Revenant cinematographer Emmanuel Lubezki could win his third straight Oscar in this category (he previously won for Gravity and Birdman). On the flip side, Roger Deakins, who received his 13th Oscar nomination for Sicario, has not yet won one of the golden boys.
This Year's Nominees:
The Big Short
Mad Max: Fury Road
The Revenant
Spotlight
Star Wars: The Force Awakens

This award has a close correlation with the Oscar for Best Picture—two thirds of Best Picture winners have also won the editing prize (though, by the same token, Birdman won Best Picture last year without even being nominated for editing). The Academy likes to recognize a range of editing styles in this category, which explains the mix of sci fi/action movies and prestige dramas.
So what does film editing actually entail? For perspective, it's worth looking back at two of last year's nominees, Whiplash and Boyhood. Even though Whiplash was a drama about jazz drumming, it was edited like an action film— when the two main characters were in conflict, editor Tom Cross held some shots to the point where the audience was uncomfortable, and sped up other shots to maximize impact. "They're techniques that you wouldn't necessarily expect in a movie about jazz band," Mr. Cross told the New York Times.
Boyhood editor Sandra Adair took a more subtle approach when condensing 12 years of film into three hours. When she was attaching the film's segments together, she used the recurring motif of the main character Mason gazing at something offscreen to show the passage between the years in a way that dialogue or music couldn't. "It just felt like the most natural way to stay connected to his experience, having that last look at him at that period of time," Ms. Adair told Indiewire.
The fact that Whiplash won last year is good news for an action film like Mad Max—though it's not unprecedented for smaller dramas to take the prize.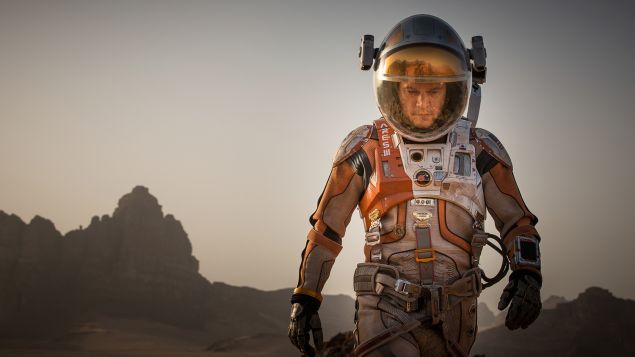 Best Sound Mixing and Best Sound Editing
This Year's Nominees for Best Sound Mixing:
Bridge of Spies
Mad Max: Fury Road
The Martian
The Revenant
Star Wars: The Force Awakens

This Year's Nominees for Best Sound Editing:
Mad Max: Fury Road
The Martian
The Revenant
Sicario
Star Wars: The Force Awakens
These two awards sound nearly identical, and nominations often overlap—indeed, this year four films are nominated in both categories. That being said, there is a subtle difference between the two races.
Sound mixing refers to (surprise) the mixing of sound elements like music and dialogue. If a certain section of the film needs to be louder or softer, sound mixers create that balance, amplifying whispers and softening yells. Musicals like Les Misérables and Chicago often win this category, which makes Straight Outta Compton's omission surprising.
While sound editing takes these elements into account, it also involves the creation of digital sound effects in post production—not only enhancing sound quality, but also making sure audiences know where the sound is coming from. Fantasy films, which require a lot of sonic wizardry, are usually rewarded here.

This Year's Nominees:
Ex Machina
Mad Max: Fury Road
The Martian
The Revenant
Star Wars: The Force Awakens
For the first few years after the Visual Effects Oscar was introduced in 1977 (before then it had been only a "Special Achievement Academy Award"), the award went to sci fi classics like Alien, E.T. and Raiders of the Lost Ark. But in recent years, the Academy stayed safe by giving the award to Best Picture nominees like Hugo with few visual effects.  This year is a strange one, in that three legitimate Best Picture contenders are nominated in this category. The Revenant and Mad Max use practical effects, while the other nominees use classic visual effects.
So don't get up for a snack when the technical categories are presented at this year's Oscars. You may learn something, and with these tips you could end up with a winning ballot as well.