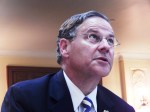 Jon Bramnick: Chris Christie
We've written exhaustively about the New Jersey governor's prioritization of brand building as opposed to party building in his home state. That's not good news for the future statewide political aspirations of the Assembly Minority Leader, a stout Christie backer. The latest Fox News polls show Christie tied for fifth with former Florida Governor Jeb Bush in New Hampshire, the New Jersey leader's firewall state. In Iowa, Christie and Bush – again tied and cannibalizing each other – are behind Florida Senator Marco Rubio and way back in the crowed pack with four percent apiece.
Christie's national-sized movements occur with little comment from his home state troops.
Having put their heads down in refusal of electrified support for Christie, members of the NJGOP, when and if asked, merely gloomily affirm him as their choice for prez. Truth be told, New Jersey Republicans and others, for that matter, live in fear of the day when the combative Christie returns to the state to smack around those people in and out of the party who didn't vigorously support him. What that means for 2017 is that when Christie's gone, those who stood most staunchly with him could be seen as facilitators of a dead or even dreadfully associative brand.
If he pursues a statewide bid in the future, Bramnick begins with that core of Christie backers, which in this turbulent, anti-establishment environment, could be a liability. Still, the minority leader has built his own statewide footprint and Christie does have a crack team of advisers.
Power Points: Two.
Joe Kyrillos: Jeb Bush
Once seen as a seismic juggernaut, it looks like Jeb! is on its way to going belly up over the course of the next two weeks. That leaves Kyrillos – the Florida scion's most visible New Jersey backer – trying to find his way in a party apparently tilting away from the Monmouth County senator's establishment comfort zone. It looked like a bold move at the time by Kyrillos, who bucked his old, Bridgegate-besmirched pal in favor of Bush. But barring a miracle from the Bush Campaign, Kyrillos will have to sheepishly change horses in the coming weeks.
Power Points: Two (Bush still has some money to snow blow and it could conceivably billow in the right direction). The other thing is that if Christie going forward is seen as so toxic by those cowed and bullied former backers, Kyrillos gets a point by virtue of distancing himself from the one-time white-hatted U.S. Attorney, even if into the arms of a non-starter like Bush.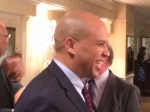 Cory Booker: Hillary Clinton
How do you differentiate yourself from that cold wall of establishment types backing Hillary!? You either support Bernie Sanders (see below), or you are named Cory Booker. Still that bright shiny object in the eyes of his Democratic peers – especially alongside the likes of dinosaurs like Harry Reid, the junior senator from New Jersey who knows his way around a Twitter account better than anyone else in Washington found a way into early vice president discussions. So he's not merely an energized Clinton backer. He's a Clinton backer trying to get on the national ticket.
The most jaded insiders read Booker Chief of Staff Mo Butler's move from government to the Mercury Public Affairs Firm as that last ride by an antsy insider into the private sector sunset. But sources say part of Butler's play is to pick the brain of Mercury's national-sized genie Mike Duhaime. If Booker is indeed grooming himself for a vice presidential jaunt and/or future presidential run, it doesn't hurt to have ties to a guy like DuHaime, who ran three national presidential campaigns (Giuliani, McCain and Christie).
Power Points: Five. (Clinton is still the front-runner for the Democratic nomination, Booker is the least frumpy among New Jersey's Democratic players, he already has national ties of his own, is close to President Barack Obama if that olive branch comes to matter in terms of party unity optics, and he's on every short list for VP).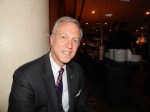 John Wisniewski: Bernie Sanders
Wiz had a choice: either plunge into that cloudy sea of similarly faceless Hillary Clinton backers, or cut out and reanimate himself as the New Jersey face of the progressive movement ahead of the 2017 gubernatorial contest. If it appears at first blush to be a bit of a gamble (will he find line love, for example, when he seeks Middlesex County Democratic Committee support?). But in truth, if there were any doubts about his next move, Wisniewski's endorsement of Sanders signals his decision to go for governor, not reelection to the assembly. So most people see it as a smart play for progressive attention. In a sense, Wiz is doing now what his old pal Martin O'Malley needed to have done some time ago: forget about trying to kiss the rings of the establishment you thought liked you when you served as head of the Democratic Governors Association (or NJ State Democratic Committee in Wisniewski's case), and make a play for the Rachel Maddow crowd.
The play looks particularly savvy with Sanders poised to win in New Hampshire and putting Clinton in a single digit cold sweat in Iowa.
Power Points: Three. (Sanders may lose in Iowa and, despite winning in New Hampshire, find himself suddenly deprived of oxygen down south). But he's got Clinton in a dogfight RIGHT NOW. That keeps Wiz afloat. That means almost daily headlines. That counts toward building affections in the liberal base Wiz knows he will need when he runs for governor. Now if some of us who have been on this beat for a while find it hard to peg the conservative Sayreville assemblyman, chair of the powerful Transportation Committee, as a moccasin-wearing Dead Head, the Sanders move gives wiz a chance to amplify the traction he gained as the point man investigating the Bridgegate scandal. It doesn't matter really whether Sanders wins or loses, Wiz is still going to be associated with that wing of the party for base-building purposes come 2017 crunch time.
Steve Lonegan: Ted Cruz
Having tamped down neurosurgeon Ben Carson in Iowa, the senator from Texas continues to try to cut into Donald Trump's anti-establishment base, playing the evangelical card to make his real estate tycoon rival look like a heathen overburdened by an inseverable unbilical cord to Manhattan.
Movement conservative icon Lonegan is Cruz's point man in New Jersey and here and there has generated a headline or two as that consistent voice of his party's rightward cleaving base.
Cruz is still very much in the race and, if Trump implodes, a condition people have been anticipating since he launched his campaign, only to watch him magically ascend, Lonegan could be right there.
Power Points: Two. He's THE MAN for Cruz in N.J. and Cruz has so far run a smart campaign that puts him in the mix. If he clubs his way to the White House, look for the former mayor of Bogota at the 1600 Pennsylvania backyard barbecues.
Bob Menendez: Hillary Clinton
He was once Clinton's favorite elected official in New Jersey, or it seemed that way back in 2008 when Menendez led Hudson efforts on behalf of the then-senator from New York. But Menendez is under indictment now and doesn't appear to be playing any active or avid role in his old friend's national campaign effort. It's like having Joe Namath on the sideline of the 1969 Super Bowl, helpless with the Burger King headset on and his arm in a sling.
Power Points: None.
Kim Guadagno: Chris Christie
The long-muzzled LG must still run around the state on a schedule apparently not of her own making, absorbing storms and the subsequent static of her boss' public collisions in silence. She's woven her own rubber chicken security blanket in and out of those county party events all these years and appears – based on her statewide brand – to have the upperhand for the GOP nomination for governor come 2017, but the association with the low-polling Christie could prove a very, very heavy lift.
Power Points: One.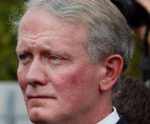 Leonard Lance: Chris Christie
Could the governor's unpopularity haunt the 7th District Congressman in this anti-establishment season when Lance's challenger is affiliated with Senator Ted Cruz? It depends on what happens between now and June 5th. A poor showing in New Hampshire by the polls-challenged governor will wipe out Christie. If Trump holds strong in Iowa and New Hampshire, Lance could get an early jump on Larsen by backing the likely prez nominee, thereby isolate his rival to shrinking status. Look for Lance to be among the first to back Trump if the tycoon looks good coming out of the early primary states and Christie bows out. If Christie hangs on and wages a war of attrition with the right, that could pose problems for Lance, who oversees a part of the state (Warren and Hunterdon) that never loved Christie.
Power Points: One. (Again, he's poised to get the drop on Larsen if Trump dominates.)
Mike Doherty: Donald Trump
Long rumored as a future statewide candidate, the 23rd District movement conservative senator was Trump's earliest (and only??) backer in Trenton. With Trump doing great in national polls and appearing inevitable to some experts who do nothing but national politics for a living, Doherty could emerge as the most benefited pol of the cycle.
Here's something else to consider: Doherty's longtime Achilles Heel has been money. His status as the earliest supporter of Trump in New Jersey could prove beneficial from a cash-raising stand-point; not to mention the relationship-building piece if Trump holds onto his lead and wins the nomination.
If this develops the way it appears to be going, Doherty – by virtue of his endorsement of Trump and the consistency of his years-long development as an anti-establishment player of politics – could emerge as the front-runner for GOP nomination for governor in 2017.
Power Points: Three. (It should be more, but it's still a Democratic state with no recent record of pushing a movement conservative over the finish line).
David Larsen: Ted Cruz
GOP challenger Larsen's best CD7 shot, mentioned above, is if Christie's ego refuses to allow the New Jersey governor to let go of the race and Christie limps into the June 5th Primary with Lance reluctantly dfragging on his coattails in Warren and Hunterdon. Christie's popularity rating is low in New Jersey. If Christie hangs on as the face of the establishment and Cruz either increases power and falls out and gives Larsen his shot to back Trump while Lance remains handcuffed to Christie,  the fourth-time challenger could make something happen. But it's tough.
Power Points: One.
Donald Norcross: Hillary Clinton
It's actually good that Norcross has a live body in front of him. The 1st District Congressman can get in the ring and throw hooks and upper cuts – just enough to get Clinton's attention in the event that a dogfight with Bernie drags into June. That way he can legitimately make Camden the front line in the event that New Jersey has a part to play in the national war (which is unlikely). In any event, even if it doesn't develop, Norcross can remind (President) Clinton that he was with her early when it comes time to get White House support for his U.S. Senate bid.
Power Points: Two.
Ray Lesniak: Undeclared
Steven Fulop; Hillary Clinton
Steve Sweeney: Hillary Clinton
Phil Murphy: Hillary Clinton
The 20th District senator, Lesniak could still make a surprise prez pick. As for Fulop, Sweeney and Murphy, the three perceived-to-be top tier candidates for 2017 governor on the Democratic side are all on the record as Clinton supporters. At private events, Murphy has managed to play avid host. But Fulop and Sweeney both have long-standing ties to Clinton. Particularly Fulop. The Jersey City Mayor backed her over Barack Obama in the 2008 Democratic Primary.
Power Points: Probably a wash.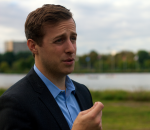 Alex Law: Bernie Sanders
The CD1 Norcross challenger is trying to generate some grassroots love in the face of the vaunted South Jersey Democratic Party machine.
Power Points: One or Two. Depends on how viable Bernie looks coming out of Iowa and New Hampshire.