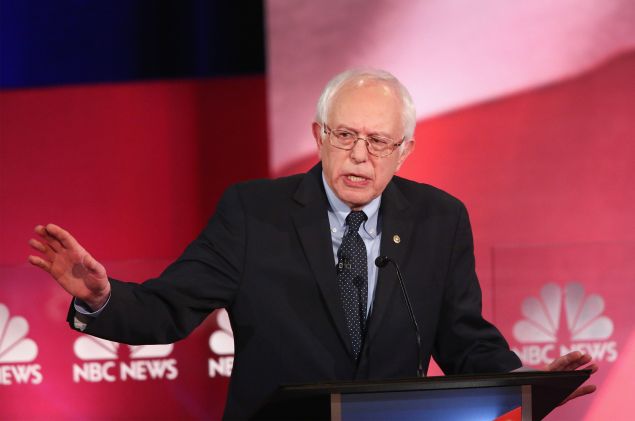 It's not too surprising that a former Republican senator from Minnesota would choose to endorse a Republican candidate for president, and not a self-described democratic socialist running in the Democratic primary.
But Norm Coleman's decision today to back Jeb Bush, the former Florida governor and struggling Republican contender, means that Sen. Bernie Sanders has officially lost out on rather a unique category of endorsers: fellow alumni who served in the United States Senate.
Mr. Sanders, a Vermont senator, is a Brooklyn native and a 1959 graduate of James Madison High School, which straddles the Midwood, Madison and Sheepshead Bay neighborhoods. Mr. Coleman is also a Madison graduate, class of 1966. A year later, another future U.S. senator, Democrat Charles Schumer, matriculated from Madison.
Mr. Schumer, a New York senator, is in line to become the next Democratic leader. If Mr. Sanders is somehow elected president, two of the most powerful politicians in America would hail from the same high school. But Mr. Schumer, like much of the Democratic establishment, has endorsed Mr. Sanders' rival, Hillary Clinton. Of Mr. Sanders, Mr. Schumer once said, "he's a great guy, he's speaking from the heart," but he's sticking with the former secretary of state and senator from New York.
Mr. Coleman said he was backing Mr. Bush because national security is his number one issue. Mr. Sanders, who has electrified liberals with his focus on fighting income inequality, has avoided spending much time on national security or foreign affairs.
"The one person ready to be commander-in-chief on day one, the one person that put together, in November before Paris, before San Bernadino, a plan to defeat ISIS, is Jeb Bush. That's the issue," Mr. Coleman said in a Fox interview. "National security is the issue."