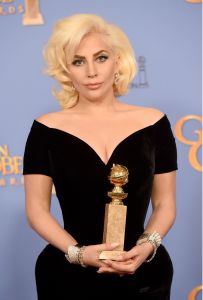 You shouldn't be able to graduate high school without passing Public Speaking 101. Basing this sweeping conclusion on years of award seasons, the deal was finally sealed by the 2016 Golden Globes.
Everyone always seems to put 100 percent of their efforts into how they look on the red carpet, without any regard for how they sound when they get behind of the podium to accept the coveted award. Can no one say "Thank you" in a professional manner? This is, after all, what they do for work.
Harrison Ford pulled if off in 2002, when the Hollywood Foreign Press Association honored him with Cecil B. DeMille Award. "I wrote two speeches," he said, "a long one and a short one. I'll give you the short one: 'Thank you.' But it seems there might be enough time for the long one as well, which is: 'Thank you very much.'"
The worst part is that the rest of us—and on any given day someone in New York is getting an award for something—might get the impression from these socially immature celebrities that this is how accepting is done; hence we can then make fools of ourselves before our peers (and in their case, millions of viewers) as well.
Advice on what to strive for, such as poise, dignity and graciousness, although on the money, may seem too broad. Perhaps, what not to do might prove more helpful.
DON'T QUESTION THE ORGANIZATION'S JUDGEMENT. You people must have made a mistake. Are you guys crazy? Me? When there are so many more deserving? Clearly someone didn't count the votes correctly. OK, you want to sound humble, but enough already. Implying that they somehow screwed up by choosing you is insulting. Here's what modest actually sounds like: "I'm honored you chose to bestow this prestigious award on me. I'm flattered that my work was noticed by this esteemed group."
DON'T TRY TO BE FUNNY. Let's face it. Whenever Mr. Hamm takes the stage we expect him to be as suave and debonair as Don Draper. He never is. At the Emmys last September, instead of walking on stage, he rolled on, treating his tuxedo jacket like a Swiffer pad. He faired a bit better at the Golden Globes, although he still comes off like a high school jock who doesn't want his buddies to think he takes the MVP thing seriously. Sylvester Stallone on the other hand, handled the "self-effacing, gracious and touched" combo platter like a champ, no pun intended. His humor in accepting Best Supporting Actor for "Creed," came naturally:  "I'd like to thank my imaginary friend Rocky Balboa, for being the best friend I ever had."
DON'T ACT UNGRATEFUL. This isn't about about people who make a crack about the award coming just in time because they need a new doorstop—rather, the ones who seem a bit blasé. Denzel Washinton received the Cecil B. DeMille Award, brought his whole family up on stage, but forgot his glasses so he couldn't read the speech and improvised. Tom Hanks, who introduced the star of, among others "Malcolm X," "Philadelphia" and "Training Day," seemed more excited by the honor. Whereas Matt Damon said his award for "The Martian" reminded him how lucky he is to be able to act for a living, while American Horror Story winner, Lady Gaga declared, "This is one of the greatest moments of my life."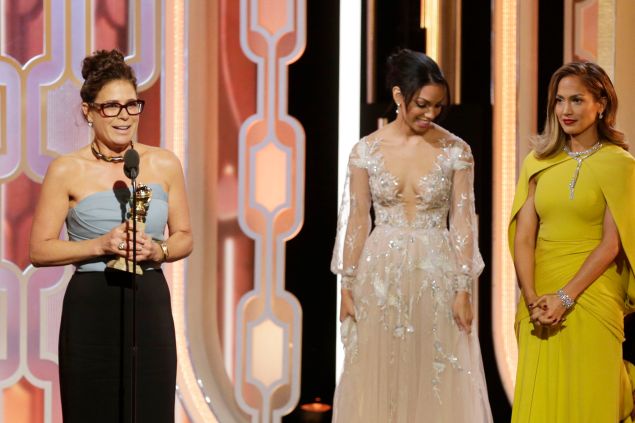 DON'T WING IT. In the words of Mark Twain: "It usually takes me more than three weeks to prepare a good impromptu speech." You have been nominated. True, you may not win. But you might. So why not write something down, even if it's simple bullet points—and perhaps rehearse, just in case. This way, when you get up on stage, you won't a) waste everyone's time explaining how you didn't compose anything to say, then b) stammer trying to think of something on the spot.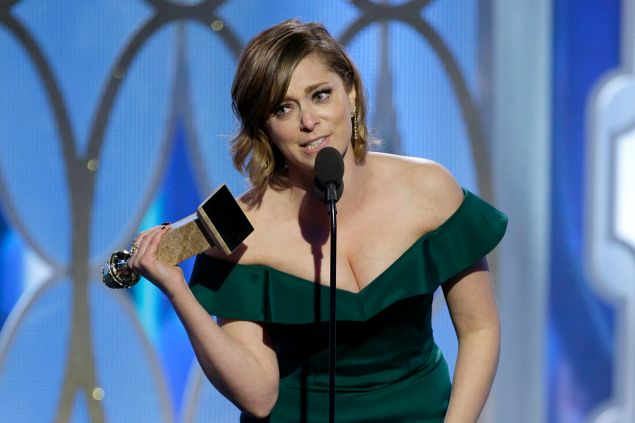 DON'T CRY, MUMBLE OR TALK TOO FAST. There is an unspoken trust that if one is going to sit and listen to someone speak, that the person with the microphone be audible and understandable. Rachel Bloom, who won Best Actress in a TV Comedy for "Crazy Ex-Girlfriend," had a rapid-fire delivery from the get-go that took on the speed of a runaway train by the end. Whomever she thanked were lost by the breathless garbling for their names.
DON'T BLOW YOUR CHANCE TO TIE INTO SOMETHING MORE MEANINGFUL (WITHOUT PUSHING A PERSONAL AGENDA DOWN EVERYONE'S THROAT). Leonardo DiCaprio, best actor in a drama for "The Revenant," managed to not alienate the audience, a la predecessors Marlon Brando, Jane Fonda, Sean Penn and Susan Sarandon, by announcing he wanted to share the award, "with all the First Nations people represented in this film and all the indigenous people in this film." Gael Garcia Bernal, Best Actor for the comedy "Mozart in the Jungle," dedicated the award "to music, to all the people that play their music; common ground for communication, for justice, for happiness."
DON'T SEEK REVENGE. Let's call this the, "See, I told you I could do it" speech. There are actors who like to reference the agents, managers, directors, casting people and producers who didn't hire them, then hold up the award as if to say, "Sorry now?" Rachel Bloom's version of that was to not focus on the vision and nerve of the CW executive who put a musical comedy replete with song-and-dance numbers on network television, without first pointing out all those who rejected the show. The act of winning alone is the best revenge.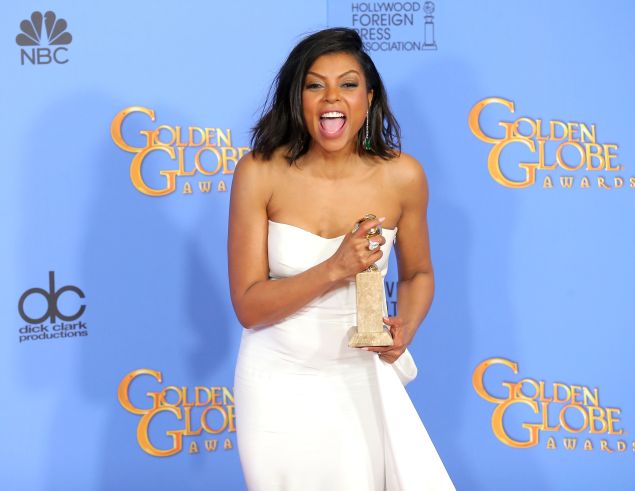 Don't Abuse Your 15 Minutes. "Please wrap up'? I've been waiting 20 years for this," said "Empire" Best Actress, Taraji P. Henson, adding, "You gon' wait." The organizers of an event do not have the room for an eternity. They need to be out by a certain time, therefore keep things moving. Participants have a specific length of time on stage. Find out yours and adhere to it. Recipients who run on are not only boring, but disrespectful.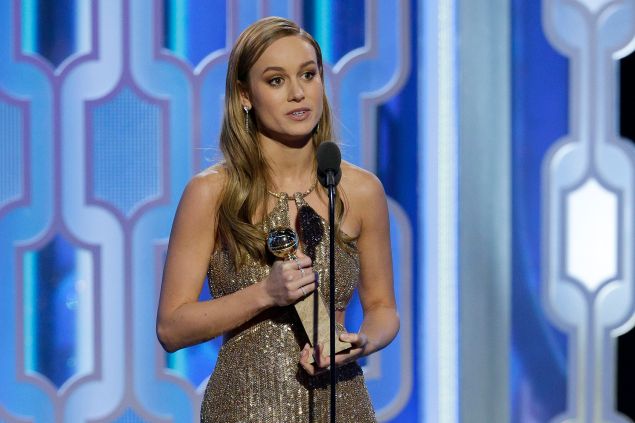 DON'T THANK EVERYBODY. Recalling award shows past, Hillary Swank forgot to thank then-husband Chad Lowe; John Travolta left out wife Kelly Preston. Yet, actors always manage a shout out for the key grip and rest of the crew. At the Emmy's, Amy Schumer offered gratitude to the make up artist who did her smoky eye. Really? Thanking all who worked on your project is a good idea, but only single out perhaps the parent, spouse or friend who always encouraged you, then the professionals to gave you your break or teammates who helped see your endeavor through to fruition. As Brie Larson said after she won Best actress in a drama for "Room," "I'm sorry to anyone I forgot. I'll write you a thank you card."
DON'T END WITHOUT FLOURISH. Because people are unprepared or inarticulate or whatever, by the time their time is up, all they can do is say thanks again and run off the stage. Winston Churchill advised that one should end a speech by inspiring the audience with a strong emotional appeal. Punching the air, award in hand, does not accomplish that.
Lorraine Duffy Merkl is the author of the novels FAT CHICK and BACK TO WORK SHE GOES.