There's barely enough time to sip a glass of white wine from downing wheels in sunny Palm Beach to leaving again on the average weekend these days. The posh set, relishing the two-hour flight time would have it no other way; this amenity-studded island has been a go-to escape from harsh Northeast winters since the 19th century when Henry Flagler broke ground on the first must-visit hotel here.
Please, forget the tired stereotype that Palm Beach is a destination for retired snowbirds and diamond-encrusted ladies who lunch. A packed calendar of charity events at the Flagler Museum might keep society swans busy, but cultural goings-on extend far beyond black-tie dress codes. Well-stimulated New Yorkers will find plenty to do, even if they drop by for a quick 48-hour escape.
This winter, an ideal Saturday night starts at Daniel Boulud's newly renovated spot in The Brazilian Court Hotel. Originally established 13 years ago, but newly reopened, Café Boulud serves up a modern, fresh take on French cuisine. Sip on a white cosmopolitan, poured over an orchid ice ball, indulge in garlicky escargots and savor the vadouvan spiced mahi. Make sure to book an early reservation; the restaurant empties almost completely around 10 p.m., save for the 15-seat bar.
Following a taste of Mr. Boulud's cuisine, head round the corner to HMF, the go-to evening lounge at The Breakers. Techno music reverberates through the historic halls while businessmen and party girls armed with Birkin bags fight to snag a martini at the bar before it shutters at 1 a.m.
On Sundays from January to April, the chic set eschews Jimmy Choo stilettos for wedges to stomp the divots at the International Polo Club Palm Beach in Wellington. A mere 30-minute drive from the island of Palm Beach, the VIP brunch crowd gathers to guzzle Veuve Clicquot and cheer on their favorite polo ponies. The party doesn't end when the match is over though; champagne bottles keep popping at the Polo Club's after-party at The Pavilion, while a live DJ spins. Much later in the evening, patrons, fans and riders convene at the Player's Club where the arrival of the workweek is ignored, until dawn arrives.
Brunches and boîtes aside, another place to see and be seen is the opera. On January 22, Georges Bizet's Carmen opened at the Kravis Center, with world-renowned Israeli mezzo-soprano Rinat Shaham in the lead role. Upcoming shows include the comedic Don Pasquale in February and Ariadne auf Naxos in March. The opera here draws a mixed crowd of tuxedoed donors and blue-jean-wearing couples. It might not be on par with those shown at the Met, but this operatic experience is a welcome reprieve from the usual repertoire of life in a beach town.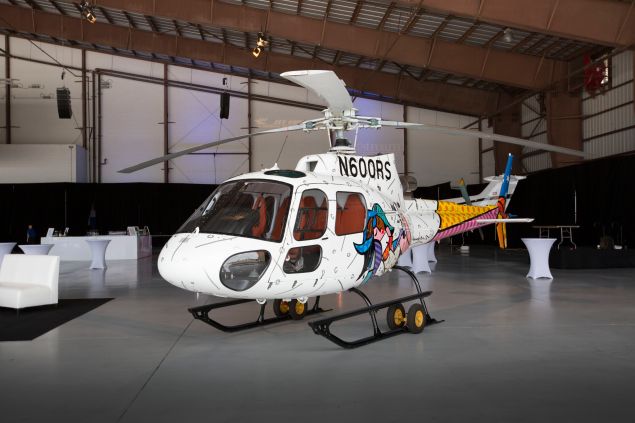 Throughout the high season, which hits its peak in January and continues until Easter, traveling troves of special events touch down in Palm Beach. This past weekend saw enthusiasts drooling over new models of private jets, exceptional helicopters and rare automobiles at La Bella Macchina. Hosted by Jet Aviation at its facility in Palm Beach International Airport, only 850 top clients and guests were granted invitations. The young and moneyed crowd wandered the tarmac to view the Gulfstream G280 and Airbus H125 while placing bids on a three-day stay at Necker Island, Sir Richard Branson's private escape.
Now in its 16th year, La Bella Macchina brings light to the positive impacts that the business of aviation can have. The event partners with the Boys & Girls Clubs of Palm Beach County to raise funds and teach the young community about career opportunities in the aviation field.
The event was held in conjunction with The Cavallino Classic, which sees more than 400 exotic and classic cars—plus a swarm of automobile aficionados—overtake the city. The five-day showcase includes a private test day at the Palm Beach International Raceway, a Ferrari driving tour of the city, and concludes with Classic Sports Sunday at The Breakers. Stunning pre-war and postwar sports cars are spread across the grounds and owners of refurbished 1955 500 Mondial Spyders are on hand to discuss their prized possessions. Even those who aren't die-hard car fanatics will find the beauty in these vintage cars.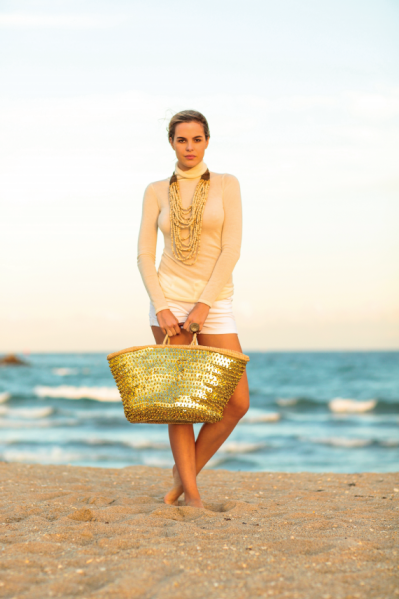 Before heading back home, stop by the outpost of the perennial Hamptons' favorite Michelle Farmer Collaborate, where cashmere dresses from the in-house label can be scooped up alongside jeans from DL 1961. This beachy boutique also stocks bikinis and wetsuits from Flagpole Swim. The label was created by two local West Palm Beach girls, Megan Balch and Jaime Barker, and has garnered supermodel fans including Karlie Kloss along with fashion industry accolades.
Should inclement weather (or massive snowstorms) put a dent in travel plans, well, there are worse places to be stranded. Call up the Four Seasons, extend your suite for another day or two and book a day of relaxation at Eau Spa; one massage by the beach is bound to melt away any travel-related stress.