It's pretty simple to see why cashmere sweaters are winter staples in New York. They are warm, soft and have a decidedly luxurious quality. What's not so simple is the origin of cashmere yarn.
For the brand Naadam, the latter detail is of utmost importance. Not only does the New York-based company design and produce knitwear for men and women, but the label funds a corresponding nonprofit organization that supports the cashmere industry and improves the hard lives of nomadic Mongolian goat herders.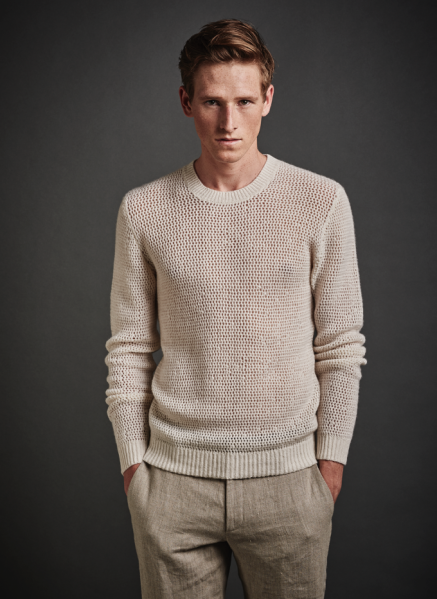 "It's a cyclical supply chain alternative that is constantly funneling money back to processes that make the material better and everybody's lives in these supply chains better," explained Matt Scanlan, the brand's CEO and co-founder. "We buy the raw material directly from these people, sell that, take a percentage of the profit, and reinvest it in an original nonprofit strategy."
Naadam funnels money into veterinary and breeding programs, which produces healthier goats and results in longer, thinner cashmere fibers. The company also invests in clean water projects and hospitals in a region where average life expectancy reaches about 68.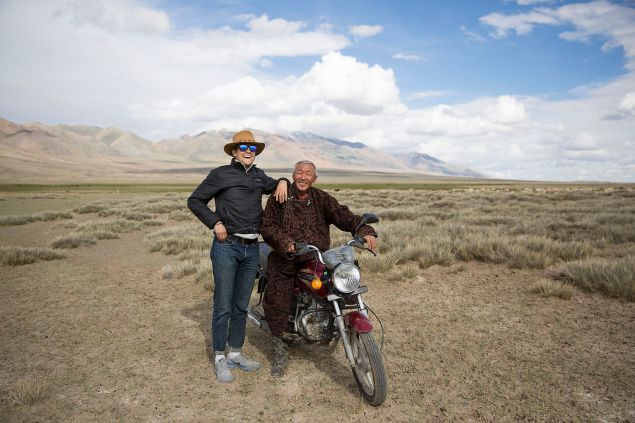 Mr. Scanlan started the company and nonprofit in 2012 after he quit his job at a venture capital firm in New York and traveled to Mongolia with his business partner Diederik Rijsemus. The duo hired guides who took them on a 20-hour trek to the middle of the Gobi desert. Following three weeks in the country, Mr. Scanlan and Mr. Rijsemus then put together a business plan to support the nomadic lifestyle of the herders.
The brand's own e-commerce destination boasts lush coats, fashion-forward tunics and cozy cashmere socks in a host of hues. It also operates a subscription-based Cashmere Club; for $500, a trio of pillowy knits will arrive on shopper's doorsteps for three consecutive months.
Since Naadam unveiled its first complete collection in February 2015, the company has already funneled approximately $150,000 into their charitable endeavors. 
But please, don't compare Naadam to TOMS. The sweater retailer is not handing out freebies to Mongolian communities, but rather fostering development in the sparsely populated region. "The way we give back directly impacts the outcome and that's just something our business is built off of," Mr. Scanlan said earnestly. "We can only grow based on the amount that we continue to give back."