Tomas Maier is already known as the king of pared down resort wear. With his namesake boutique dotting the retail scenes in Palm Beach, Miami, East Hampton and Manhattan, he infuses each of his designs with a subtle touch of luxury. His insignia might be a palm tree, but this designer turns out tasteful safari shirt dresses, crisp denim jackets and finely woven knits.
The only thing that was missing from his polished empire was a range of sunglasses, to block the sun while perusing the boutiques on Worth Avenue or stocking up on essentials (like cashmere) on Madison Avenue. But that's not lacking any longer, as Mr. Maier has introduced his very first range of shades for the Spring 2016 season. Just like his clothing, these 10 frames are classic yet modern. For example, a pair of aviators is rimmed in gold, but it's not garish or flashy and each of the Italian-made styles are streamlined without being overtly delicate.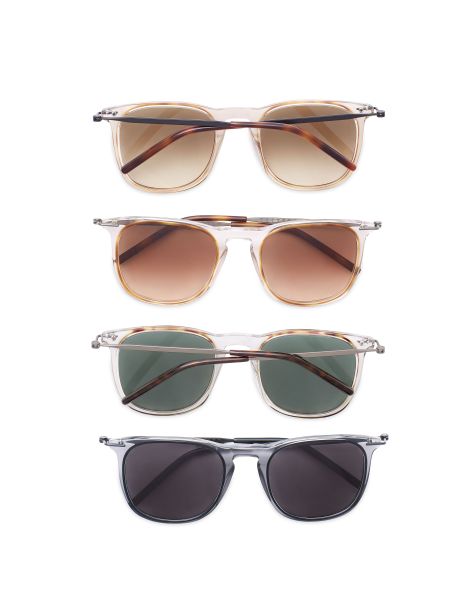 Needless to say, the glasses will be embraced by the Palm Beach elite and Park Avenue princesses alike, but the Downtown crowd might find a style or two to make their own. We talked to the busy Mr. Maier (who splits his time between designing this eponymous range and running the show at Bottega Veneta) to get more details about his entrée into eyewear. Hopefully this will tide you over until the glasses are available for purchase this February.

Why was now the correct time to launch sunglasses? There is no correct time for anything really, it just corresponded to a natural evolution of my brand.  I have always carried eyewear that I loved in my stores and now I have the opportunity to sell my own designs in a category I know something about, having worn glasses since I was six.
What were some features you wanted to include in this inaugural collection?  I wanted the eyewear to be simple but "designed," classic looking but on closer inspection you see the lines and the details.  Also the make is very contemporary; it's feather light for the wearer.
Which pair from the range is your favorite? I like the aviators and the navigators myself.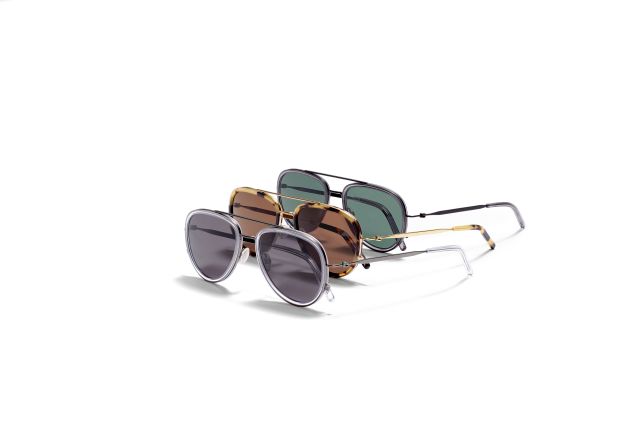 Is there a particular style you think is best suited for customers in New York, the Hamptons, Palm Beach or Miami? No, I think that all the styles work everywhere. They are all easy to wear.
Will you eventually branch out beyond sunglasses into optics? Yes! The response to the launch has been very positive and we will introduce optical frames in 2016.