Tommy Hilfiger is one of those brands that has proven to be adept at connecting with its audience. Namely, the 31-year-old label just keeps introducing social media initiatives that broadcast exclusive fashion show content to an extremely wide audience.
In 2014 he hosted an InstaMeet at his Fall runway show for 20 influential Instagrammers; for Spring 2015 he installed a Vine 360 Booth backstage, where Kendall Jenner and Alexa Chung recorded short videos. A Twitter Mirror was created for Fall 2015 and this past September Mr. Hilfiger introduced a Twitter Halo, in which Gigi Hadid and Joe Jonas filmed 360-degree videos which were broadcasted in real time on the company's Twitter page.
For his forthcoming February fashion show, Mr. Hilfiger has created an InstaPit. Basically, it's a photography pit dedicated solely to Instagrammers. The iPhone-wielding influencers in the InstaPit will be snapping photos alongside the traditional runway photographers and videographers that document each look in the show.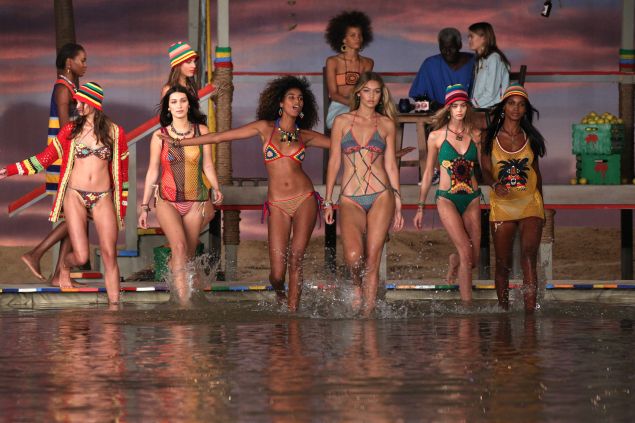 Tommy Hilfiger has yet to disclose who the lucky "Instagram content creators" in the InstaPit will be, but they are certain to be influencers with a substantial following, including top bloggers, YouTube stars and at least a few social media famous editors.
"Each season we use digital technology in innovative ways that transform the show setting and open the experience to everyone – from guests in New York to our global fan base watching via livestream and on social media," said Mr. Hilfiger in a statement. "Instagram is an amazing partner to the world of fashion, and for Fall 2016 we'll leverage the platform's incredible popularity and influence in the industry with the first ever 'InstaPit' at New York Fashion Week."
With designers like Rebecca Minkoff switching up their fashion week format to be more consumer facing, plenty more initiatives like this InstaPit are bound to pop up. It's a way for designers to get individuals outside the immediate fashion sphere involved in their NYFW productions, which tend to be a pricey but necessary way to remain relevant. Stay tuned (and check your Instagram) for more updates like this in the weeks that lead up to Fall 2016 NYFW.