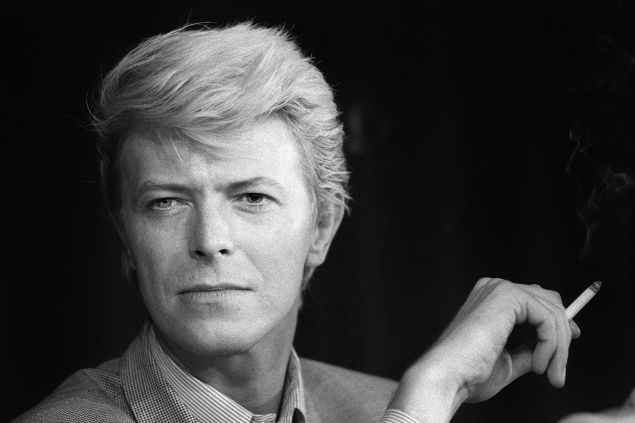 Since the announcement that glam rocker, songwriter and icon David Bowie died on Sunday age 69, after a year-and-a-half battle against cancer, tributes have begun cropping up across New York City.
A tribute concert—sure to be the first of many—was scheduled for March 31 even before Bowie's death was announced. The concert, set to take place at Carnegie Hall, will feature major acts like The Roots, The Mountain Goats and Cyndi Lauper.
New Yorkers will likely pay homage to the Thin White Duke in New York at some of his favorite stomping grounds, including Washington Square Park, near his Lafayette Street home in Nolita. The star was also known to frequent a variety of city establishments, including McNally Jackson Books, record store Bleecker Bob's and Greenwich Village club The Bitter End.
An impromptu memorial to the musician has already appeared outside his Lafayette Street home, where flowers and cards have begun to accumulate . Meanwhile local stores have opened their doors against the cold, playing Bowie's music into the streets. Similar tributes have sprung up in Soho and Brixton, the London neighborhoods where Mr. Bowie lived and was born, respectively.
The New York Theatre Workshop is currently showing Lazarus, the musical Bowie co-wrote. Rolling Stone called the show "a two-hour meditation on grief and lost hope" that "takes so many wild, fantastical, eye-popping turns that it never drags."
A waitress at Caffe Falai, a cafe near Bowie's Manhattan residence, noted that the singer had not been seen at the cafe for around six months after frequenting the establishment multiple times per week in previous years.
Bowie's 27th album, Blackstar, was released Friday on the singer's 69th birthday and was met with favorable reviews from critics. The New York Times described the album as "emotive and cryptic, structured and spontaneous and, above all, willful."