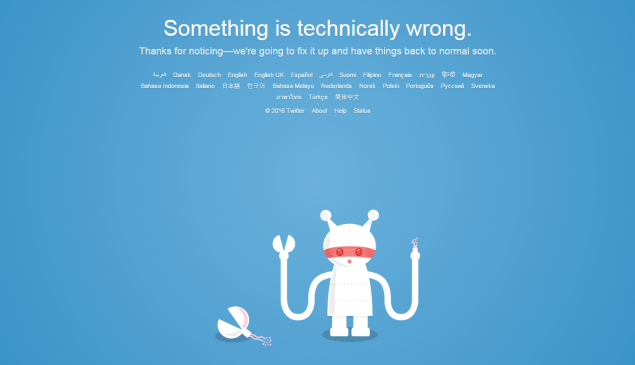 Of course this holiday weekend couldn't start off easily.
At around 3:30 PM on Friday, Twitter went down, squashing the hopes of anyone who wanted to tweet about their #NewYorkValues.
Early Twitter users may be nostalgic for the "fail whale," which has been replaced by a futuristic robot missing a hand.
The failure, however, was short lived. As soon as the site was back up, Twitter users had a place to complain about not being able to use Twitter:
It's a good thing that Twitter didn't crash last weekend—where else would the media have gone to make jokes about Sean Penn?