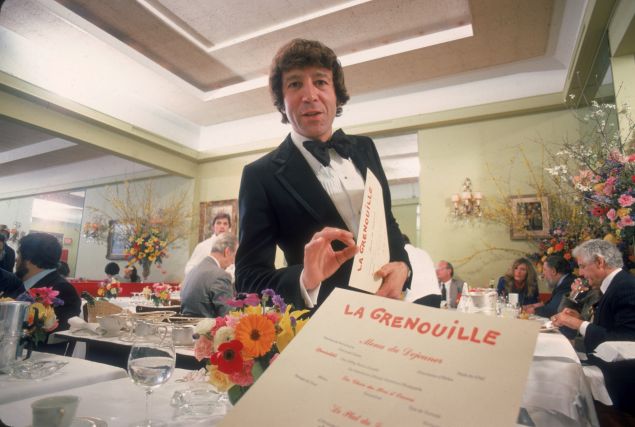 A few summers ago, some friends and I withstood the two-hour wait for a table at Maison Premiere, the acclaimed oyster bar in Williamsburg. It was a particularly sticky evening and the prospect of cooling down with a sherry-based cocktail called Adonis (as I recall) and glugging some Malpeques beckoned. Yet within minutes of ordering a round, our waiter had returned to reel off a lengthy list of seafood specials that lasted—no exaggeration—15 minutes. While I had gained a thorough knowledge of what parts of the North Atlantic offered the tastiest crustaceans (congrats Prince Edward Island!), my Adonis sat tantalizingly out of reach.
The recitation of restaurant specials is arguably the most painful aspect of the dining experience. According to a 1986 Gallup report quoted in The New York Times, I am not alone. Verbally repeating specials was found to be "inconvenient for the diner, who is unlikely to remember more than one or two of the dishes mentioned.''
It is possible that the reciting of specials arose out of the popularization—read: dumbing down—of "nouvelle cuisine" starting in the 1970s, said Rebecca L. Spang, author of The Invention of the Restaurant: Paris and Modern Gastronomic Culture, by email. "The trend gave the illusion (and sometimes actually indicated) that in addition to the 'standard,' inflexible, printed menu there was something novel, rare, supplemental," Ms. Spang told the Observer.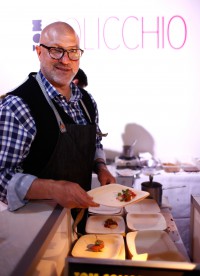 But the tortuous, adjective-laden productions go on, or at least feel like they do, for an unbearable length of time, interrupting conversation and forcing eye contact between hungry patrons and bored servers. Carla Hall, co-host of ABC's The Chew and Top Chef runner-up, told the Observer that if the special list "impedes on you enjoying your company, then they've gotten it wrong." She recalled an over-enthusiastic waiter recently trying to push farm-to-table specials. "I envisioned this waiter climbing up this tree to pluck some spruce tips," she joked. 
Stephen Dublanica, an ex-waiter who now writes the blog Waiter Rant recalled that one restaurant he worked at required him to blather on about 19 specials, all of which he was required to read aloud. For Mr. Dublanica, the worse the restaurant, the longer the special list: waiters on autopilot, he said, "become emotionally detached from [their] customer."
But Tom Colicchio, co-founder of Gramercy Tavern among other restaurants, suggested some clients actually enjoy menu monologues. A professional restaurant, he remarked, customizes how much attention each diner needs. "A well-trained waiter, or someone with an emotional IQ," he said, "will figure this out."