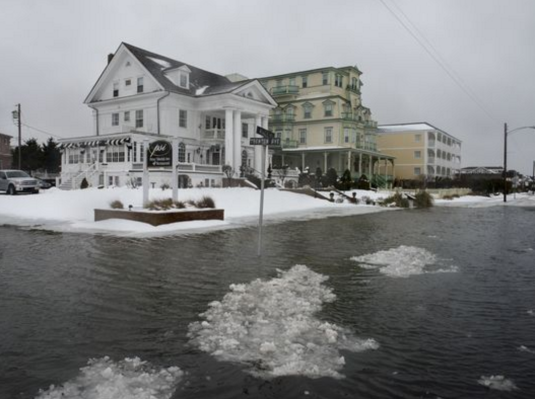 Following this weekend's sever winter storm and the subsequent flooding that has affected southern New Jersey from Cape May to Atlantic City, Senator Jeff Van Drew (D-1) has sent an open letter to Governor Chris Christie asking that he request federal disaster relief funds for Cape May County.
"As you are aware, New Jersey's coastal areas were hard hit by flooding as a result of the historic weekend storm that struck the East Coast," Van Drew wrote. "Cape May County experienced some of the most severe flooding, with high tide levels above those we saw during Superstorm Sandy, and will undoubtedly need assistance to expedite recovery and help reduce the financial burden these kinds of weather events place on local governments as well as residents.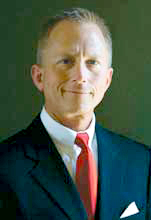 "To that end, I respectfully ask that you immediately issue a request to the federal government for a Federal Disaster Declaration for Cape May County. I ask that you request the same designation for Cumberland County, as the Delaware Bayshore communities suffered substantial flooding this past weekend and still have not recovered from previous storms."
Cape May saw a record 9.4 feet of flooding after the storm, with other towns on the South Jersey shore seeing flooding worse than what followed Hurricane Sandy in 2012. Power outages in Atlantic, Cape May and Ocean Counties peaked on Saturday afternoon, with around 90,000 people losing electricity and some forced to evacuate.
Christie, who traveled back to New Jersey from the presidential campaign trail in New Hampshire before the storm, called relief efforts a "model response." Flood waters had gone back out to sea by Monday morning.
Christie said in an interview with Philadelphia's NBC10 that the flooding in Cape May County does not warrant any additional response measures.
"We're not having any need in any of those towns in Cape May for evacuation," Christie said. "We're not having need for evacuations. The mayors did not call for evacuation in those towns. While flooding is moderate to major it is certainly not anywhere near the need for us to be evacuating anyone in those towns."
See Van Drew's full letter here.