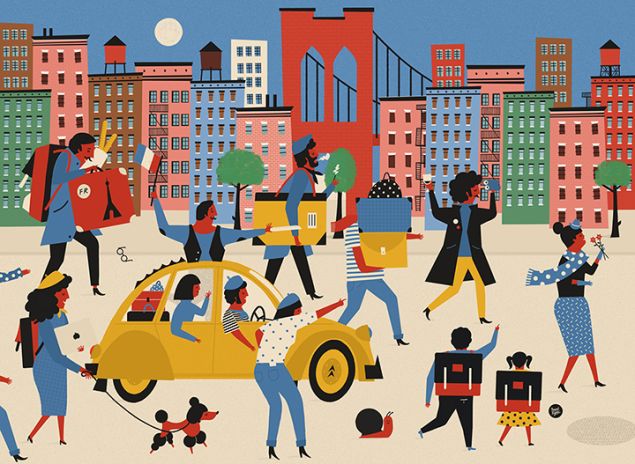 On a windy afternoon in Williamsburg, Elise Goujon was explaining Brooklyn to five French tourists. Bundled in a fur-trimmed coat, a long scarf and a knit hat with a big, fluffy pom-pom, she reached into her tote bag and pulled out an iPad. On its screen were four cartoon depictions of the stereotypical Brooklyn man: beard, plaid flannel shirt, thick-rimmed glasses. "Alors," Ms. Goujon said, pausing for effect. "Les hipsters." The tourists chuckled knowingly as Ms. Goujon, standing at the corner of North 6th Street and Bedford Avenue outside New York Muffins, went on to list a few cliché signifiers, which included bulldogs, graphic design and, of course, fixed-gear bicycles.
Ms. Goujon, 31, hails from Nantes, a city on the Loire River known for its buttery cookies (and King Henry IV's famous edict). But as the founder of New York Off Road, a three-year-old company uniquely devoted to giving French-language tours of Kings County, she has branded herself as an expert in all things Brooklyn chic—and demand for her services is high. Ms. Goujon, who was recently featured on a segment in the weekly French TV news program 66 Minutes, has tapped into the swarm of French sightseers now circulating through Brooklyn, the Gallic fascination du jour, in ever-increasing numbers. Last year, she guided about 1,000 French men and women through the boutique-lined, graffiti-strewn neighborhoods of Williamsburg and Bushwick.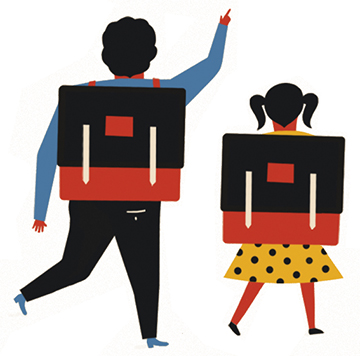 "C'est très, très Williamsburg," Ms. Goujon said last week, leading her contingent inside Space Ninety 8, which is owned by Urban Outfitters and right next to an American Apparel. She brought them to the Brooklyn Art Library, Mast Brothers Chocolates and Cafe de la Esquina, a Mexican restaurant situated inside an old-fashioned diner car, where she explained the very American notion of the "refill." But it wasn't so much a historical tour as it was a cultural odyssey.
The explorers included one expat who lives on the Upper West Side but had seen Ms. Goujon on TV. A young couple in their 20s were in from Marseille, staying in Times Square. "It seems very cool," one of them said of Williamsburg. "It seems to have a lot of funny shops." Anne Polini, 58, a manager of contemporary artists in Paris, tagged along with her husband, Philippe Risoli, 62, who is something of a celebrity in L'Hexagone, having hosted the French versions of Jeopardy! and The Price is Right. They had been to New York 15 times, they said, but never stepped foot in Brooklyn. "From France, we heard it's the new up-to-date subquarter," Mr. Risoli said of the borough, his English slightly shaky. "So I wanted to verify."
As the Brooklyn safari continued, Ms. Goujon, who recently moved to the Williamsburg waterfront from the East Village, brought the tourists to Heatonist, a newly opened hot sauce purveyor and something of a novelty to the French, who don't really do hot sauce, or understand it. Samples were had. Noah Chaimberg, the owner doling them out, stood behind the counter, smiling affably in a black baseball cap with a flipped brim and a red beard matching the sauces on display. "French," he said, "is like the second language in Williamsburg."

You may have noticed them, gawking at graffiti in Bushwick, busying themselves with Airbnbs in brownstone Bed-Stuy, carousing in Carroll Gardens. The French have always loved Manhattan—its manic energy, its enormousness reflected in movies and TV shows—but over the past few years, French tourism in Brooklyn has skyrocketed. Although no numbers exist to document the recent outer-borough influx, according to the city's tourism organization, French visitors are particularly "intrepid," and like to travel to out-of-the-way neighborhoods. In 2014, the city absorbed about 734,000 French tourists, up nearly 200 percent from 2005, and it's a sure bet a lot of them made their way across the East River.
They are looking for a kind of artisanal aesthetic, an atmosphere satirized to excess but heralded un-ironically by the French press, which has lately been covering Brooklyn with strangely fetishistic rigor. "Pour un supermarché associatif à Paris, façon Park Slope!" a headline on a French website declared in December, presenting the Park Slope Food Coop, established in 1973, as news to French readers. Le Guide du Routard, the French equivalent to Lonely Planet, recently added Brooklyn to its New York guide. Last fall, the Parisian department store Le Bon Marché devoted its annual theme to Brooklyn style, installing, for instance, fake water towers. The Brooklyn vibe has seeped into Parisian life, as well. Food trucks abound, as do Brooklyn-branded bars and cafés, which only increase the desire to see the real thing.
It isn't entirely clear why, or when, this happened. Brooklyn—or that loose agglomeration of neighborhoods like Fort Greene, Cobble Hill and Prospect Heights, whose working-class, minority roots have been largely erased—has become a synecdoche for some vague yet alluring notion of the alternative life. This, despite the fact that those aspects of the borough the French admire—bakeries and coffee shops and cheesemongers and specialty stores on every corner, for example—are basically a simulacrum of French quotidian existence.
What makes the fascination with Brooklyn particularly curious is that the French are supposed to have the savoir faire, the sophistication for which we've always admired them—and they are supposed to be annoyingly proud of it, sniffing superciliously at us boorish Americans and our pizza and burgers and Cheez Whiz. We have always had Manhattan, Chicago, San Francisco—the great American cities—but, well, they have always had Paris.
But apparently that isn't the case anymore, if it ever was. "What Brooklyn did better than what we did in France is the cool aspect," said Nicolas Dutko, a restaurant owner from Paris who is in his early 30s and lives in Greenpoint—that historically Polish neighborhood—going on to list a few of the hip bakeries, chocolatiers and old-fashioned bars that have dominated the borough over the past couple of decades. "In France, all those places exist, but they are not cool."

At the same time that French tourism in Brooklyn has exploded, so too has French emigration to the borough, due primarily to the proliferation of French dual-language programs and the ease of American social mobility. What started out as an after-school endeavor subsidized by a grant from the French government has morphed, since the first program was established nine years ago at P.S. 58 in Carroll Gardens, into a constellation of dual-language elementary and middle schools.
There are 10 such schools in New York, with 65 teachers and 1,500 students, making it the third-largest program in the city, behind Spanish and Chinese. Seven of those programs are in Brooklyn. They have lured an inordinate number of young French nationals—chefs, artists, teachers—to the borough, so their children will be more likely to get in. (Typically, French nationals in the corporate sector live in Manhattan, opting to send their children to the Lyçée Français, a famed French private school on the Upper East Side—though one observer noted that French financial types are beginning to trickle into Brooklyn, too.) The French Embassy estimates that about 75,000 French citizens live in the New York metropolitan area, and since the early aughts, the French community in the city has seen an increase of about 45 percent.
Those figures may be overblown, but the Frenchrification of Brooklyn is impossible to deny. On a recent morning in Greenpoint, for instance, outside P.S. 110 on Monitor Street—one of the newest additions to the French immersion program—a cavalcade of Francophone parents dropped their kids off for the day, gabbing away with typical joie de vivre. "We'll just completely ignore the American parents who don't speak French, saying 'hi' and kissing each other on both cheeks," said Claire François, 35, a mother living in the area from the suburbs of Paris.
Fabrice Jaumont, the education attaché for the French Embassy in New York who has lived in Greenpoint since 2001—and the man behind the dual-language expansion—said the French infiltration of Brooklyn began in earnest after 9/11, when the borough's cozy confines and tree-lined streets seemed safer—and then cheaper—than menacing Manhattan. Soon enough, Carroll Gardens, a historically Italian neighborhood, was boasting a slew of French restaurants along Smith Street, like Bar Tabac, Banania Café and Café Luluc. The Bobos of BoCoCa had landed—a flurry of flâneurs—and from there they spread their Gallic tentacles into the restaurant scene, the tech sector, the entertainment industry.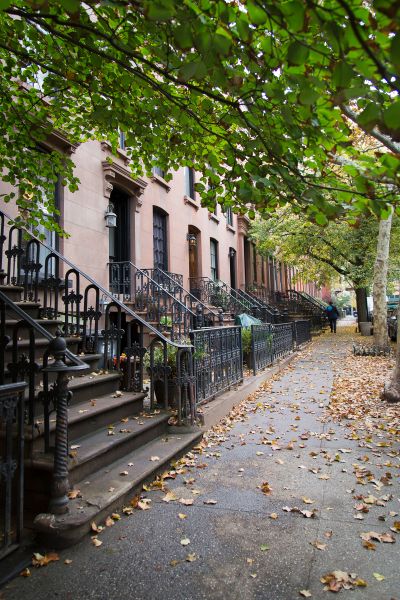 In the past decade or so, French establishments have rather seamlessly spread throughout the borough. There is The Invisible Dog, a performing arts space in Boerum Hill established in 2009; Le Gamin, a restaurant in Greenpoint, opened in 2010; a Frenchman owns Dough Doughnuts in Bed-Stuy. "The glory days of French dining in New York are coming back," said Amadeus Broger—a Swiss-Tibetan who recently opened a French restaurant called L'Antagoniste on Hancock Street and Malcolm X Boulevard—referring to the legendary Midtown restaurants like La Caravelle and Lutèce.
The French have assimilated well into their Right Bank environs. "French, in educated America, is now a class marker," the linguist John McWhorter wrote two years ago in The New Republic, and to the borough's class-conscious bohemians, the French are a welcome addition. They are also a relatively wealthy one. According to the Census Bureau, the median income of French households in New York is about $84,500. (The citywide median is around $50,400.)
Most French people in Brooklyn will tell you that the borough feels like "a village," that it's somewhat "European." "In Paris, in the Ninth district, we have a street called Rue des Martyrs, and we could say that it looks like some street in Brooklyn," said Laetitia Gazel Antoine, a 45-year-old with four kids who moved to Carroll Gardens about two weeks ago from the City of Light, and works for a startup. "For example, you will have specialized dessert shops."
What nobody seems to mention is that the French have been partially responsible for transforming Brooklyn into a bobo bastion, or at least refining Brooklyn's gentrified neighborhoods in their own image—the opposite of the way, say, American commerce transformed the Champs-Élysées. Americans have always regarded French gastronomy and haute couture as signs of the good life, but to the French those are merely signifiers of la vie typique. And so the current Gallic fascination with the borough could just be the French looking vainly at themselves in the mirror.
"It's a vicious circle," joked Gaetan Rousseau, 43, the French-born producer of the now-discontinued sitcom Taxi Brooklyn, the first foreign TV show to receive tax credits from the state. He has lived in Brooklyn since 2005 and moved to Gowanus last year. "French people are attracted to French people."

Of course, the Americans and the French have always had a kind of warm fellow feeling, Iraq War contretemps notwithstanding: Our revolution inspired theirs, but we might not have won ours were it not for the Marquis de Lafayette, who incidentally has an avenue named after him in Brooklyn, 10 blocks north of L'Antagoniste. And the French gave the U.S. the ultimate housewarming gift to celebrate its centennial, Lady Liberty, who has welcomed millions of immigrants to New York Harbor, where the southern tip of the Manhattan skyline looms majestically.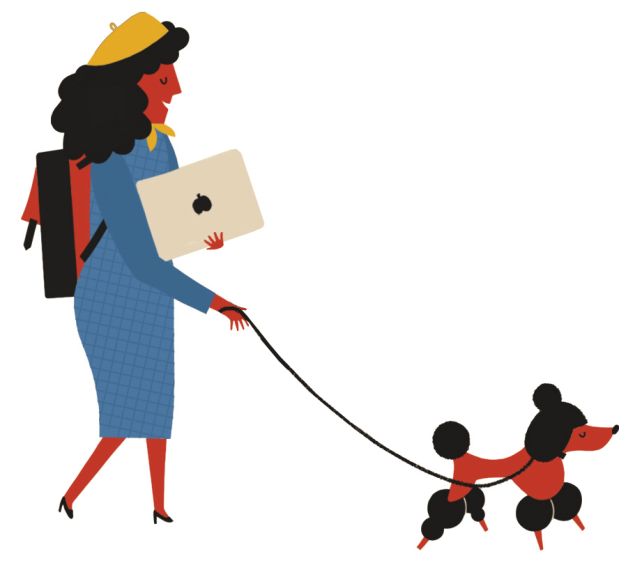 But that fondness, until now, had never translated into a desire among the French to seek out adventure in the New World, in contrast to that expat cohort of Americans who have, almost continuously, colonized the trendier arrondissements of Paris (and beyond) since the turn of the century. In fact, the French have always been stubbornly sedentary when it comes to moving around the world, despite a colonialist past. "One of the things that made the French Empire difficult to maintain is that very few French people wanted to live outside their own country, whereas the Brits liked to live in India and South Africa," said Edward Berenson, the director of the Institute of French Studies at New York University.
In the late 1600s, a few thousand Huguenots came to New York, settling in Staten Island, Brooklyn and Queens and the Hudson Valley after Louis XIV repealed the Edict of Nantes, which had granted religious tolerance to French Calvinists. But aside from that, the French don't have many foundational stories to account for their presence in New York (aside, perhaps, from Verrazano, who was sailing for the French when he steered La Dauphine into Upper New York Bay in 1524 and discovered Manhattan).
Now, however, they are getting one—sort of. "I grew up listening to all those stories from my grandfather, when the Americans came to liberate the villages in Normandy, and maybe I had fantasies about that," said Thomas Brodin, 38, a front-end developer and web designer from Normandy who lives in northern Greenpoint. Whether or not this French invasion will last to another generation is impossible to tell, though it is persisting—a French dual-language high school is coming soon.

Last week, Ms. Goujon, the French guide, led the five sightseers down to the Williamsburg waterfront, which is the most popular part of the tour, given the unobstructed view of Manhattan. "For French tourists, it's kind of magic," she said. "It's like a postal card. It's like, we're here."
"Ça, c'est beau," Ms. Polini, the art manager, said as the skyline came into view on a slightly foggy day. Behind her, construction on a new, glass-heay waterfront condominium was clanking away. Her husband, Mr. Risoli, was equally taken. "I saw in many movies this view of Manhattan from Brooklyn" he declared, "and I wanted to see for myself."
Ms. Goujon held up her iPad again to reveal a rendering of a building planned for the Domino Sugar site, with a rectangular hole in the middle, looking somewhat like La Grande Arche de La Défense in Paris. But the tourists' attention was to the west. 
As the tour concluded, the young couple from the South of France, hopping aboard a ferry for Dumbo, said they planned to return, at a later point in their New York vacation, to the stores they had visited. Mr. Risoli and Ms. Polini, who were also staying in Times Square, said they were considering coming back, as well. 
"I understand it's another way of life than in Manhattan—it's very quiet, very spacious, it's the place to be," Ms. Polini said. She paused for a moment, looking out across the East River. "It's very strange."